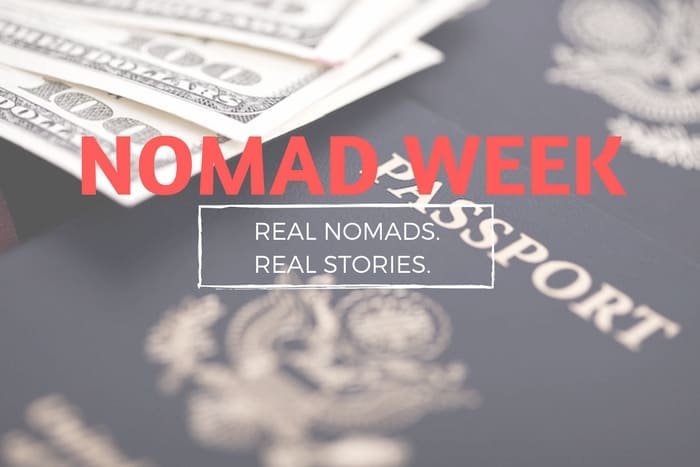 Welcome to Nomad Week, a ten part series revealing the adventures, knowledge and travel tips from experienced digital nomads located all across the globe. I recently reached out to some of the best in the industry to get their perspectives on world travel and the digital nomad life. This week we will share their stories with you. Real nomads. Real stories. Find all ten interviews here.
Dateline: Tbilisi, Georgia
Clayton Cornell is originally from Bear Valley, California. Now he is a digital nomad and perpetual traveler. He runs a lead-generation company in the renewable energy space. He also runs a personal blog documenting his travel adventures, travel hacks, and forum for thoughts on lifestyle design and working in the 21st century.
Where are you living now?
Budapest, Hungary
How long have you been there?
1.5 months (but off and on for two years).
What's your favorite thing about the city?
Ah, Budapest. It's just amazing. Beautiful city, really low lifestyle overhead, very affordable. It's a great base of operations for exploring the rest of Europe.
What's your LEAST favorite thing about the city?
At times I get tired of living in a city and would like to escape into the mountains. It's not as easy as back home with a car, but Austria, Italy and Slovenia are just a train-ride away.
Is there a little known fact about the city people might find interesting?
The bathhouses are actually amazing.
Where is your favorite place you've ever lived and why?
I get this question a lot but the answer is unvaryingly: it depends. My favorite place to live right now is Budapest since it's a great place to live and work as a young-ish entrepreneur. I loved living in Chiang Mai when I was there too, for similar reasons. But often there's an appropriate place for each phase of life and the journey.
What is your LEAST favorite place you've ever lived and why?
I'd have to say San Francisco, right before I quit my job to travel. Great city to visit, but not great to live once you're over it. Dirty, noisy, expensive, pretentious, hard to escape, freezing cold in the summer. To be fair, I loved it for the first year or two.
What was the EASIEST country you've ever visited (i.e. easiest immigration, easiest to open a local bank account, etc)?
Well, I have to say the USA is the easiest as a citizen. After that, probably Thailand and then Hungary, although I haven't opened any foreign bank accounts or companies yet.
Have you ever had any problems in a country? (i.e. immigration issues, getting robbed, etc.)
Being in Chiang Mai was interesting when the last military coup happened, but it wasn't a big deal. I haven't had any major immigration issues (knock on wood) but I also play by the rules and make sure I have all the bases covered. The biggest hassle concerning immigration processes are countries that require an embassy visit before arrival. The only places I've been robbed are Medellin and San Francisco.
Do you prefer one region of the world over another, and why?
I miss the outdoor opportunities of the USA, but I love the food from SE Asia, and Europe in the summer is hard to beat for many reasons.
Is there anything that would make you settle down and stop traveling as much?
I actually don't move that much these days, preferring to have a regional base where I stay put and venture out from occasionally. I can imagine a time when I stay in one place to put kids through school. But even then I don't see myself staying in one place 100% of the time. I like the idea of moving seasonally, or staying one place for 8 months a year and traveling or moving to a different spot for the remainder.
Who has been the most influential person on your travels (someone that encouraged you to start, or someone who has influenced you along the way)?
I'd have to mention two people here. Like most of us, I was greatly affected by The 4-Hour Workweek when I read it back in 2007, and this was the first impetus for quitting my job and doing something different. Later I was greatly influenced by Dan and Ian of the TropicalMBA (via blog posts and their podcast), and I'm still a member of the DynamiteCircle (which is their private forum of location-independent business owners).
If you were coaching a new nomad, what would you recommend they do to get started?
It depends on what they are doing now.
If the person has a job, I would say keep it for now and cut your expenses drastically, plus make a plan for saving as much as possible. Make a specific financial target to hit before quitting, because having a monetary buffer is very important to mental health and eventual success here.
If you are just starting out, you might want to find work at a place where you can gain significant experience (the apprenticeship model). This could be a traditional JOB or working with or for other digital nomads. The most important thing to understand is *nothing is easy*. The more experience, connections, and momentum you have the better, even at the cost of delaying your exit from the 'real world' a little longer.
If you live in country where the job market sucks (like Hungary), immediately get on Upwork and other platforms like Jobrack and start working as a freelancer. The easiest place to start is content writing, general virtual assistant tasks, or translating if you speak another language. One thing leads to another here.
Bottom line: commit to becoming a voracious learner. Make a habit of studying for at least an hour a day—the next piece for your particular journey.
What country would you recommend a new nomad go to FIRST?
Thailand
What is one country that you have not been to but is high on your list, and why?
New Zealand – I'm not sure I need say more, but surfing, mountains, epic scenery!
What was the most unexpected surprise you ever encountered as a nomad?
That life is basically the same everywhere. People want the same things, have the same complaints, etc. On a fundamental level things are much more similar than they are different.
What was the biggest mistake you made that other nomads can learn from?
Not starting sooner. Way sooner. If someone told me I could make money on the internet when I was in high school, I would have dropped out and started then. I'm (sort of) kidding, but success = effort x time, and you can only work so hard.
How do you meet new people while living the nomad lifestyle? Do you ever get lonely?
Most people I meet now are through my network. Expats or people part of the Dynamite Circle or other digital nomad communities. Earlier I lived in Hostels and it's hard to be lonely doing that.