We have been talking for years about the benefits of hiring overseas to lower your business costs, get a more motivated workforce that you can build a stronger connection with, expand in new markets, and have a greater pool of people to choose from in multiple countries that have more people looking for work.
We've specifically talked about hiring in Eastern Europe. This is a place where we have had great success in running ads and hiring.
What we haven't done before is give you a step-by-step process by which you can do the same.
So, today, we are going to walk you through the process of one job ad we placed. We will go over each of the numbers through our job ad funnel and share our insights with you from a round of hiring.
Nomad Capitalist is a boutique consultancy firm that helps you determine what path is best for you to help you create your bespoke plan. Sign up for our Weekly Rundown for exclusive access to hand-picked insights on global business opportunities, investments, citizenship and residency, real estate, tax strategies, and diversified living.
Where To List Your Hiring Ad Overseas
We have had great success hiring talent in Eastern Europe in countries like Serbia and Armenia.
Before we get into that, we're going to give you a little bit of background. For years, we have been discussing how Eastern European countries, the Balkans, Armenia, etc., offer great value.
They're often less expensive than some of the more widely discussed countries for hiring employees, such as the Philippines. We have had a number of entrepreneurs come to us over the years who have people working for them in the Philippines. Some of them were very happy with that.
But some of them were not so happy.
What we had often found when we talked to the folks who weren't happy was that they were paying a lot more in Asia, essentially, the "name-brand" offshoring countries, than they would be paying in Eastern Europe.
In a couple of these cases, we actually helped people move underperforming team members from Asia to Eastern Europe, and they got better performance for a lower cost.
With today's technology, you can hire a location-independent team from nearly any place throughout the world.
The job ad that we placed in this example was targeted at Serbia.
We've tried a lot of different countries over the years, including countries all throughout the Balkans. At one point, we were recommended Romania, but it seems like a difficult place. We've had trouble in Moldova. English is not as widely spoken there, but if you're doing things like coding, it may be a good option. However, if you're doing administrative work as we do, that's not going to be as ideal.
Serbia and Armenia have been two of the good ones. So, for this example, we decided to run our job ad in Serbia.
What Platform Should You Run Your Ad On?
Generally, what we do here at Nomad Capitalist is hire to deepen our teams.
When you become our client, you first go through the whole strategy process with the strategy team. We then have a bunch of people who fill out forms, set up bank accounts, and do all the little nitty-gritty parts of the process.
What we were looking for with this ad was to hire more people to do things like filling out forms. We weren't necessarily looking to hire based on skills because we can teach people these skills. We can teach you how it works.
After all, there aren't many companies like us out there, which means that there are not a lot of other companies where you can get experience filling out bank account forms in the different countries that we deal in or setting up residences for clients in various countries.
So, even if we wanted to hire for skills, finding people with this experience and skill set would be difficult.
What we're doing for these more entry-level administrative jobs is hiring for attitude and then training for skills. This situation may differ from what you might have if you're hiring an executive.
For us, we've really had a lot of success promoting from within, bringing people in at a base level, and once in a while, one of them really rises to the occasion, and they'll rise through the ranks, we'll make them a team leader or something similar.
Historically, Facebook has worked even better than local job ads. There's a job board in Serbia called Infostud. We've got a lot of job applications from that, but what followed was a lot of no-shows and unqualified candidates.
Steps To Hiring Overseas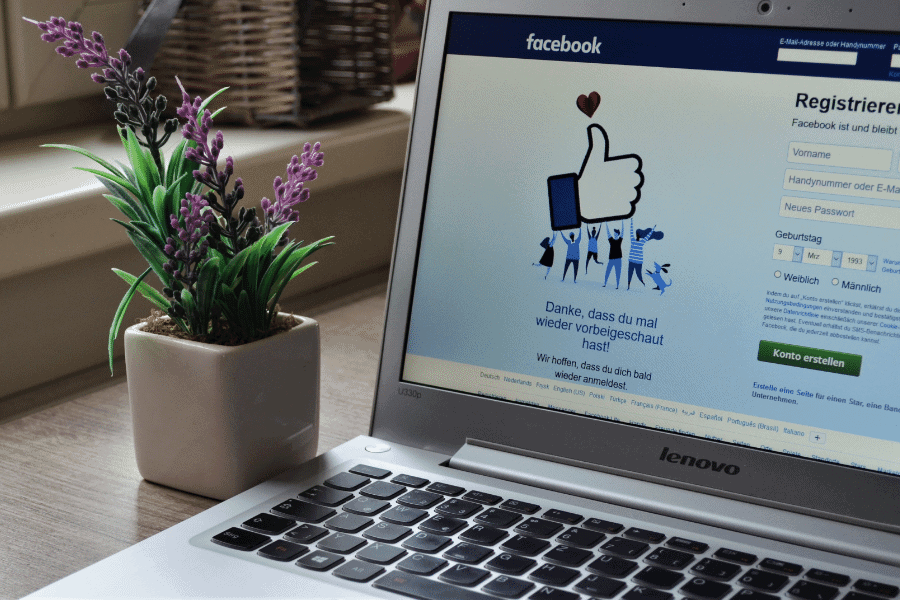 In the past, Facebook has been a great tool for us to run hiring ads overseas and reach a wide talent pool. In more recent years, LinkedIn has become the best tool for recruiting and hiring staff internationally. 
Running the Hiring Ad
We ran a number of campaigns. By the time we ran this particular campaign, some people had seen our job ad and then kept seeing it over the last six to twelve months.
This was not our best-performing ad, however. It ran in April 2020 during the peak of the coronavirus when people were being laid off and were looking for jobs. We actually saw people who had applied before – including some who ghosted us in the past – who applied again because they had been laid off and were looking for a new job.
Further study of marketing tactics can help you come up with a plan for running the ad that will get you the best results. You don't need to be a Facebook Ads expert by any means. There is no doubt, however, that if you are, you could optimize this to get even better results.
Click Through Rate
For this particular example, we spent $125 on a job ad over the course of 15 days, and for that $125, we had 3,622 people from Facebook click through to our landing page. There were more link clicks than that, over 5,000, but there were 3,622 landing page views.
3,622 click-throughs means we paid about 3 cents per person who landed on our website. To reach that, we had to reach about 145,000 people with a frequency of two, so every person, on average, saw the ad two different times.
What happens on Facebook is if you're running an employment ad, you have to run it to anybody. You cannot discriminate – it's basically based on the US employment rules, so you have to run it to men and women, 18 years old to 65+.
(We actually got 87 clicks from people who were 65 years and older.)
The majority of the clicks were from folks who were younger. 10% of the clicks were from the 18 to 24-year-old age group. About 50% of the clicks were from the 25 to 34-year-old age group. Most of the rest fell in the 35 to 44-year-old age group.
We ran this to people who have tagged themselves as speaking English, although we found from some of our team members that their parents, who didn't speak English, had seen our ads. They talked a little bit and must have entered it on their profile, so it factored in. Even though you say you speak English, that doesn't mean you are speaking English on a level that would make us hire you.
The Sales Page
We followed the advice of a digital marketer who says to make your careers page a sales page, and you want to talk up the company. In our case, we are a debt-free company with cash on hand, unlike a lot of other companies. Not only can we afford to hire people but to keep them.
The point of that page is to filter out people who don't really speak English. You have to scroll through some of the material written in English to get to the actual ad, and then it's to show people the available jobs.
For example, we targeted and said we're hiring an administrative assistant, which is not the official job title we're hiring for, but the actual title, like operations associate, can be a little bit confusing. You would be starting by doing some of the functions of an administrative assistant, so we called it that.
Some of the people targeted in our advertising may have gotten to our careers page and read what the job was about and decided it wasn't actually for them, whether they didn't speak enough English or weren't seriously looking for a job.
Whatever the reason, the long-form careers page or "sales page" acts as a filter to get rid of a lot of the people who wouldn't be the right fit for the position.
Applications
Of the 3,622 people who went to our page, 126 started an application with some level of seriousness. That's not the biggest number, but when hiring someone, you don't want as many job applications as possible.
We try to reply to as many people as possible who apply, just as good business practice. We try to get back to people and let them know whether or not we can hire them. If we got a thousand applicants, it would be a lot harder to do that.
But 126 is the number of people who started the application seriously. This does not include those who started it not seriously, those who clicked and just entered their first name and then abandoned the application.
Interviews
28 people out of those 56 were approved for a first interview.
A little bit less than 1% of the folks who clicked on the ad were able to get all the way through to the interview.
Eventually, we hired over ten new recruits, building out and deepening our team.
By the time they get down to completing the application and then interviewing, we've had relatively good success. We are able to push about half the people who do the first interview through to the second interview.
There is a very low no-show rate on the first interview. Half will be given a second interview. Some will get a third. These are the people we are very seriously considering hiring.
Now's the Time to Run a Hiring Ad
Now is a great time for employers to find talented people looking for work. Following the steps we discussed in this article can help you filter it down so that you are dealing with people who are serious about working with you. This filtering process can help you find the best applicants for the position.

Do you need help incorporating your offshore company, setting up a business overseas, or reducing your taxes? Do you need help hiring overseas? Become a Nomad Capitalist client, and we will create your holistic offshore strategy to grow and protect your business.