Dateline: Budapest, Hungary
Many are now saying that the Eurozone is dead. The currency is getting closer and closer to the value of the dollar while prices on everything still remain high.
Looking close enough you can see that Eastern Europe is pulling the strings to bring in foreign investment it KNOWS it needs to survive the economic pit it's been languishing in, and Hungary is reversing this by opening up for foreign investment.
Although several years ago the tax situation in the country looked unfavorable, it has turned around, arms wide open for people bringing their business – and most importantly – their money to Hungary.
I target the idea of Hungarian residency towards non-European citizens as a gateway to marauding across the continent and more importantly; spreading out your investments anywhere they are most welcome.
Having a Hungarian residency allows you free movement to manage and invest money in any member state of the European Union.
That's right; the ability to open bank accounts, purchase shares and buy property from Ireland to Cyprus… diversifying your investments to where it best suits you.
Hungarian residency as a non-EU national can be as easy as declaring a location of residence and enough income to support yourself making it easier to set up your business. All one has to do is apply before their 90-day tourist visa expires.
What makes Hungary a better location to start your business that other central European nations? Some commonalities include an awesome geographical location interconnected with the rest of the continent and excellent infrastructure to support this.
Being a country that was under Communist rule up until 1990, Hungary offers industrial sites galore that are very attractive to manufacturing companies. While Ireland levies a reduced 10% corporate income tax on manufacturers, Hungary offers much more affordable labor and a central location in emerging Europe.
Available offices and science parks are ready to enable the kick-start of your business. To add to this, Hungarians are generally well trained and well educated. The level of industrial growth for 2014 is proof of this environment.
Europe is infamous for its "socialist" brand of high taxation. However, Hungary offers a flat rate of 16% on income tax, much less than its borderline-socialist counterparts in the EU.
As for the actual process of setting up a business, after Hungary's accession to the EU a little over a decade ago, a lot has changed. English is more widely spoken, along with German and French.
The Hungarian government offers a "one-stop-shop" that registers your company in the tax system at the time of registering your new company.
Hungary already hosts a large European expat community, and non-Europeans are catching on, with people discovering that Hungary – especially Budapest – is extremely livable. So much so that Andrew listed it as one of his favorite cities in Europe for low cost of living.
Comparable to other European nations, the cost of living in Hungary is manageable, with the possibility of renting a fine apartment in the middle of the charming Jewish quarter for 400 Euros monthly.
All one has to do is walk down the street in the middle of the week to see that places are full. People are out, living it up. Bars and restaurants change often, improvements are visible to the city only after several months.
As long as you can handle colder winters (with the help of thermal spas, of course) Hungary can provide you with a comfortable lifestyle and enough room for your company to grow.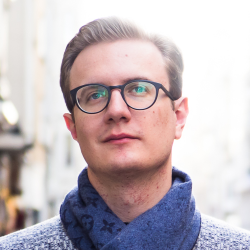 Latest posts by Andrew Henderson
(see all)
Last updated: Dec 28, 2019 at 6:15AM