As a Nomad Capitalist, you can choose your home base from any country worldwide that suits your lifestyle and preferences. However, with 195 countries in the world, how do you narrow down your options? One factor to consider is a country's cleanliness, as it significantly impacts your quality of life.
But why should you care about a country's cleanliness as a nomad? Although it may not appear important, cleanliness affects your health, mood, and productivity, particularly when traveling frequently. Living in a polluted or littered environment can adversely impact your experience, making a country's environmental condition crucial.
This article explores the cleanest country in the world, renowned for its environmental protection and sustainability initiatives. The country features an exceptional public transport system, a robust recycling culture, and a thriving renewable energy industry. Additionally, it has a high standard of living, stable political system, and a friendly population.
But before we talk about the country on the top spot, let's have a look at the runner-ups.
The World's Cleanest Countries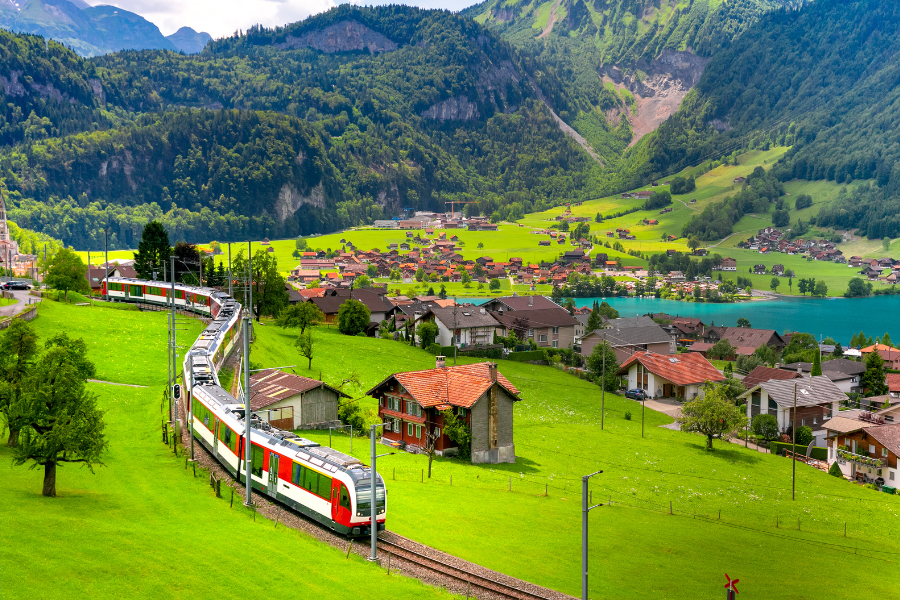 Below are the top 10 of the world's cleanest countries ranked by their Environmental Performance Index (EPI) 2020. This index measures their effectiveness in maintaining air, land, and water quality for the benefit of human health:
Luxembourg
This western European country has an EPI score of 82.3, just behind 2022's greenest nation. It has made great strides in reducing emissions, enhancing waste management, boosting renewable energy use, and having a top-notch transportation system in Europe.
Switzerland
Switzerland is renowned for being one of the most eco-friendly countries globally, with an EPI score of 81.5. Its commitment to protect the environment is evident through strict regulations for air, water, and forest preservation. Switzerland is also a hub for international environmental organizations and events.
United Kingdom
The UK's EPI score of 81.3 indicates excellent environmental performance. It's a leader in addressing climate change through measures like reducing its carbon footprint, investing in renewables, and conserving biodiversity and marine life.
France
It's no surprise that France is one of the world's cleanest countries, with an EPI score of 80.0. France has been a leader in sustainable development efforts, including banning single-use plastics, imposing a carbon tax, and hosting the Paris Agreement on climate change.
Austria
Austria is also a champion of environmental stewardship, with an EPI score of 79.6. Austria's forests cover much of its land and offer vital ecosystem services and habitats for wildlife. The country is also committed to using renewable energy, especially hydropower.
Finland
Finland is one of the world's most pristine countries with an EPI score of 78.9. It has clean air, high environmental health, water quality, and clean energy. The country aims to be carbon-neutral by 2035 and eliminate coal for energy production by 2029, according to the World Health Organization.
Sweden
Sweden is also one of the world's most sustainable countries, with an EPI score of 78.7. It has a long tradition of environmental awareness and innovation, being the first country to introduce an environmental tax reform in 1991. It also has a high share of renewable energy sources, especially wind and biomass.
Norway
Norway, with an EPI score of 77.7, is among the world's most eco-friendly nations. It prioritizes the protection of its natural resources, particularly its marine ecosystems, and boasts of remarkable social welfare and human development.
Germany
Germany's leadership in green initiatives earned it an EPI score of 77.2. It stays on top of promoting renewable energy sources, especially solar and wind. The country also has a high level of waste management and recycling.
Netherlands
It comes as no surprise that the Netherlands is an environmentally friendly country, with an EPI score of 75.3. The country boasts a low carbon economy, clean air, high usage of environmental taxes, and one of the most efficient material economies in the OECD with high recycling and energy recovery rates.
The countries mentioned above are certainly setting a good example for others to follow.
Let's now turn our attention to the country that has earned the distinction of the world's cleanest.
Denmark – The Cleanest Country in the World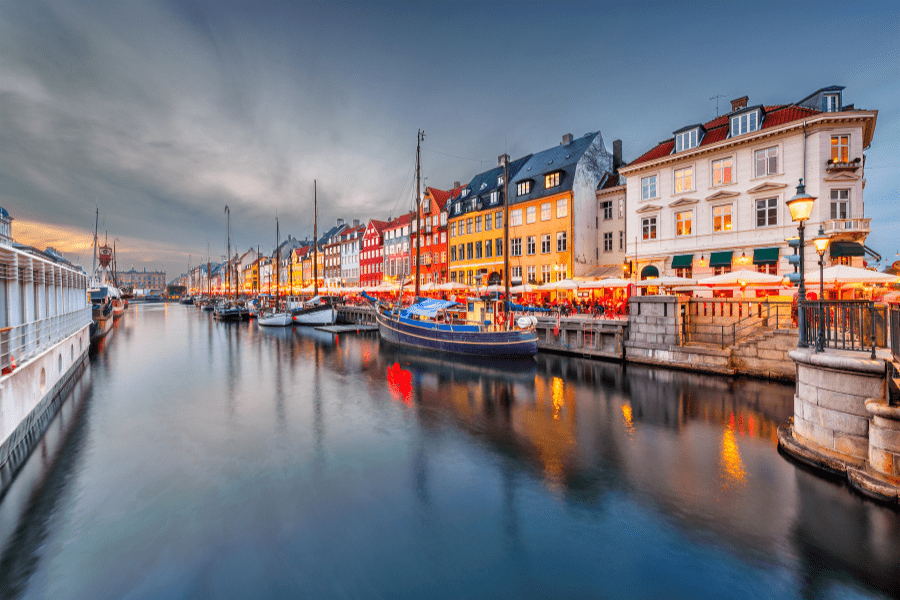 Few countries compete for the title of the world's cleanest country, but the hard facts and numbers only point to one – Denmark.
Denmark is a small Nordic country located in northern Europe, bordering Germany to the south.
This beautiful country boasts some of the most breathtaking natural scenery and is renowned for its robust welfare system that provides free healthcare and education to all citizens. (All of which of course, we'd be remiss to mention, are paid for by some of the highest taxes in the world.)
How did Denmark become the world's cleanest country?
Denmark has been actively working towards becoming more environmentally conscious. The country aims to be entirely independent of fossil fuels by 2050 and is making great progress towards this goal.
But Denmark's commitment to keeping its country clean isn't a recent development. The country has a long history of green initiatives – its first waste-to-energy plant was built in Frederiksberg in 1903 and its first centralized plant for oil and chemical waste treatment was built in Kalundborg in 1961.
Further back, in 1898, Roskilde became one of the first Danish cities to introduce a municipal garbage collection service.
So, while Denmark's commitment to cleanliness might be more visible now than ever before, it's clear that this is a country that has long understood the importance of taking care of its environment.
But aside from the facts mentioned above, what other factors contributed to Denmark's achievement of being recognized as the world's cleanest country?
Let's find out.
Relatively Small Population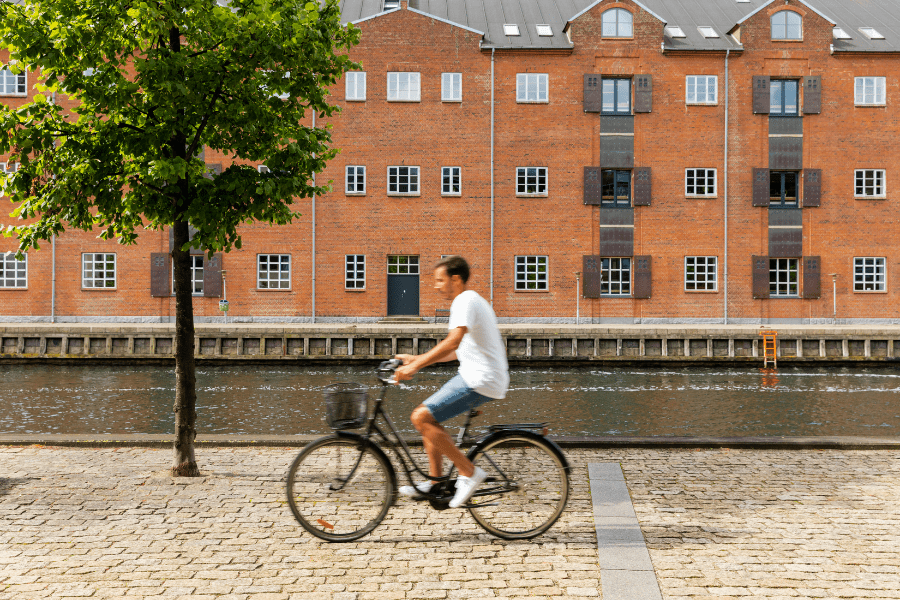 Denmark has a population of around 5.9 million people – about the same as Singapore or Wisconsin.
Despite its small size, Denmark is rich in diversity and culture.
The country's population density is around 135 people per square kilometer, providing ample space for nature, wildlife, urban areas, and modern amenities. This reduces pressure on natural resources, generates less waste, and lowers greenhouse gas emissions.
Denmark's relatively small population has also fostered a culture of social trust, civic engagement, and personal responsibility – all crucial factors that have helped Denmark earn its reputation as an exceptionally clean country.
Environmental Protection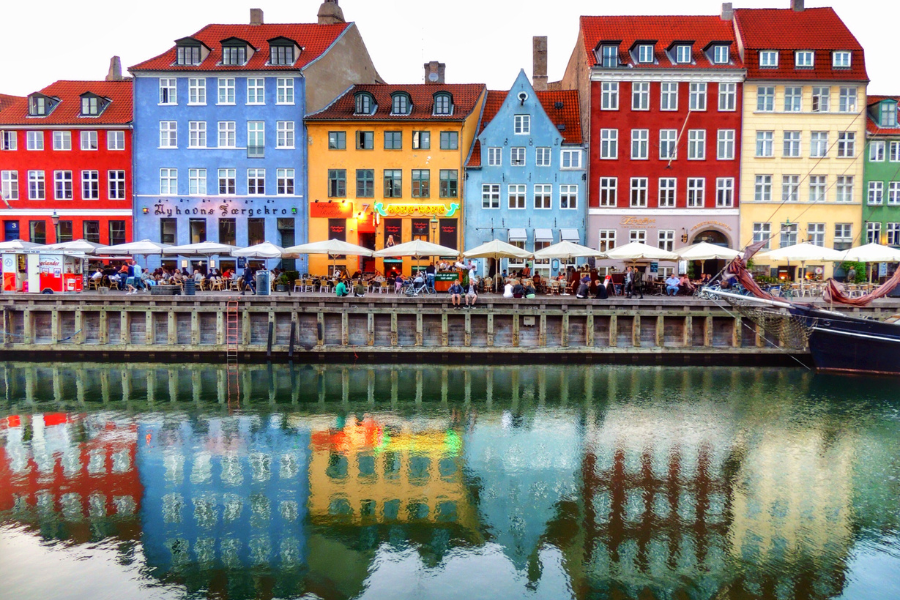 One of the qualities that Denmark will be remembered for is being an environmentally friendly country. It has some of the most ambitious and effective environmental policies in the world, and it shows in its clean and green performance.
The country ranks first in the world in the 2022 Environmental Performance Index (EPI), which measures how well countries protect their natural resources and human health.
Denmark has a score of 77.9 out of 100, which means it beats all other countries in terms of climate mitigation, air quality, sanitation and drinking water, waste management, biodiversity, agriculture, and more.
The country also has some of the most ambitious and effective environmental policies in the world, and it shows in its green and clean performance.
For example, Denmark aims to be free of fossil fuels by 2050 and rely solely on renewable energy sources, particularly wind power, for over 40% of its electricity generation.
High Air Quality Scores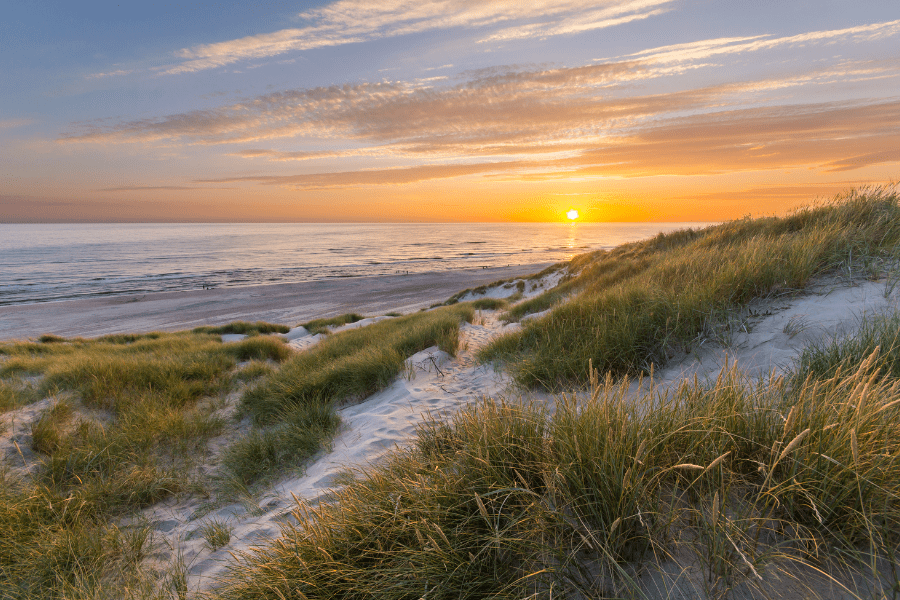 According to the latest data from IQAir, Denmark's air quality index showed the air quality to be "Good" in December 2020, which means it meets the standards set by the World Health Organization (WHO) for protecting human health.
In fact, Denmark's high air quality scores rank 84th out of 98 European countries in terms of PM2.5 levels (the most harmful type of particulate matter) in 2019. That's quite impressive from every perspective.
Renewable Energy Sources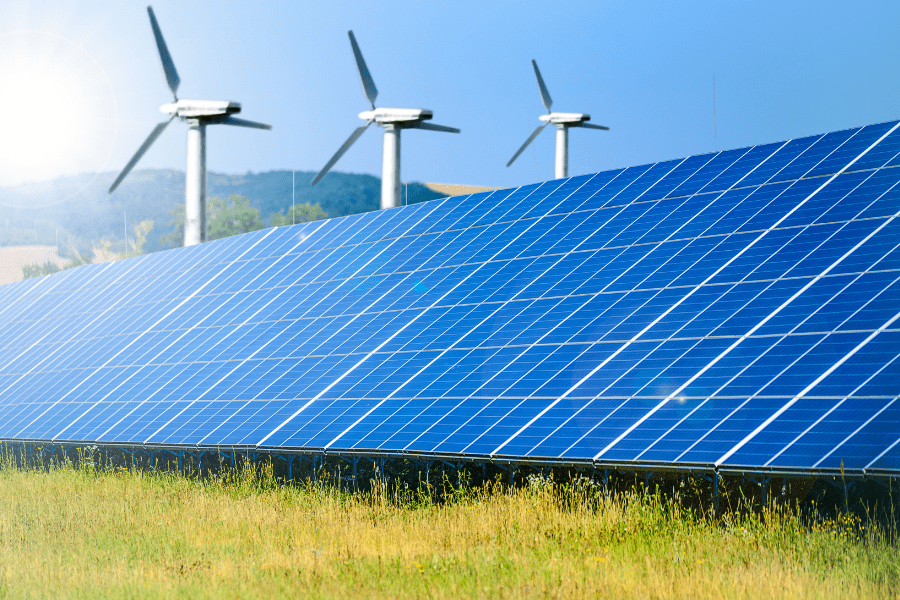 Denmark is leading in the renewable energy revolution in a big way. It innovates in using wind, solar and geothermal to produce clean and green electricity and heat.
Denmark has multiple reasons for this focus. One reason is to reduce carbon emissions and fight climate change by dramatically decreasing greenhouse gasses. Another reason is to become independent from finite, expensive, and polluting fossil fuels and foreign energy suppliers.
By embracing renewable energy, Denmark can save money, create jobs, and improve its security.
The country has ambitions to become a world leader in renewable energy, exporting wind turbines and developing expertise in solar power, geothermal heat, biomass, and smart grids. This expertise can assist other countries in transitioning to a low-carbon economy.
Waste Management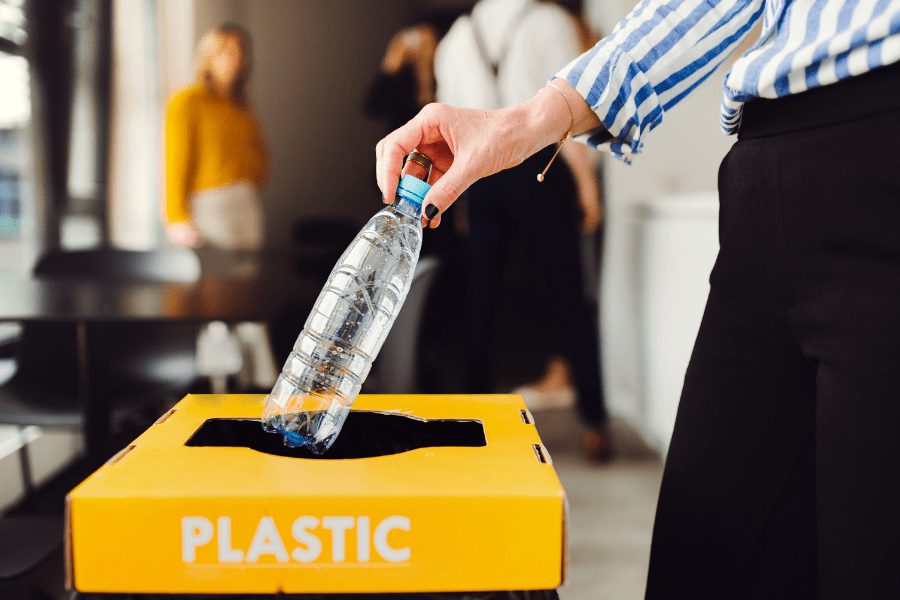 True to its distinction as an environmentally friendly country, Denmark is leading the way in innovative waste management. The country has been transforming its waste management system from a linear model (take-make-dispose) to a circular one (reduce-reuse-recycle) for decades.
Its recent national waste plan, Denmark without Waste: Resource Plan for Waste Management 2013-2018, set out an ambitious goal: to collect 50% of seven household waste fractions (biowaste, paper, cardboard, glass, wood, plastic and metal) by 2022.
The result: Less waste went to landfills or incinerators and more resources had been recovered and reused.
Drinking Water
Denmark has some of the best drinking water in the world. Danes can drink water straight from the tap without worrying about contaminants, bacteria or unpleasant tastes.
Its clean tap water is due to its abundant supply of naturally filtered groundwater. Most water companies add only chlorine as a disinfectant.
To keep the water clean, Denmark has enforced strict regulations that limit the use of pesticides and fertilizers in agriculture, protect natural areas from urban development, and enforce revenue caps for water companies.
Cleanest Country in the World: FAQs
Why is Denmark so clean?
Denmark leads in environmental innovation with a green tax reform in 1993, ambitious targets for reducing greenhouse gas emissions, and high reliance on wind power for over 40% of its electricity. It also enforces strict regulations on air and water pollution, and has a strong recycling culture and high-quality public transport system.
What are some other clean countries? 
According to the EPI report, some other top performers include Luxembourg (82.3), Switzerland (81.5), United Kingdom (81.3), France (80), Austria (79.6), Finland (78.9), Sweden (78.7), Norway (77.7), Germany (77.2) and Netherlands (75). 
How can I live or invest in the cleanest country in the world? 
Living or investing in a clean country can have many benefits for your health, happiness, and wealth. To live or invest in such a country, it is recommended to contact trustworthy consultants who possess extensive experience in the industry.
Planning on Moving to Denmark?
Since Denmark is ranked as the cleanest and most sustainable country in the world in recent measures, it has become a highly attractive destination to relocate to – despite the high taxes.
At Nomad Capitalist we can help you find out if Denmark is right for you. We can help you explore and obtain residency or citizenship in Europe or other countries around the world known for their high quality of life.
Although one of our main goals is to help our clients move to countries with lower taxes, we also appreciate that our clients have varied needs and that cleanliness, safety and stability also matters. So if you are looking to obtain residency or citizenship in a prosperous and secure EU country, with clean air, low crime, modern infrastructure and excellent healthcare, contact us today to discuss your options.