Most Americans believe their nation has the best of everything. But did you know that the US passport ranks relatively low compared to other countries?
If you're from the US, you probably think your passport ranks 1st, or at least close to 1st. However, if you consider the US tax code and restrictions on their citizens living abroad, the US doesn't stand up very well.
According to the Nomad Passport Index, the US ranks 43rd. This ranking is based on how the US handles its citizens living abroad and its limits on citizens domestically.
Now if you're looking for a second passport, there are plenty of companies out there that will sell you one. But we're different. Nomad Capitalist offers a holistic approach, that also factors in everything from legal tax reduction to offshore banking, helping our clients find the best way to safeguard their wealth, freedom, and prosperity.
Why Having A US Passport Might Not Be The Best Choice
There are two reasons why a US passport doesn't pack as much punch as others in the Western hemisphere.
The US doesn't have the same benefits and perks as other Western countries' passports. The two main setbacks to a US passport include the following:
Taxation – no matter where you live the IRS will come after you.
Citizens have the right to live in the US, but that's it. Compare that with an EU passport, where citizens have the right to live in any one of 27 nations.
International tax obligation is a major setback of a US passport. It's the only country besides Eritrea that taxes its citizens regardless of where they live.
Citizens of Canada, Denmark, Malta, and so on can move overseas, retain their citizenship, and owe zero taxes to their home country. However, if you're a US citizen who becomes a tax resident of another country, you're still subject to US tax.
For example, if you're an American citizen living as a tax resident in Colombia (residing for 183 days each year or more), you'll owe the US and Colombia taxes. Nonresidents are taxed at a flat rate of 35% in Colombia, which as a US citizen residing in Colombia, you'll have to pay in addition to US taxes.
This isn't true for Canadians, Danish, or Maltese citizens. They can move overseas and only owe taxes to the government where they reside, rather than needing to send tax payments back home and where they're living.
This can potentially cost you thousands of dollars each year in taxes. It's especially bad when you realize there are so many options available that are just as good as a US passport, if not better.
Our founder Mr. Henderson explains that the US tax code "...makes a US passport substantially worse than its European and Asian counterparts from Sweden to Singapore, which give their citizens more freedom."
The other strike against a US passport is that it only allows its citizens to live in their own country. In comparison, citizens of the European Union and European Economic Area countries can move freely between each country's border.
Just as an American can move from California to Florida, a European can relocate to Spain, Germany, France, or Ireland.
US Passports Offer Fewer Travel Opportunities Than Other Nations
An American passport isn't as complete as some others.
A US passport grants visa-free travel to 186 countries. This might sound amazing, but it's not good for such a prominent passport.
In comparison, several countries offer the same, close to the same, or even more
options than a US passport.
A German passport allows holders to travel to 190 countries without a visa. Singapore offers visa-free travel to 192 countries (and they have a much better and fairer tax code than the US).
This isn't to say that being able to travel to over a hundred countries on an American passport without a visa isn't good. It's simply to say that it isn't unique. Dozens of countries all over the world offer the same or similar perks.
However, no matter where you go, only the US government chases you with taxation.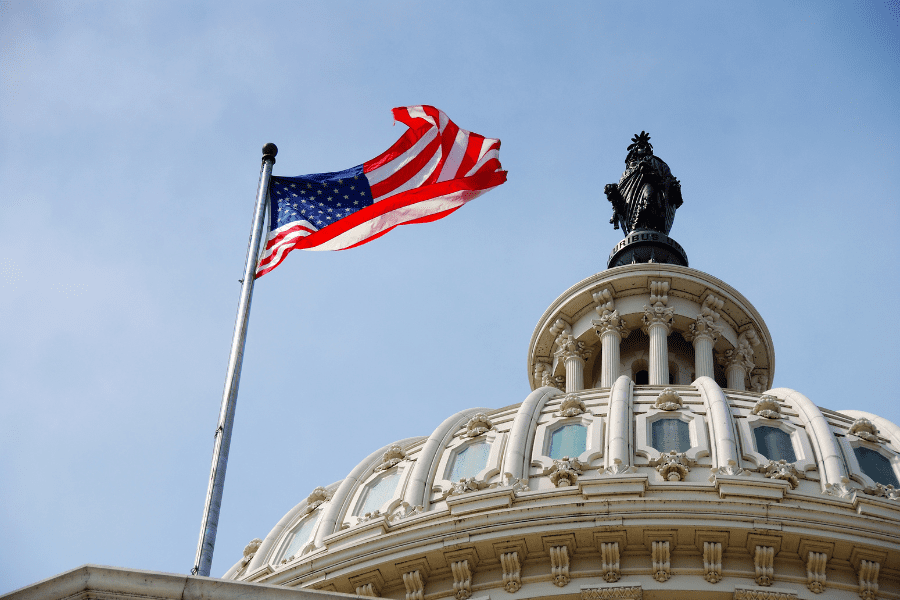 The Best Alternatives to a US Passport
Some of the best alternatives to a US passport include EU countries such as Ireland, Malta and Portugal, to name just a few of our favorites.
You may want a passport that allows you to travel, study, invest, and live within or without the national borders of the nation. With an EU passport you have enhanced travel freedoms plus the opportunity to live and work throughout Europe.
Some EU countries have high taxes, but others have low taxes or, if not, they have special tax regimes which you can take advantage of to legally reduce your tax burden.
Plus, unlike being a US citizen, as an EU citizen, you won't be hunted to the ends of the earth by the IRS.
The passport you choose depends on what you're seeking. For example, another perk of EU citizenship is that it offers several excellent social benefits.
So you may, for example, prefer to retain private health insurance, or you may discover that the public service in your new European home is comparable to the service you received privately in the US and opt to use the public service instead.
The point is you now have a choice; a choice in where you want to live, what kind of tax system you want to have and what services you can avail of.
Plus, since EU citizenship can also be passed along to family members, your children and their children will receive the same rights to live, travel, work and study anywhere in Europe.
Malta
There are a few tax-friendly countries within the EU. The small island country of Malta makes the top of the list for many reasons.
As Mr. Henderson puts it, "For those seeking low taxes and freedom of movement around Europe and the world, Malta's so-called MEIN program is the best bet. But it comes with a steep price tag. For nearly $1 million, an investor and their entire family can become Maltese citizens in just over one year, with a two-week trip to Malta to complete the process. The family can then use that passport as a backup plan later or relocate to Europe immediately."
As you can see, Malta's best citizenship programs come with a hefty price tag.
However, the returns can significantly outweigh the costs, especially considering how much you can save each year in taxes.
If you want the best option for yourself and your family then Malta is an excellent choice.
But you need to hurry, because Europe's golden visa programs are closing fast and we're concerned that the Maltese program may be next. So if fast-track EU citizenship is your goal, we urge you to get in touch with us today because wasting further time may mean you lose out.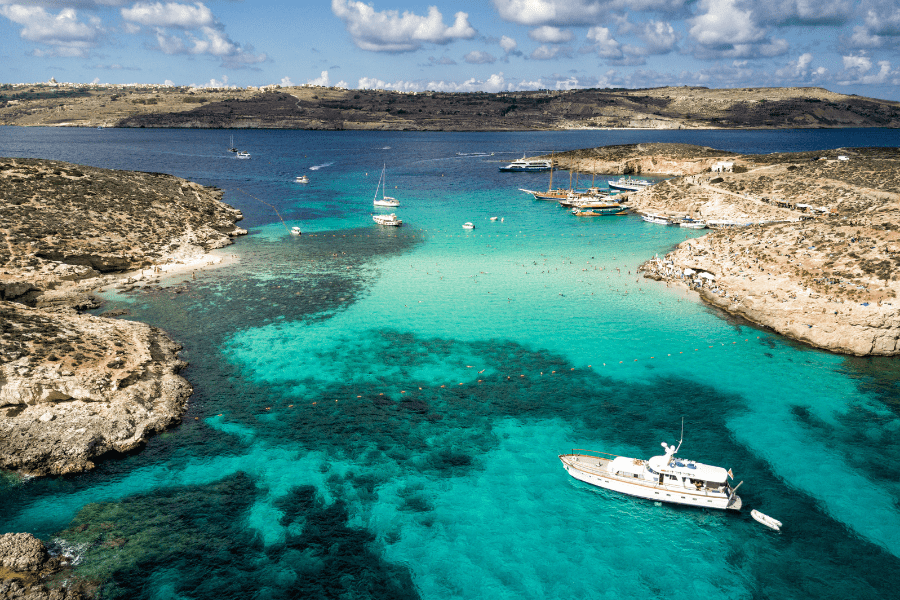 The Caribbean
An investment of $1 million for citizenship may not suit everyone. But you can still score a Caribbean passport which comes close to the level of an American one. Several island nations in the Caribbean have little to no tax and an affordable citizenship program.
Island nations such as Antigua, Dominica, and the Bahamas. Each of these countries offers foreigners an opportunity to invest and live in tranquil islands away from the intense political climate of the US.
Antigua offers several options for citizenship by investment, opening the doors for the island's favorable culture and taxes. Investing in real estate, local businesses, the nation's university fund, or donating to a public project allows investors to become citizens.
Similarly, Dominica and the Bahamas offer citizenship by investment programs that grant an easy path of citizenship. The exact price for each program varies depending on which of the island countries you choose.
In Antigua, you can expect to invest between $130,000-$400,000 depending on the program you choose. One of the main benefits of a citizenship in Antigua is the program extends to up to four family members for the same price.
This means if you have a spouse and children, you can get their citizenship in Antigua for no extra charge.
However, if you're not looking for multiple citizenships for family members, then Dominica citizenship might be a better option.
Conclusion
More Americans started realizing the limitations of their good, but not top-rated, passports during the pandemic.
Unable to travel to most places in the world and with increasing social unrest, Americans began looking at a process called citizenship by investment to get the same benefits as top-ranked passport holders.
Citizenship by investment is a process where one makes an investment or a donation in another country in exchange for fast-tracked dual citizenship. The investor isn't required to give up their current citizenship, so they can stay American while also adding a second passport – and the freedom that comes with it – to the mix.
There are many ways to get citizenship, but if you're upset your passport isn't at the top of the charts, citizenship by investment can help you fix that in a matter of months.

If you have your heart set on a citizenship by investment program in the EU, you'll want to get started right away. The EU Commission is actively working to eliminate these programs, with Portugal and Ireland having both announced the closure of their programs early in 2023. Similar programs still exist in Spain, Greece and Malta but time is running out.
Become a client today to get started now to ensure your place in the program.