Asia offers some of the best food experiences on earth. As Asian dishes become more popular worldwide, more people are looking for authentic Asian cuisine. Meanwhile, people in Asia not only rely on their local food traditions, but on increasingly authentic international food options, as well. All which makes Asia a great place for food and foodies. From dirt cheap yet delicious street food stalls to tony restaurants in global financial capitals, Asia has something for even the most picky of palettes. Whether you're visiting to enjoy some great eats or you live in Asia, it's hard to select the best cities in Asia for food. These five stand out as offering a storied local culture with their own unique dishes.
Top 5 Best cities in Asia for food and foodies
5. Chengdu, China Called "the Hibiscus City", Chengdu has more to offer than just a jumping-off point for seeing pandas. Chengdu is the capital of China's Sichuan province, known around the world for its spicy food and locally for it's "small eats" culture. Many westerners know of the food from the "Szechwan" restaurants located in the United States and elsewhere, but few have heard of this massive city of fourteen million people. Chengdu is quite possibly the best place in the world to find dishes like kung pao chicken or smoked duck. Chilis are used ubiquitously, and Chengdu hot pots are so well-known for their kick that were rumored to be laced in opium. Throughout China, adventurous eaters speak of Chengdu and Sichuan cuisine with reverence.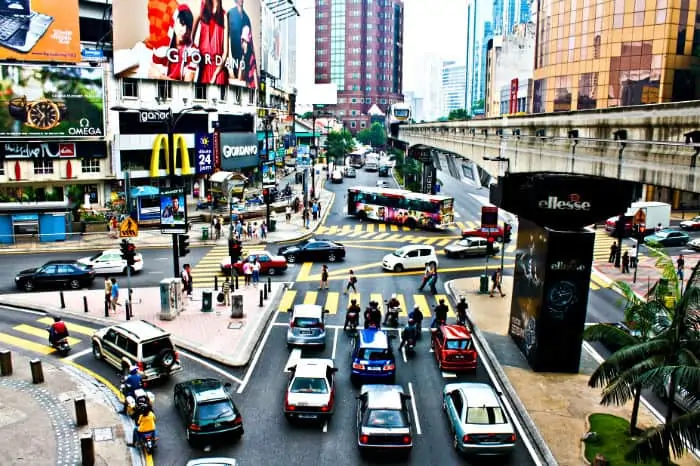 4. Kuala Lumpur, Malaysia On a continent well-known for its street food, Kuala Lumpur offers some of the best. Living in Kuala Lumpur offers access to some of the best food on earth; of course, you can just visit, too. The Bukit Bintang area is home to dozens of touristy yet excellent street food "steamboats" that serve assorted fish, seafood, meat, and vegetable dishes, often on little kebabs. Kuala Lumpur is a melting pot of cultures from around Asia, including Chinese, Indian, Middle Eastern, and of course, Malay. Hawker stores here do Singapore street food about as well as it's done in Singapore, where the government has closed down food carts and moved them into more sterile food halls. From steamed crab to donner kebabs to chicken vindaloo, Kuala Lumpur is one of the best cities in Asia for food. And because it is a rather developed city, you can eat on a plastic stool in the street, or enjoy excellent food in any number of sit-down restaurants.
3. Osaka, Japan Osaka is unpretentious, but very serious about food. The Japanese term, "kuidaore" – basically "eat until your drop" is a perfect description of the foodie culture in this part of Japan. An old Japanese legend states that while the fashion-forward residents of Kyoto are more likely to bankrupt themselves buying silk robes, those in Osaka are likely to go broke eating too much. Japanese delicacies such as seaweed broth and high-grade salmon still come from the area around Osaka, and there's even a part of town that's filled with seaweed merchants. Osaka is famous for sukiyaki, but also for takoyaki, a must-try popular tempura ball stuffed with baby octopus, ginger, and onion. Osaka is easily accessible, with direct flights from the United States, and is home to Osaka Castle, Universal Studios Japan, and more.
2. Hong Kong This city is for more than just banking. The New York of Asia, Hong Kong doesn't get enough credit for its food scene, which is among the best in Asia. While hotels and apartments in Hong Kong can be amazingly expensive, food in this Chinese enclave ranges from dirt cheap street fare to Michelin star excellence with a skyline view. Cuisine in Hong Kong was influenced first by the British, but the large influx of Chinese coolies from nearby Guangzhou gave the outpost a distinct reputation for its "peasant food". When China became a communist country, many non-Cantonese speaking Chinese fled to Hong Kong and brought their cookbooks with them, further enhancing the international flair of the cuisine. Steamed buns filled with everything from black sesame to pineapple are on the menu, as are delicious egg tarts largely influenced by the Portuguese from nearby Macau (Macanese food is also excellent). While Hong Kong has its own food carts serving meat on a stick, it also plays host to more exotic dishes like shark fin soup, a popular delicacy. Truth is, you can find almost any kind of food in the world in Hong Kong, with meals starting at US$1 and going up to hundreds of dollars a person. And if you get tired of the great food, Hong Kong is one of the cheapest places on earth for a Big Mac meal, at about US$2.50.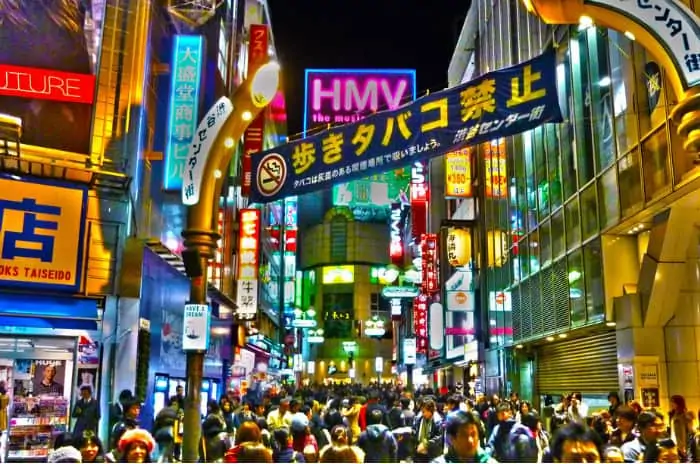 1. Tokyo, Japan Japan offers one of the world's most unique culinary experiences, and Tokyo is the capital of it all. Like Hong Kong, Tokyo is a massive city offering everything from high-end gourmet to cheap eats. As one of the top places for Kobe and wagyu beef, Tokyo restaurants offer plates that can run close to $1,000 per person. However, you can find excellent food for much less in Tokyo. The world-famous Tsukiji Market is the world's seafood market, and imports much of the fresh fish used in local sushi dishes. In addition to being a unique experience, it also plays host to numerous restaurants. You can spend a day having lunch at a conveyer belt sushi restaurant, where various dishes wind around your seat at the bar and color coded plates determines the price of each. At night, enjoy great sake along with dinner. Unique foods range from horse meat, squid, and unique vegetables, while sauces like wasabi offer a truly Japanese flavor. Eating in Tokyo also offers the opportunity for unique experiences such as the traditional Japanese dining style of sitting on the floor. Some restaurants offer a setting among a peaceful Japanese garden, while others offer Tokyo skyline views. And, of course, some of the best local restaurants are hidden in back alleys away from the tourist circuit. What are your thoughts on the best food cities in Asia? Leave your comments below!