Would you like to be at the heart of Europe? Do you have Luxembourg genealogy? Luxembourg Citizenship by descent (CBD) offers you the possibility to benefit from better freedom to travel, business opportunities, lower taxes, and a chance to become a resident in one of the most affluent countries in the world.
This article will walk you through a path to citizenship available if you have family connections in Luxembourg. Luxembourg citizenship is also an excellent Plan B and the perfect opportunity to reconnect with your European roots.
We have helped HNWIs acquire citizenship through their ancestors in Europe. In this article, we will give you an overview of Luxembourg, the benefits of CBD, and what requirements you need to meet.
Luxembourg Country Overview
One of the world's smallest countries, roughly the size of Louisville, Kentucky, the Grand Duchy of Luxembourg sits in northwest Europe. Belgium, France, and Germany are its neighbors. Luxembourg has a population of 654,000. The head of state is His Royal Highness, the Grand Duke Henri.
Luxembourg – Climate
There's a slight north-south climatic divide in Luxembourg. The country's south is marginally warmer and less humid than the north. Average temperatures in Luxembourg hit a high of the low 73°F ( 23°C) in the summer months and drop to around 30°F (-1°C) in winter.
Luxembourg – Culture
Luxembourgish is the national language, while French and German are administrative languages. Although more people speak English than German in the country, its culinary scene combines classic French cuisine with generous German portions. UNESCO World Heritage sites include the capital's Old Town, Luxembourg City, and Chemin de la Corniche, with "Europe's most beautiful balcony."
Luxembourg – Economy
With a GDP per capita of $128,820, Luxembourg is one of the wealthiest countries in the world.
Luxembourg has metamorphosed from a reliance on traditional iron and steel industries to become a financial services and information technology hub.
Luxembourg's green economy has doubled in size since 2017. Analysts predict that overall economic growth will slow in 2023. However, real GDP is expected to return to 2.4% in 2024, driven by a better investment outlook.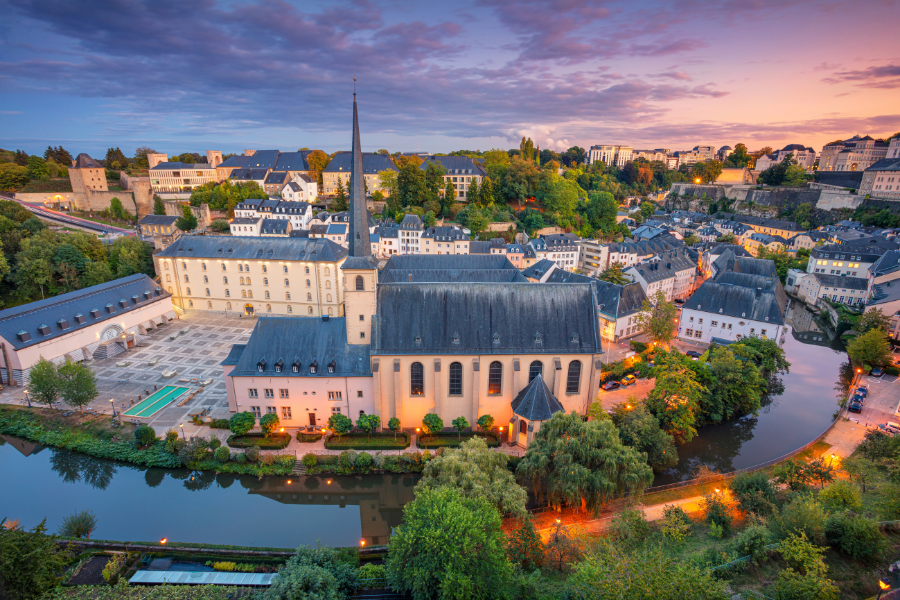 Luxembourg CBD Benefits
Luxembourg offers Tier 1 citizenship. It is a well-developed investor-friendly jurisdiction. The country's living standards and GDP per capita are among the world's highest.
An EU member, Luxembourg also belongs to the Eurozone, the Organisation for Economic Co-operation and Development, the World Trade Organization, and the Schengen area.
Its principal city houses several EU institutions and is considered one of the three capitals of Europe, along with Brussels and Strasbourg.
Become a Nomad Capitalist client, and we can help you apply for dual citizenship by descent and other means. We have helped seven- and eight-figure entrepreneurs and investors turn the page and develop succession plans in nations a long way away from their place of birth.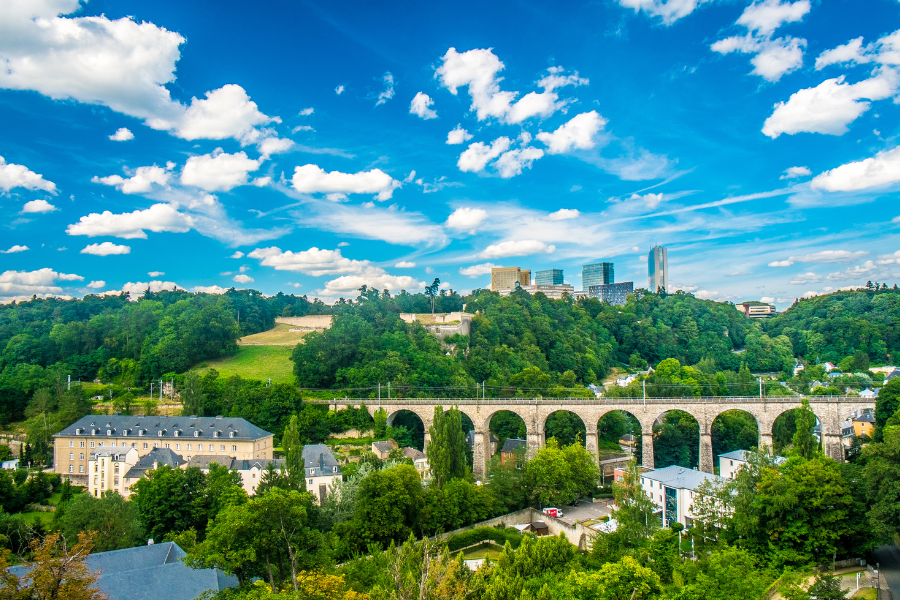 Luxembourg CBD Requirements
You can claim CBD through Luxembourgish ancestors. If you are an adult descendant of a person with Luxembourgish ancestry, you can qualify for CBD by meeting these exact criteria:
You are a daughter or son of a parent or adoptive parent who is or was a Luxembourgish national, and such nationality was not passed on to them.
Your grandparent is or was a Luxembourgish national, and such nationality was not passed on to their parent.
You have a male ancestor who was born in Luxembourg between 1815-1943 or who otherwise had Luxembourg nationality
AND, all previous generations in your family line have passed from a father to son leading up to your father
OR, your mother had an all-male lineage before her AND you were born after January 1, 1969.
Obtaining Luxembourgish nationality is only possible if you, the applicant, are of good repute. Luxembourgish nationality will be denied to you if:
You made false statements, concealed important information, or acted fraudulently during the application procedure.
You have received, either in the Grand Duchy of Luxembourg or abroad, a criminal or custodial sentence of 12 months or more or a suspended sentence of 24 months or more.
The CBD procedure is free of charge. However, preparing documents, passing tests, and producing criminal records may incur charges.
Apply for Luxembourgish CBD to the civil registrar of the commune of your usual place of residence in Luxembourg. If you do not live in Luxembourg, you will need to apply in person at Luxembourg City's civil registrar.
You must submit the following documents to the civil registrar:
A full copy of your birth certificate
A copy of your valid passport, ID card, or travel document
Precise biographical details signed by you or your legal representative
Criminal record certificates or similar documents issued by competent foreign authorities
A full copy of the birth certificate of your parent, grandparent, or adoptive parent
A Luxembourgish nationality certificate of your parent, grandparent, or adoptive parent
a Luxembourgish language test certificate
a certificate of 'Vivre ensemble au Grand-Duché de Luxembourg
The civil registrar will forward your application to the Ministry of Justice. They will notify you by mail within four months to confirm or deny your claim to Luxembourgish nationality.
As you can see, dual citizenship can be tricky. Suppose you discover that you're eligible for CBD through Luxembourgish ancestry. In that case, our specialist team will help you achieve your CBD goal and realize all the benefits of having roots in Luxembourg.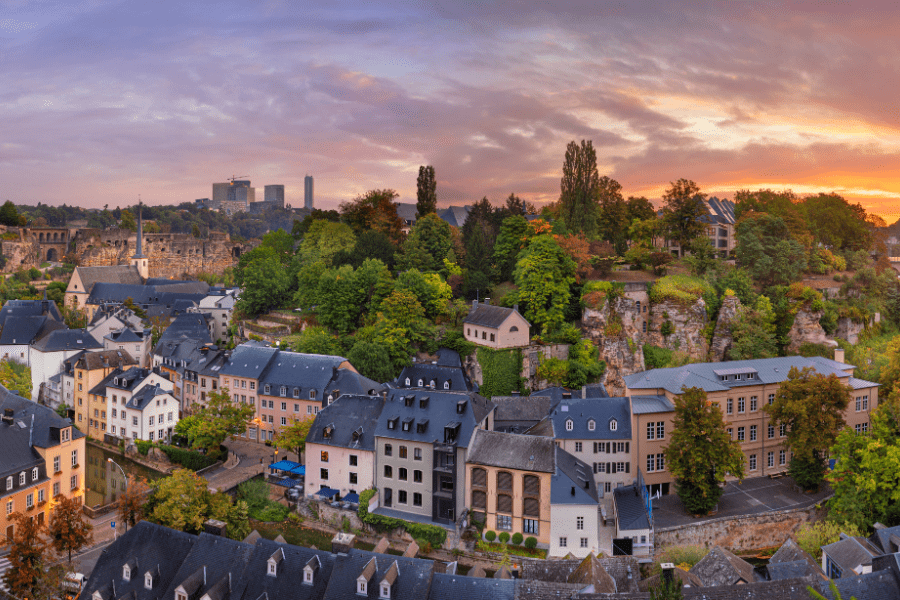 Luxembourg CBD Conclusion
The benefits of acquiring Luxembourg CBD include a passport that's one of the world's best and the right to be a citizen in one of the countries with the highest standard of living worldwide. You also gain a base in the heart of Europe, and a succession plan that allows your children to be eligible for citizenship.
Luxembourgish CBD provides an alternative for foreigners with non-Luxembourg spouses. You need to be the son or daughter of a parent or adoptive parent who is or was a Luxembourgish national or have an ancestor who is or was a Luxembourgish national.
After applying with the usual identity documents, you will receive confirmation of a successful or unsuccessful application after around four months.
Go Where You're Treated Best
Nomad Capitalist can help you access residence and citizenship programs worldwide. Reach out and let us help you pick the best option.
Luxembourg Citizenship FAQ
Can an American Become a Citizen of Luxembourg?
Yes. Americans can obtain citizenship through their Luxembourg genealogy or by naturalization. There's no citizenship-by-investment program in Luxembourg.
Can a US Citizen Have Dual Citizenship in Luxembourg?
Luxembourg citizenship applicants no longer need to renounce their other nationality or nationalities. The principle of dual nationality means that you can retain your original nationality.
Is it Hard to Get Luxembourg Citizenship?
Yes and no. Citizenship by descent takes five years, but you will also need to pass the language tests and the Vivre ensemble au Grand-Duché de Luxembourg' course.
Do you qualify for Luxembourg Citizenship by Descent? Or do you have family ties somewhere else? Reach out and let us help you navigate your way toward obtaining citizenship by descent.