Germany, the economic powerhouse of Europe, offers attractive opportunities for high net worth individuals that are looking for a world-class lifestyle and investment prospects. In this ultimate guide to German residence, we'll explore how you can enjoy the benefits of this diverse and thriving nation.
By following our comprehensive roadmap, you'll learn everything you need to know about securing German residence, from visa types and requirements to insider tips on making the most of your stay.
Ready to embark on your journey to a second residence? Contact us at Nomad Capitalist to start exploring your options and tap into expert guidance tailored to your unique needs.
Let us help you unlock the doors to some of the world's most prosperous nations today.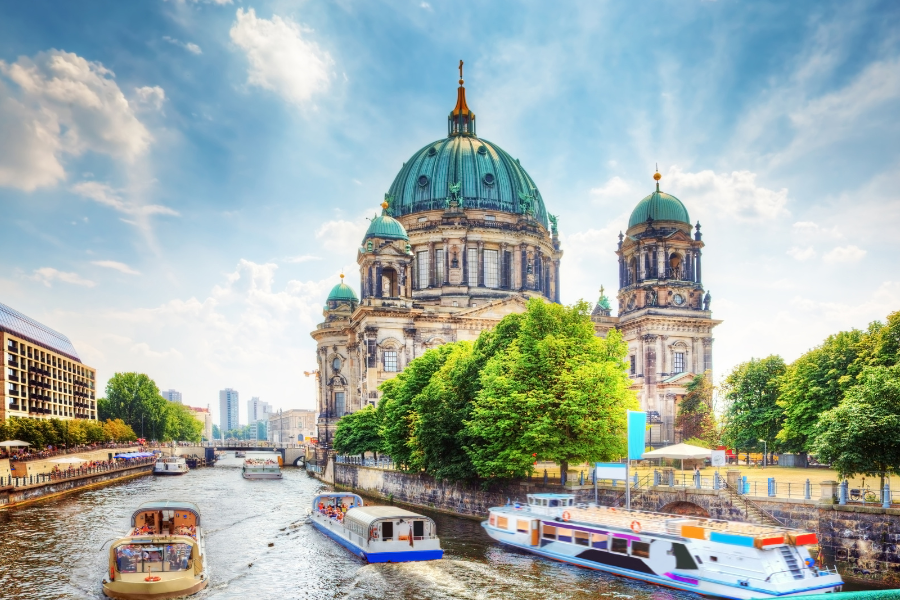 Why Live and Invest in Germany?
Germany is at the heart of Europe and is inhabited by around 83 million people. This makes it the European Union's most populous country.
Germany has a high quality of life, which is attributed to its impressive living standards, top-notch healthcare system, and exceptional education. The country's success can be attributed to its strong manufacturing industry, which has made it a significant global player.
This nation is also home to leading car brands like BMW, Mercedes-Benz, and Volkswagen.
Additionally, the country boasts a sophisticated research and development sector that excels in fields like engineering, pharmaceuticals, and renewable energy.
The country has a progressive income tax system for individuals with rates ranging from 14% to 45%. Corporate tax rates typically hover around 30%, encompassing both corporate income tax and municipal trade tax.
There are also significant investment opportunities in Germany, especially within the real estate industry. The property market in major cities like Berlin, Munich, and Frankfurt often experiences demand exceeding supply.
Rising property values present potentially profitable investment opportunities. Additionally, the Deutsche Börse, which is Germany's prominent stock exchange, holds the position of the tenth largest globally, presenting an extensive assortment of investment opportunities for individuals intrigued by equities.
How to Get a German Residence Permit
For individuals coming from countries outside the European Union intending to visit Germany, obtaining a Schengen visa is necessary. This can be acquired at a German Embassy or Consulate General.
In cases where one's visit or work duration in Germany exceeds 90 days, an application for a national visa must be submitted to a German Embassy or Consulate General. A national visa allows you to freely move around the Schengen territories for up to 90 days within a 180-day period.
Nationals of certain countries can also apply for a residence title in Germany after entering the country without a visa. US citizens, for example, can apply for a residence permit after entering Germany without a visa. That's because the Federal Republic of Germany has special residence permit regulations for American nationals.
Generally, the Foreigners Office approves residence permit applications as long as the applicant has a clean criminal record and sufficient means to support themselves.
Applying for a Temporary Residence Permit in Germany
Applying for a temporary residence permit in Germany can be a complex process. National visas are granted by Germany for a maximum period of one year; following this duration, it is mandatory to request a temporary residence permit.
There are different pathways to obtain a residence permit based on your personal circumstances, such as education, family, and work.
The following are the key points to consider when obtaining a temporary German residence permit:
After entering Germany with a national visa, apply for a temporary residence permit.
Proof of health insurance is crucial, with German health insurance documents preferred.
Register your German address and obtain an Anmeldebestätigung from the local Foreigners Office.
Electronic residence permits (eAT) have replaced the previous sticker-based permits.
Apply for a work permit at your local Foreigners Office (Ausländerbehörde).
Temporary residence permits (Aufenthaltserlaubnis) are limited and have an expiration date.
The following are the different pathways to obtaining a German residence permit and the documents required for obtaining them:
Education:
Obtain a student visa for enrolling at a German university
Open a blocked bank account, as you will have no income in Germany
Family:
Family reunion visas are available for family members related to a German spouse or child
Prove financial stability, such as by opening a German bank account and transferring your capital
Work:
Provide an employment contract with a German company for a work permit
Consider applying for a permanent residence permit later to avoid seeking approval from the Federal Employment Agency for job changes
Special categories:
Jewish immigrants born in Germany before 1 January 1945
Ethnic German resettlers from the former Soviet Union and Eastern Europe
EU Blue Card:
A temporary residence permit for highly skilled non-EU nationals
Requires a university degree and a work contract with a minimum gross salary
Valid in any EU country, not just Germany
Stay in Germany with a Self-Employed Residence Permit
Obtaining a self-employed residence permit in Germany presents a prime opportunity for business owners seeking to set up their business within the country.
By fulfilling specific requirements set by the Federal Employment Agency and having sufficient capital, you can apply for a residence permit that allows you to live and work in Germany as a self-employed individual.
The following are the steps for obtaining a self-employed residence permit:
Open a German bank account to cover your financial needs in Germany.
Prepare a sustainable business plan that demonstrates:

Relevant business experience
The amount to be invested in Germany
Impact of the business project on employment and skills
Contribution of the project to innovation and research

Present the business plan to the local Chamber of Commerce and Industry.
Incorporate the company.
Complete a temporary residence permit application form under Section 21 of the German Residence Act, providing proof of health insurance.
After living in Germany with a temporary residence permit for a specified period, typically five years, you may qualify for a permanent residence permit, also known as a permanent settlement permit or Niederlassungserlaubnis.
This permit grants you the right to live in Germany without an expiry date on your residence permit, but it requires that you have paid contributions to the statutory pension insurance fund during your time in the country.
Get a Residence Permit in Germany Through Real Estate Acquisition
Another way of obtaining a temporary residence permit in Germany is to purchase adequate living space for you and your family (at least 13 sqm per person). The application process requires the following:
A real estate purchase of a property of at least €300,000
Bank statements establishing a monthly income of at least €3,000 through capital income (rent, lease, interest, shares, pension) or cash assets of at least €2,500 to prove financial stability and a secure livelihood.
The authorities will give you immediate residency to live in Germany.
Documents required for family and children concerning the German residence permit application form include a health insurance policy and marriage certificate. Again, a permanent residence permit application is possible after five years of living in Germany.
The Pros and Cons of German Residency Permits
Let's briefly discuss some of the benefits and drawbacks of living in Germany with a residence permit.
Pros of German Residence:
High quality of life: Germany consistently ranks high in global quality of life indexes, offering excellent healthcare, education, and infrastructure.
Strong economy: Germany has the largest economy in Europe and one of the strongest globally, providing various opportunities for work and business.
Travel advantages: Being a resident of Germany allows you to experience hassle-free travel across the Schengen Zone, making your European journeys more hassle-free.
Path to permanent residency and citizenship: Upon residing in Germany with a temporary residence permit for a predetermined duration (generally around five years), you could become eligible for obtaining a permanent residence permit or potentially acquiring citizenship.
Cons of German Residence:
Language barrier: While many Germans speak English, the official language is German, and you may need to learn the language for work, socializing, or navigating bureaucracy.
Complex bureaucracy: Germany is known for its complex bureaucratic system, which can make processes like applying for a residence permit or setting up a business time-consuming and challenging.
High taxes: Germany has relatively high taxes, including income tax and value-added tax (VAT), which might be a drawback for some individuals.
Weather: Germany's weather can be unpredictable, with cold winters and relatively mild summers, which may not be ideal for everyone.
Obtaining German residence offers numerous benefits, such as a high quality of life, a strong economy, and travel opportunities.
However, it also comes with some drawbacks, such as the language barrier, complex bureaucracy, high taxes, and potentially unfavorable weather. Consider these factors carefully before deciding to pursue German residence.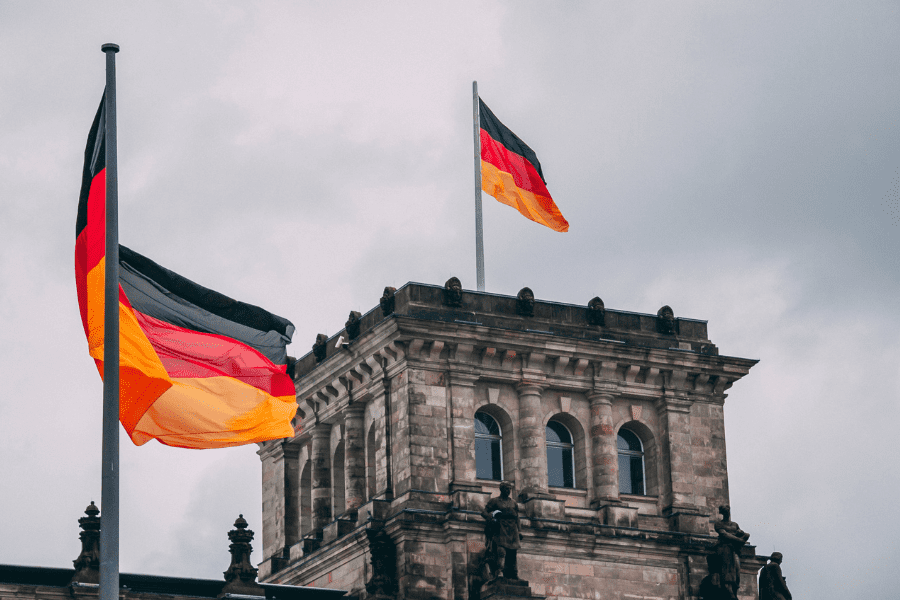 In Conclusion
We hope that this guide has offered valuable perspectives on the advantages and disadvantages of acquiring German residency. As you evaluate your choices, remember that each person's circumstances are unique.
A solution that suits one individual may not be the perfect fit for another. Carefully assess the pros and cons before reaching a conclusion.
At Nomad Capitalist, we are well-versed in the complexities of global citizenship, international residencies, and cross-border investments. Let us assist you in making the most suitable decisions for your personal and financial objectives.
Contact us today to discover more about our services and allow us to steer you towards a life of freedom and opportunities in countries that resonate with your goals.
How to Get German Residence FAQs
How Can I Become a German Resident?
Obtaining a German residency involves choosing from various alternatives based on your individual situation, including employment, family circumstances, education, or business pursuits.
Generally, acquiring a German visa from your country of origin is the initial step, enabling you to enter Germany and request a residence permit. Also, it is important to fulfill certain criteria, such as demonstrating health insurance coverage, adequate financial resources, and a legitimate purpose for residing in the country.
How Long Does it Take to Get Residency in Germany?
The processing time for German residency varies depending on the type of residence permit and individual circumstances.
Typically, the duration between submitting your application and obtaining a decision ranges from one to three months. Nevertheless, anticipating potential setbacks and preparing in advance is crucial for a smooth process.
Is a Residence Permit Enough to Work in Germany?
A residence permit may grant you the right to work in Germany if it explicitly states so.
Several residence permit categories are available, with some allowing employment and others imposing restrictions.
For example, residence permits designated for employment or self-employment grant the right to work.
Conversely, permits issued for educational purposes might limit the weekly number of working hours permitted. Always check the conditions of your specific residence permit to determine your eligibility to work in Germany.