In this article on Chile residency we discuss the benefits of Chilean residency and the process of how to apply for a residence permit in Chile.
Chile is a fascinating country with a rich culture and some of the most breathtaking natural scenery on earth. It also offers affordable living and a decent quality of life for expats with a wide range of residency options for everyone from retirees to entrepreneurs.
Looking for residency options in Latin America or beyond? Interested in obtaining a second citizenship but not sure where to start? Remove all the confusion and make the whole process much easier by becoming a Nomad Capitalist client.
Benefits of Obtaining Chilean Residency
Temporary residency in Chile is an attractive option for foreign nationals looking to start a business. If your application for a temporary resident visa is accepted, you can form a new Chilean company with a minimal investment of $60,000.
Successful applicants to become temporary residents of Chile can use their passive income, provable by a bank account, to qualify. Parents, spouses, and children can obtain a dependent temporary resident visa to join them there.
A Chilean temporary resident visa is a passport to permanent residency in Chile. This, in turn, is a seven‐year route to citizenship, as while you can apply after five years of residing in Chile, you then have to wait another two years to qualify as a citizen. Chilean citizens can take advantage of visa-free access to 157 countries.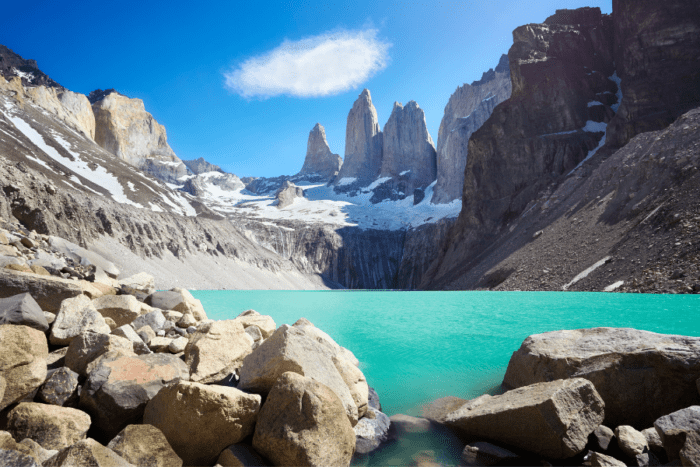 How Do You Get Residency in Chile?
Take one of the three following paths to become a temporary resident in Chile:
1.) Rentista
The first way to obtain a temporary resident visa in Chile requires the main applicant to prove via bank statements that they enjoy a regular monthly income of $1,500 from a pension, dividends, interest from investment, or rental property. Income cannot be generated by any form of employment.
Each dependent needs to demonstrate a regular monthly income of at least $500-$750 from identical sources.
2.) Jubilado
Another valid program for a temporary resident visa is the retirement one. The person applying must demonstrate financial independence through a lump sum of liquid assets.
For a lump sum, amounts of at least $125,000 for a single applicant, plus $25,000 for each dependent, are advisable. These can be across global brokerage accounts, bank accounts, retirement accounts, or any combination of the three.
This option is available for clients over 55 years old.
3.) Company
The third way to gain a visa is to start a business with a minimum investment of $60,000.
If you want to progress from a temporary resident visa to permanent residency, the company cannot be dormant.
The government needs to see that you have met certain criteria during your first year of operations.
All the Required Documents
Completed temporary resident visa application form.
A valid passport and photocopy of the passport, including pages with previous visas.
A police clearance certificate from within the last three months from the county of residence.
Documentation supporting your reason for the visa application.
A good health certificate.
Proof of sufficient income in the time you'll be staying in Chile.
Four passport-style photographs with your full name on the back.
Birth certificates supporting the relationship between dependents and the main applicant and show that they are eligible. A birth certificate will display the identity of the dependent's parents.
Marriage certificate to support the relationship between the dependent and main applicant by showing they are their spouse.

Temporary Resident Visa Application Process
Arrive in the capital city Santiago, and apply for a temporary resident visa.
Pay a $1,500 fee for the whole process of obtaining the permit, which includes assistance for legalization and translation at the Foreign Affairs Ministry or at a public notary.
Submit all the documents to the Chilean Immigration Department (Departamento de Extranjería).
Stay 7-10 days in Chile in case any additional documents need to be submitted.
Leave Chile.
Wait two months for authorities to give conditional approval.
Foreign nationals then need to wait for a further two to four months for final approval.
Return to Chile within two months to get your passport stamped.
Rent apartment.
Register your presence at the Local Police Station.
Spend more than 185 days in Chile to become eligible for permanent residency.
After one year of obtaining a temporary residence, apply for permanent residency.
After two years, visit Chile at least once per year.
Request an extension of your permanent residency at your nearest Chilean consulate at least 60 days before the expiration of the two years.
After five years, apply for naturalization.
Conclusion
There are various different ways to obtain permanent residency in Chile.
Having a passive income source or a pension is sufficient to prove your solvency, or, if you also wish to make an investment in the country by forming a company.
Of course, Chile, like most Latin American countries, does have a bureaucracy. Add to this the language barrier, and misunderstandings and delays become almost inevitable when trying to do it all alone. But you don't have to. At Nomad Capitalist, we've helped thousands of people to gain residency permits and citizenships in countries all over the world.
We'd like to help you go where you're treated best.

Chilean Residency 2023 FAQ
How Long Can Foreigners Stay In Chile?
If visiting as a tourist, there is a 90‐day temporary visa which you can organize via a Chilean consulate. You may have to pay on the day of your Chilean consulate appointment or before. A more permanent temporary visa guarantees temporary residency for a year. A permanent residency visa is a permanent residency visa.
Can Foreigners Live In Chile?
Yes. A permanent residency visa is an option. You can also live in the country with a work visa. The required documents include a work contract from your employer, which you need to notarize at the Chilean Department of Foreign Affairs. A further alternative is to become a Chilean citizen.
Can you Buy Citizenship In Chile?
Yes. Citizenship by investment is possible in Chile. This is one attractive option if you want to lower your taxes. But you still have to apply for permanent residency. There is no shortcut.