In this article we look at how and why to get a Bahrain Golden Visa, the different types available and what you need to prepare before you apply.
Bahrain may be small, but the wealthy Gulf state certainly has large ambitions and, as such, is eager to attract skilled workers, talented professionals and foreign investors.
If you are interested in golden visas,obtaining residence in Bahrain, the UAE or other jurisdictions further afield, talk to us. The Nomad Capitalist team can simplify your immigration process while also helping to legally reduce your taxes. Just some of the benefits of becoming a Nomad Capitalist client.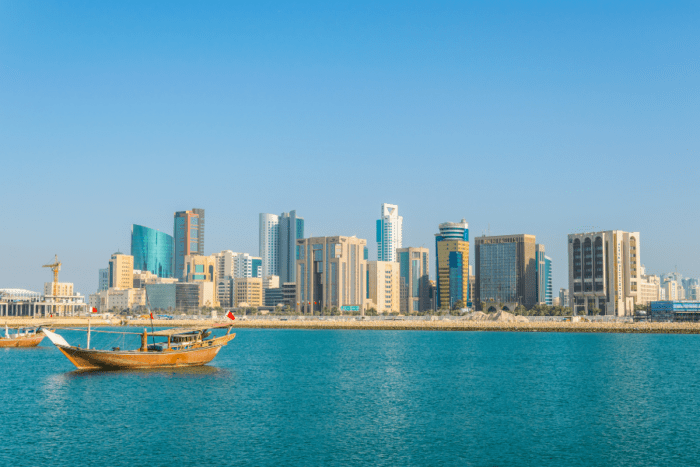 What are the Advantages of a Golden Visa in Bahrain?
Bahrain is a Middle East microstate basking in a bay on the southwestern coast of the Persian Gulf.
On February 7, 2022, the Kingdom of Bahrain launched its Golden Residency Visa program to attract foreign investors.
In addition to the push by the Interior Ministry to attract investors, the country wants to attract talent in order to ensure Bahrain's ongoing success.
One advantage of these Golden Permanent Residency Visas is that they are for all close family members, including your spouse, children, and parents.
A further advantage of this long-term residence permit is that it can be used to hire domestic labor.
Although not renewed indefinitely, this new permanent residency visa only needs to be renewed once every 10 years. This is provided the holders continue to meet the qualifying criteria, one of which is remaining in the Kingdom for 90 days in any 12-month period.
How to Obtain a Bahrain Golden Residency Visa
There are four eligible categories of people who can take advantage of this new visa:
Category 1: Real Estate Owners
This category comprises property owners who own one or more properties in Bahrain.
Category 2: Foreign Residents
The next category is made up of resident foreigners. These existing residents in Bahrain can be employees or retired.
Category 3: Retired Foreigners
This category includes those people who have retired but have not yet relocated to Bahrain and are currently non-resident foreigners.
Category 4: Talented Foreigners
Bahrain realizes that the world has got talent. So this category targets highly talented individuals who have contributed significantly to their present location.


There are general and specific conditions to be met by Golden Residency Visa applicants.
Let's start with the general ones before moving on to the residency affairs relating to the various categories:
Provide a copy of the relevant pages of a passport valid for more than 6 months.
Supply copy of the Central Population Registry (CPR) card if resident in Bahrain or another ID card if based elsewhere.
Present address of the previous residence.
Photocopy of recent bank statements going back six months.
Share a certificate proving good conduct (if available).
Display a copy of a valid health insurance certificate in Bahrain.
Category 1 Applications
Attach a copy of the title deed that proves that the value of the properties owned by the applicant are worth a minimum of 200,000 Bahraini dinar (approximately $530,000).
Produce a medical report indicating the applicant is free from contagious diseases (less than 3 months from the application date).

Category 2 Applications
Supply a copy of a proof of retirement certificate.
Present details of the average basic salary of the applicant to show it exceeds 2,000 Bahraini dinar (around $5,300) per month. This monthly income has to have been earned over a minimum five-year period.
Category 3 Applications
Provide a copy of a certificate demonstrating proof of retirement.
Share evidence of the monthly average salary of the applicant to illustrate that it is more than 4,000 Bahraini dinar (roughly $10,600).

Category 4 Applications
Produce a certificate revealing that the applicant is gifted as an academic, artist, athlete, author, entrepreneur, or inventor.
Supply documented approval from an accredited business incubator in Bahrain for start-ups only.
Present a PhD certificate for academics only.
Attach a copy of a higher education degree in a priority subject determined by the Higher Education Council for academics only.
Share a copy of the patent document.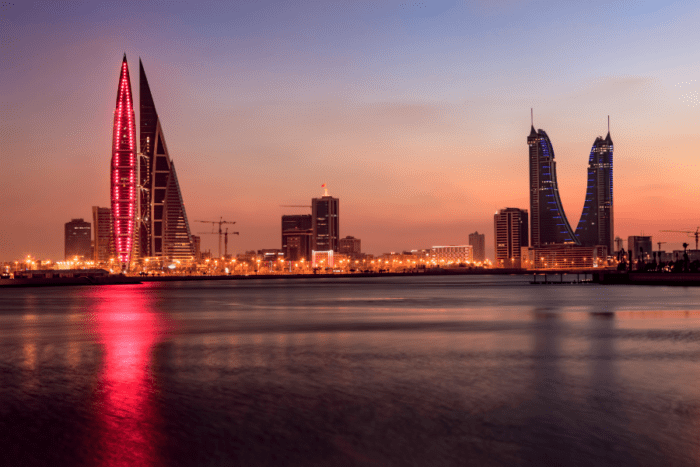 Conclusion
Obtaining a Bahrain Golden Visa is a worthwhile option for foreign retirees, investors, and talented people seeking to move to the Middle East.
Long-term residency, unrestricted admission and exit, and the freedom to use domestic labor are only a few advantages of the program.
If you are interested in a golden visa program, and perhaps ultimately applying for second citizenship, we can help. We know the ins and outs of every program available, including the most popular ones in Europe – but hurry, because more and more golden visa programs are being closed so the sooner we get in touch, the broader your options will be.
Bahrain Golden Residency Visa FAQ
How much does a Bahrain gold visa cost?
There is a non-refundable application fee of 4 Bahraini dinars ($10.60) per person.
Successful applicants will then pay an issuance fee of 300 Bahraini dinars ($795).
How long does the application process take?
Both residents and foreign citizens will receive their gold visa within 10 working days.