Reporting from: Ha Noi, Vietnam
I arrived in Vietnam from Hong Kong on Saturday night, just missing the beer fest that seems to take over the central city's bustling Lan Kwai Fong party district. As more of an oenophile, it's probably a good thing.
The flight down here was great. Flying in this part of the world really makes me wonder why anyone puts up with a single minute of air travel in the United States. Instead of gruff, large-and-in-charge flight attendants looking to pick a fight – even in first class, here an $80 ticket and 1.5 hour flight gets you not one, but two, snack services, three drink services, a blanket, and a moist towel.
Oh, and much more attentive, more attractive stewardesses.
But my curiosity was with the paperwork angle of my Hong Kong to Hanoi flight.
From the time I checked in for my flight in Hong Kong's Airport Express terminal in Central, to arriving at the airport, to checking in at the gate, to boarding the plane, I was constantly asked for my Vietnam visa. You need a visa to enter Vietnam, and the airline doesn't want to have to schlep anyone back to Hong Kong because you didn't have the right documents.
The Vietnam visa process is different than other countries you may have seen. Usually, you have to fill out a form and mail it along with your passport to a service provider, or even walk it into the country's local consulate to sit and wait.
For a Vietnamese visa, you apply online through a number of competitively priced service providers who get you a visa with just your passport number and personal information. For $19, I had an email approving my Vietnam visa application within 48 hours.
That approved application, along with one other form and a photo is all you need to enter Vietnam. Oh, and a $45 stamp tax.
There is a Vietnam entry tax based on the amount of time you'll be staying, and whether you'll be coming once and staying (single-entry visa) or going in and out (multiple-entry visa).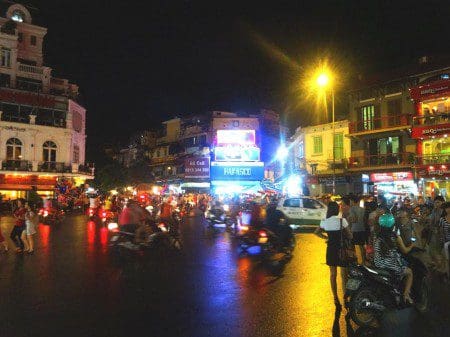 When you arrive at the airport in Vietnam, you line up to hand in your paperwork and passport. Then, the government workers in their green and red attire hand your papers down the line as they enter your information in the computer.
It's obviously a great way to keep a few people on the government payroll. However, it really didn't take long at all.
Once your passport is stamped, they call your name and you pay the entry tax of $45 or whatever the appropriate fee is. I was told I needed multiple copies of my identification form, each with its own photo, but that wasn't the case. While the immigration officials are supposed to get a copy of this form, they waved me off when I offered it to them.
I suspect that once you pay the entry tax, you're home free.
While I'm not a fan of paying for the privilege of entering a country, Vietnam's entry tax is a far more honest scheme to me.
First off, like many countries, it's somewhat based on reciprocity. That is, everyone else charges Vietnamese tourists a fee to visit other countries, so Vietnam charges foreigners a free to visit their country. This is why it can has gotten a bit pricey to get a visa to China; they merely match whatever ridiculous price the US government charges Chinese citizens.
And unlike countries like the United States who wring their wrists about letting other people in AND charge them a fee, Vietnam has made the policy clear. Pay us $45 in crisp US bills and you're welcome to stay for awhile.
No shake-downs, no in-person visits to be grilled by angry consular officials, no long lines or inhuman treatment. Just pay us $45.
Just like the free market, that $45 gets you a certain level of service. I was able to process my visa at the last minute based on the 48 hour guarantee. Meanwhile, the US Immigration Gestapo website says that wait times for just a visa interview – not issuance – can take up to sixty days. Which country is the "socialist" one again?
When you finally do get that interview at the US consulate, you'll have the good fortune of some arrogant bureaucrat asking why the hell you want to visit the US. You'd better be nice, too.
Ironically, it's a good question.
As I continue my journey of finding the best places to live and do business, I have to think there must be just as many Americans wanting to live in Vietnam as there are Vietnamese tourists who might be tempted to become illegal immigrants in the United States. Yet one country still thinks it's the 1920s and that any foreign tourist will never leave.
As a US citizen, I'm fortunate that I don't have to deal with the most draconian of all immigration departments in the world. It's perhaps the one redeeming virtue of having US citizenship.
I'm no friend to the concept of one government commandeering a patch of land, then charging people to come and visit on their land. That, however, is the way the modern world works, thanks mostly to western diplomats worried about "evil doers" having unfettered, passport-free access to their countries after World War I. Under those terms, Vietnam and the rest of the world that charges tourists an entry tax are just keeping up.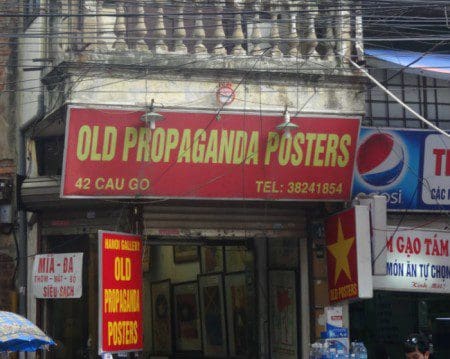 At least they're more honest about the fact that they're charging you a user fee. They don't cry "terrorism" or "airport safety" or "agriculture" or any of the other crap western governments cry foul about to separate you from your tourist dollars.
In Vietnam, they just want your $45. Honesty is the best policy.