This article discusses how to get Colombian residency and citizenship, with information on the types of residence permits and visas available and what you need to apply.
We also look at how you can obtain citizenship in this fascinating country and the benefits that come with it.
At Nomad Capitalist we view Colombia as one of our favorite up and coming countries for investment. And if you are looking to obtain residency or second citizenship in Colombia, elsewhere in Latin America or indeed anywhere else in the world, talk to the experts and let us find the simplest and most effective strategy for you.

Why Columbia
Colombia appeals if you're looking for a citizenship package with minimal physical presence; you only need to visit once every 18 months.
But should you desire, visas could lead to Colombia becoming your new home country. It's one of the best places to live in Latin America. Colombia is incredibly accessible with six international airports, land borders with countries such as Brazil, Peru, and Ecuador, and ports across its Pacific and Caribbean coastlines.
Colombia is also the perfect destination to invest in foreign real estate.
How to Obtain Residency in Colombia
Colombia offers relatively easy routes to residency in terms of visas available. With few bumps in the road, thanks to low-level bureaucracy, your paths to a permanent resident visa and citizenship are relatively straightforward.

The Migrant Visa
Also known as the Type M visa, this is one of the most famous Colombian visas for expats. It targets foreigners who intend to settle in Colombia. There are different types of migrant visas.
These visas are all valid for up to three years. You must not be absent for more than 180 consecutive days within every 365 days from the date the permit is issued.
Benefits of this renewable three-year visa center on the fact you can qualify for a permanent resident visa after holding it for five years. Also, you can include a spouse, children up to 25 years old, or dependents who are mentally or physically disabled.
Partner Or Owner M Visa
These are the required documents you need to apply for this business visa:
Application letter including the company name, address and Tax Identification Number (NIT), the main activity of the company, and the number of direct jobs it generates
Bank statements for the three months before the visa application
Social security contributions.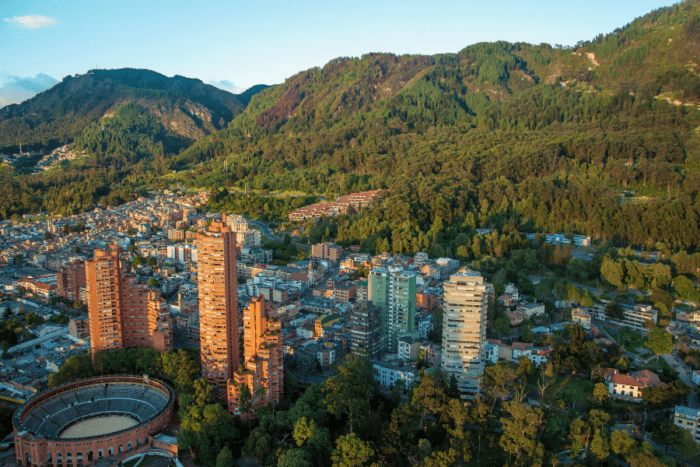 Independent Professional M Visa
Present the following documents as part of the application process for this entrepreneurial visa:
A letter outlining the occupation or activity that you intend to perform in Colombia
Professional card, license, or permit granted by the corresponding professional association or council
Bank details of an account that contains the date of opening, average balance, and monthly movement for the last six months, and average monthly income equal to or greater than the Colombian minimum wage
Health insurance with the policy covering you up until the time you leave Colombia
Relevant professional documents or certificates.
Pensioner M Visa
The required documents for this migrant visa targeting nationals of other countries with monthly income from a state pension or private pension fund are:
Proof that pension matches or exceeds the minimum wage in Colombia issued by a competent entity duly apostilled and translated; or by the diplomatic or consular mission of the country where you obtained the pension
Apostilled certificate of judicial, criminal, or police record issued by the authority of the country where you have stayed during the last three years with Spanish translation
Medical certificate
Health insurance policy covering you for your stay in Colombia.
International Promotion M Visa
Your profile must meet the priorities required by Colombia in its public and private internationalization plans. This visa is also for professionals in areas pre-established by the Directorate of Immigration, Consular Affairs, and Citizen Services, contributing to adopting and adapting technologies that strengthen the country's competitiveness. The required documents are:
Postgraduate certificate apostilled or legalized and translated
Supporting letter from the University, research center, or company in Colombia
Contract with the academic institution, entity, or company
Health insurance policy to cover you during your stay in Colombia.
Investor M Visa
This migrant visa is awarded to you if you make a direct investment in Colombia or acquire real estate in the country and maintain said investment or acquisition for the length of your Colombian stay. You are required to provide the following:
In the case of direct investment, proof from the Exchange Information System of the Bank of the Republic of Colombia that this amount is more significant than the legal monthly minimum wage in the country
In the case of investment in real estate, a Certificate of Tradition and Freedom of the property whose domain ownership is exclusively in your name
Bank statements from the last three months before the visa application showing you have the economic solvency to remain in the country
Health insurance policy providing coverage for your stay in Colombia.
The Resident Visa
AKA Type R visa, this is available by applying online through the official website of the Ministerio de Relaciones Exteriores (Ministry of Foreign Affairs). If you wish to settle permanently in Colombia, this visa is for you.
This visa grants an open work permit and allows you to carry out any lawful activity in Colombia.
Renewable every five years, authorities will terminate this visa if you are absent from Colombia for two consecutive years.
The Type R visa is available to applicants who have held a Type M visa for five years. Migración Colombia offices offer a fast track to Andean, Mercosur, and stateless migrants that sees permanent residence possible after two years.
A less exclusive route is the investment visa one. Here, you must purchase real estate worth at least 650 times the Colombian minimum wage or make equivalent financial contributions to a Colombian company. There are two stages to the application process.
Open a brokerage account
You can use the account for the property purchase required for residency. The documents needed are the following:
Your last three bank statements of the bank account from where you plan to transfer the funds
Latest available income tax declaration
Personal presentation letter explaining who you are, what you have studied, which company/companies you have worked for, and what your intentions and plans in Colombia are
Certificate of origin of funds:
[If an employee] a certificate issued by your employer
[If independent] a certificate issued by your CPA
[If retired] a pension certificate
Or any other document that can certify the origin of your funds (inheritance, sale of real estate property, etc.).
Visa Online Application
Obtain residency by filling in the Ministry of Foreign Affairs form and including the following:
Scanned copy of the first page of your current passport where your personal data is displayed
Photocopy of the page of your passport with the last stamp of entry or departure of Colombia
If you've had a previous Colombian visa, a scanned copy of this visa
Certificate of investment issued from National Bank
Passport-style photo with a white background, 3cm x 4cm, and a maximum size of 300kb jpg file.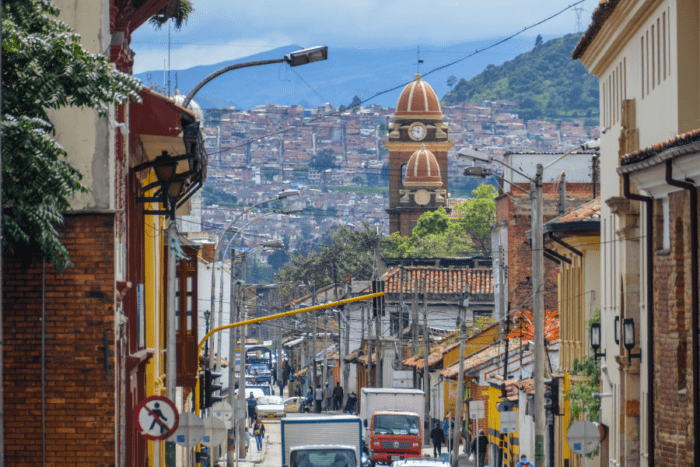 Acquiring Colombian Citizenship
We rate Colombia as one of the best countries to live in, incorporate, and be a citizen.
Columbia allows dual citizenship. There are two ways to become a Colombian citizen.
Colombian Nationality By Birth
You are considered a Colombian national by birth, according to article 96 of the Colombian Constitution, which recognizes the jus soli or right of the soil policy, if you:
Were born in Colombia, with one of two conditions: that your father or mother have been Colombian nationals or that, being children of foreigners, one of your parents was domiciled in the Republic at the time of birth
Are a child born of a Colombian father or mother in a foreign land and then domiciled in Colombian territory or registered in a Colombian Consulate.
Colombian Nationality By Adoption
Colombian citizenship is possible without a Colombian parent or birth certificate. You can get a Colombian ID, as in a passport which allows you to enter 80 countries visa-free, by obtaining a Nature Certificate or Registration Resolution. Becoming a Colombian citizen is possible after five years of permanent residence.
To receive a passport and Colombian nationality, you must demonstrate knowledge of Colombian history, geography, and the constitution and complete a Spanish oral test. If you already have Latin American citizenship, you can obtain Colombian citizenship after one year (St. Lucia and other Caribbean CBI programs do not qualify you for this shortcut to Colombian nationality).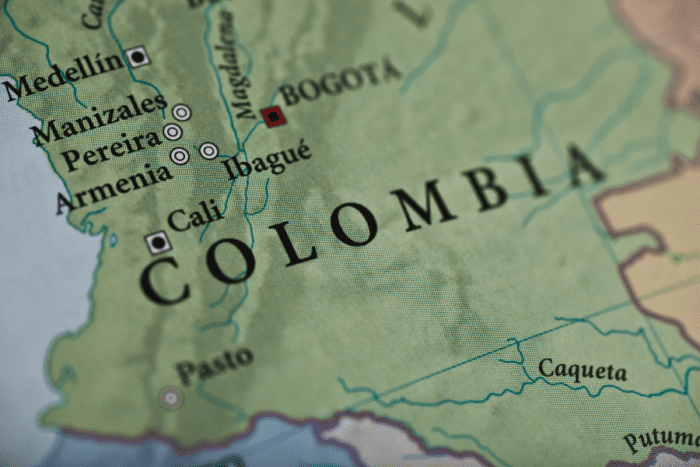 Regarding visas and citizenship, you can be as hands-on or hands-off as you like. You can hire a visa agency to deal with your application or visit Bogotá's Ministry of Foreign Affairs in person. For a more complete service than a visa agency, get in touch to discuss your options.