In this article, we'll go over the Andorran residence permit options available to you if you're interested in acquiring residency in Andorra.
Can a foreigner live in Andorra? How hard is it to immigrate to Andorra? How do I get passive residency in Andorra? This overview will address all these issues and provide more insights to help determine whether it suits your needs.
At Nomad Capitalist we help people to "go where they're treated best". This means we gather data on all the world's jurisdictions to help you make the right choice. If you're interested in obtaining a second residence in a European-based, tax-efficient jurisdiction, save yourself the time and effort and talk to the experts instead.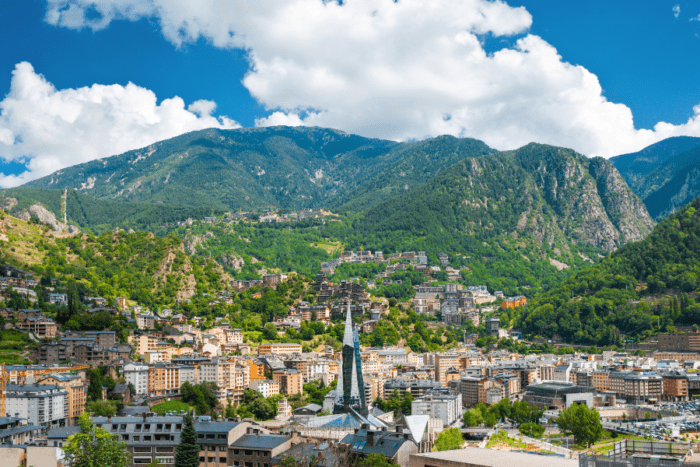 Andorra – Country Overview
Andorra is a small principality in the Pyrenees mountains bordering Spain and France. It's official language is Catalan (as you may hear spoken on the streets in Barcelona) and, although not a member of the ECB, it does use the euro as currency.
Is Andorra in the EU?
One of Europe's smallest states, the co-principality of Andorra, is independent. It isn't an EU member state, as Andorran territory falls outside the EU Schengen zone. However, you don't require a visa to enter. Visitors can get in with a passport or European Union national identity card.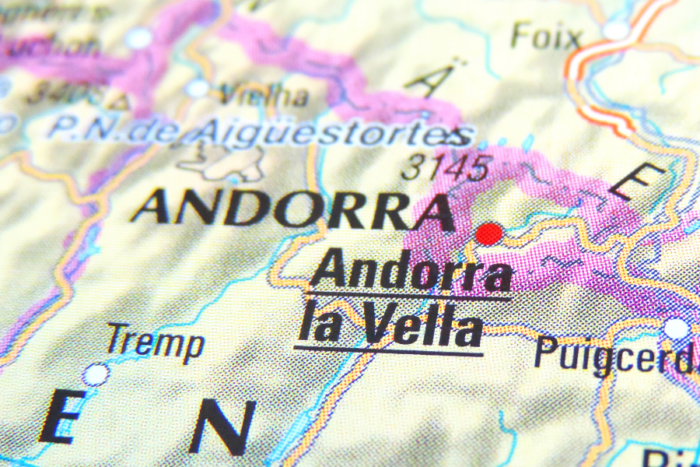 What are the Benefits of Andorra Residence?
Before getting into the nuts and bolts of acquiring an Andorran residence permit, let's examine the pluses. What will you get out of Andorra residency? What are the benefits of active or passive residency?
Andorra Residency Is Generally Straightforward
Obtaining residency in Andorra is a relatively straightforward affair. It depends on the type of residence permit you are applying for. However, overall, the Andorran government is responsive to residency applications. Living in Andorra could go from a dream of a new life abroad to a reality within a couple of months.
Minimal Physical Presence Requirements
Passive residence suits new residents looking for a residence in Europe with a minimal physical presence. You will be required to live in Andorra for 90 days a year at least.
Residency in Andorra Won't Break the Bank
Andorra residency is ideal for international business owners looking for a residence with minimal investments. We are talking about obtaining resident status for a minimum investment of less than €100,000.
A Resident Permit Allows You to Reap the Benefits of a Favorable Tax Regime
Andorra is not a tax haven. But it is a tax-friendly jurisdiction. There are no capital gains, inheritance, or sales taxes. This makes it the ideal base for an international business. Where tax residents pay personal income tax on their global profits, non-residents are taxed on their income sourced from Andorra.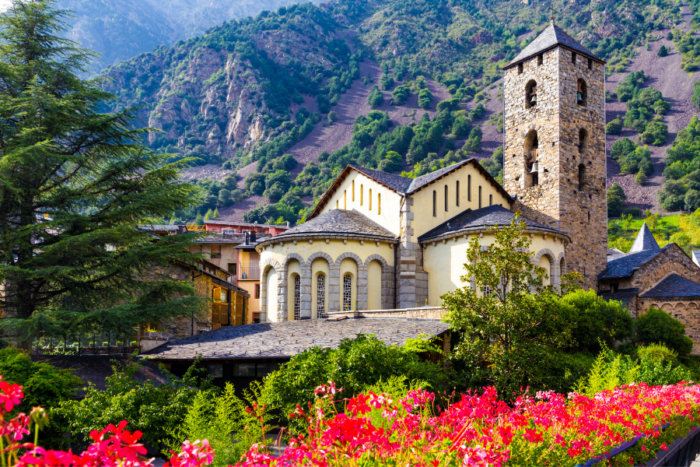 What Types Of Andorra Residence Are There?
There are 13 active and passive residency permits in Andorra. They are labeled A to M. Officially, they are known as immigration authorizations.
Category A Immigration Authorization
This residence permit authorizes you to reside and work in Andorra. You can apply for this active residency if you:
Accept the quota established by regulation
Provide an indefinite employment contract with a company legally established in Andorra
Show evidence that you intend to take up effective and permanent residency in the country.
This permit is valid for one year and renewable three times for periods of two years.
After seven years, successive renewals are granted for periods of ten years, except for nationals of states that have signed and ratified an agreement with the Principality of Andorra.
You will need to provide the following documents:
Completed application form
Original and photocopy of your valid passport or original and photocopy of your valid national identity document if you're a national of EEA and EU member states
Certificate of criminal records from your country of origin as well as countries of residence
Affidavit relating to criminal records.
A color photograph (35 x 45 mm) taken recently, within less than six months before the application
Accreditation document of the accommodation, be it a copy of the rental contract, a copy of the property title, or another certificate that accredits the accommodation
If single, an official certificate or signed affidavit
If married, an official marriage certificate
If separated, a photocopy and the original of the judgment of separation
If divorced, a photocopy and original of the divorce decree
If a widower, a photocopy and original of your spouse's death certificate
In the case of a stable partnership, an official certificate issued by the Andorran Civil Registry
Curriculum vitae with original and photocopy of diplomas or other documents certifying your professional qualifications
Medical review information and medical test consent
Salary details
Employment contract
Points total from your CASS if you have previously worked in Andorra.
All official documents from foreign states' authorities must carry the Hague Convention's stamp or be duly legalized.
You must register with the commune of the parish where you reside within three months from the date of receiving the immigration authorization and confirm this registration within the same period.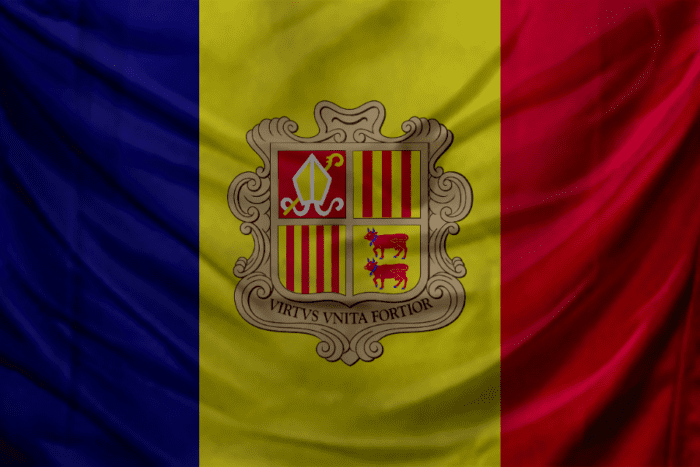 Category B Immigration Authorization
This active residency permit authorizes the holder to reside in the Principality of Andorra with a related person of Andorran nationality or with the main applicant of a residence and work authorization.
You are eligible for this family reunion permit if you are family members such as:
The spouse or the member of the stable partnership
A minor child of the holder
An adult child of the holder
A dependent who is at least 65 years old or retired.
The maximum validity of this permit is for ten years when the reunion is with a person of Andorran nationality. When the reunion is with the holder of a residence and work authorization, it is given for an initial duration of one year, renewable three times for periods of two years.
After seven years, successive renewals are granted for periods of ten years, except for nationals of states that have signed and ratified an agreement with the Principality of Andorra.
The required documents are the same for Category A, but you will also need to supply the following:
Healthcare coverage for 100% of any medical or health expenses of the person who wants to be reunited, with an affidavit to renew
A birth certificate of any children
Documents certifying financial means equivalent to 100% of Andorra's minimum wage, such as the last three payslips and the CASS points tally if a wage earner or with a bank certificate of solvency and a statement.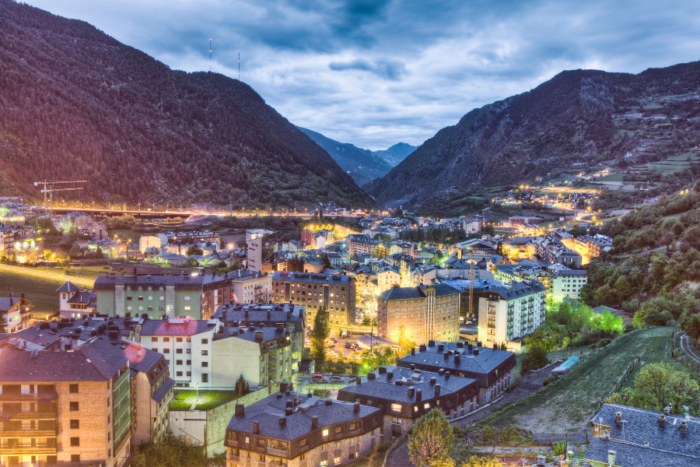 Category C Immigration Authorization
This allows you to work in Andorra but reside outside the territory.
Category D Immigration Authorization
This non-employment passive residency permit accepts applicants if you are looking for:
A residence without lucrative activity
A residence as a professional with international exposure
Residence for reasons of scientific, cultural, and sporting interest.
The usual documents are required for this passive residency, and you will need to take a medical examination along with the following:
Documented proof that you own or rent real estate that meets the minimum conditions of habitability required or that you have initiated the procedures to acquire real estate under the same conditions, which must be concluded within the deadline of one year from the submission of the residence application
Commitment to establish effective residence in Andorra for a minimum of 90 days per calendar year which will mean you won't become a tax resident in the country
Private health insurance
Proof of an annual income greater than 300% of the current minimum annual salary in Andorra, adding 100% of this indicator for each of the dependents
Registration in an Andorran municipality
For children under 16, vaccination book and medical certificate.
You must register with the commune of the parish in which you reside within a maximum period of one month from the date of granting the immigration authorization and prove this registration within the same period.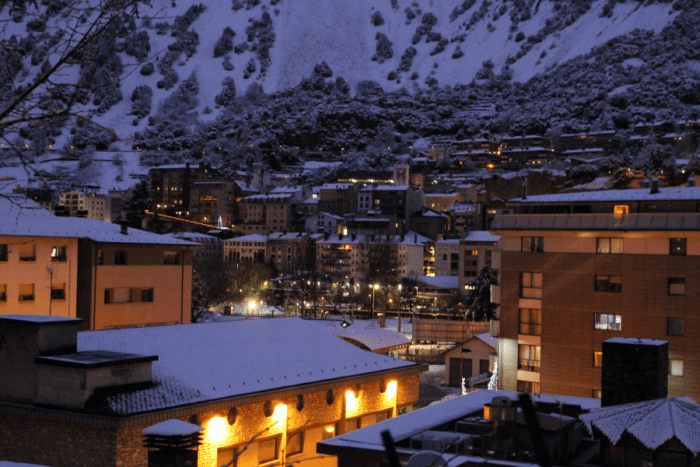 Category E Immigration Authorization
The Andorra immigration department created this permit for active residents employed in the country's educational centers.
Category F Immigration Authorization
This Andorra residency targets those planning to relocate to Andorra for studies, high-level sports training purposes, or for scientific research for the duration of the activity.
Category G Immigration Authorization
With this permit, you enter the Andorra tax system temporarily while employed in the country on a seasonal contract.
Category H Immigration Authorization
This is another short-term permit for foreign professionals employed on a contract in Andorra for a maximum of 30 days a year.
Category I Immigration Authorization
This is effectively a non-Andorra residency as it authorizes you to work abroad for a company legally established in Andorra and also to reside abroad during the entire authorization period.
Category J Immigration Authorization
This is a residency card for self-employment applicants with their own company. As well as the usual documents, you need to provide the following to qualify for this:
Foreign investment authorization
A business plan
Proof, within a maximum period of three months from the date of entry of the immigration authorization application, that you have completed an Andorra company formation
A deposit for the unpaid amount of €15,000 to the Andorran Financial Authority (AFA).
Category K Immigration Authorization
This is simply a duplicate of an immigration authorization. Anyone in possession of a valid immigration authorization can request a duplicate in the following cases:
In case of loss or theft of the authorization
In case of deterioration of the authorization
In case of a change of address
In case of a change of names
In case of change of company.
You will need to request the following documentation to request a duplicate:
Request for duplicate or modification of immigration authorization data.
Photocopy of passport or national identity document.
Recent photograph if it has been more than a year since the last procedure carried out at the Immigration Service
Certificate from the Andorran Police Service
CASS points tally
Photocopy of the rental contract or property deed.
Category L Immigration Authorization
This is merely a certificate that proves that you hold a residence permit.
Category M Immigration Authorization
This provides for a definitive leave of Andorra.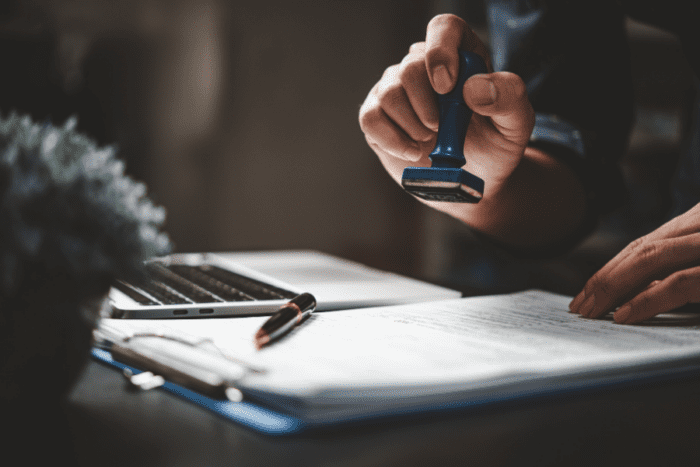 Go Where You're Treated Best
If you are looking to obtain citizenship, there are quicker routes via an investment program in another country. Becoming an Andorran national takes 20 years, although if you bring up children in the country, that time will be halved.
Those who undergo compulsory education qualify for citizenship in 10 years. So, a family member may thank you.
At Nomad Capitalist, we create bespoke strategies using our proprietary data and years of experience. You can keep more of your own money, accumulate wealth faster, and be protected from whatever happens with a bespoke Action Plan full of legally-compliant tax advantages.