This article is part of our series on Tax Residency for Australian citizens. It was written by an independent contributor and does not necessarily represent the opinions of Nomad Capitalist. It should not be construed as legal or tax advice, for which you should consult a professional.
I learned the hard way.
After spending several years working on the oil platforms in the Gulf of Tonkin, I had saved enough to purchase a new home in Sydney. It had been a sacrifice for the family but it had paid off with a home owned free and clear; at least for a few months.
After signing up for the offshore job, I visited an accountant to find out how my new job would affect my net income. After doing some research, the accountant got back to me and told me that I had to have an offshore residence and I couldn't be in Australia for more than 180 days per year.
No problem.
About six months after returning to Australia and starting a new job, I got a letter from the ATO. It said I was to come in and review my offshore earnings. No problem. I felt confident that we had played by the rules.
Wrong.
As it turned out, I had maintained my permanent address as my family stayed in our home while I returned home to visit when I could. You see, the ATO said that because I still owned a home in Australia and my family stayed in Australia while I was overseas, we did not establish a "real life" outside of Australia.
The rules clearly stated that I could not be considered a non-resident if I had an Australian residence owned and occupied by me or my family. The penalty and back taxes nearly put us into bankruptcy.
We sold our new home and the ATO reached an agreement with me where I needed to pay about 35% of my wages from my new job until the back taxes owed on my foreign income was paid off.
Learn from my mistakes
I thought by going to an accountant, he would know the rules and I would be in compliance.
Instead, I should have found a Tax Attorney who specialized in non-residency law.
I failed to seek out a Tax Attorney specialized in the subject to defend me when I first received the ATO letter of notice.
I was naïve to think the law would be that simple and logical. I mean either you earn your money offshore or you don't. But alas, my and the accountant's ignorance of the law cost me dearly.
Yes, I thought about suing the accountant. However, he had indeed quoted the law to me – but without the knowledge of those details that could make the difference between compliance and just near compliance.
Here are the ways to make sure you don't get "the letter" and can keep your hard earned tax free offshore income.
What is Australian Tax Residence?
If you do own a home or apartment, you need to rent it out, or at least have it on the market to rent. Some folks leave their residence vacant until they return. This action can have negative consequences as it sends the message that you really plan to return to Australia and your offshore job is just a temporary situation.
Also, it is very important to establish a permanent address in the offshore location. You will need a lease or proof that your offshore employer is providing lodging. And most importantly, you will need to demonstrate you actually live at that address.
So, before you plan to take on an offshore opportunity, it is highly advisable to seek out competent legal counsel to make sure you will be in compliance. And remember, don't trust what people tell you as the non-resident tax status law is constantly challenged by the ATO.
Domicile in Australia
The ATO looks for normal commercial ties with Australia. Things like keeping your active bank account in Australia, using your Australian credit cards, keeping memberships in Australian clubs, and any other indications that you still have a life in Australia.
In my opinion, this should be avoided.
You should make it clear that you are leaving Australia for good and migrating you and your family to the offshore location. Both problems with residence and domicile are the most common areas that are left to interpretation by the Australian Tax Office.
Physical Presence in Australia
The third requirement for non-resident status requires not being physically in Australia for more than 183 days per year. Moreover, even a couple of hours into a new day is counted as one full day. Going by past rulings, the ATO can trigger an audit if visits to Australia are even close to 183 days (it does not need to be consecutive days). Also, it is a good idea to not continually visit Australia when on vacations from the offshore residence.
These four requirements appears to be straight-forward, but don't be fooled. The devil can be in the details. Indeed, the increase of ATO audits triggered by those seeking offshore income tax exemptions has provoked many decisions that have added levels of complexity to the rules.
If done properly and according to the latest laws and decisions, the tax savings from sheltering offshore income from Australian income tax can be significant. Therefore, it makes all the sense in the world to do the extreme due diligence.
Indeed, once offshore, it should also be obvious that you need to keep current on the changes to the non-resident status rules and how they may affect your status.
By the way, don't forget to always fill out your Australian Income Tax forms each year you are overseas, and don't do what some have done: put their Australian home address as their permanent address. Use your offshore address.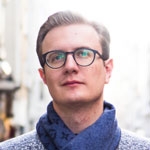 Latest posts by Andrew Henderson
(see all)
Last updated: Dec 27, 2019 at 10:47PM