In this article, we look at Mauritius Residence, the different types of permits available to foreign nationals, and the steps involved in obtaining a permanent residence permit in Mauritius.
Mauritius offers a special hybrid residence and work permit known as an occupation permit. There are three categories of permits; one for professional workers, one for self-employed workers, and a final permit specifically aimed at investors.
So whether you are a retired non-citizen looking to enjoy an easy life in Mauritius, or an eager entrepreneur looking to invest, we will cover the options available and help you decide which one suits you best.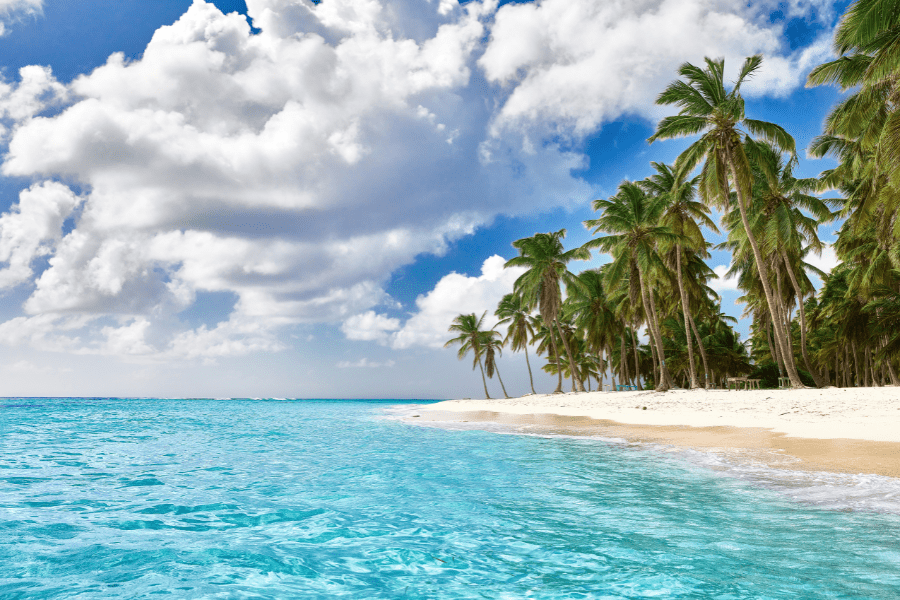 Mauritius Overview
Mauritius is a nation of islands in the Indian Ocean, located 500 miles (800 km) east of Madagascar, near Africa's southeast coast.
Mauritius offers a unique blend of cultures with a diverse population of approximately 1.3 million people. The largest city is the capital, Port Louis. The national currency is the Mauritian rupee.
The nation gained its independence from Britain in 1968. Prior to being a British colony, Mauritius was also under both French and Dutch control. The country's colonial legacy is reflected in the fact that the country uses both English and French as its official languages, though a majority of the population speaks a dialect known as Mauritian Creole.
While agriculture, fisheries, and marine resources have always been a vital part of the country's economy, tourism also makes up a considerable chunk of the country's GDP. The country's warm, dry climate, lush vegetation, and crystal blue waters have proven particularly inviting to visitors. This is especially true of those from the northern hemisphere looking to escape south for the cold winter months. Similarly, the tropical surroundings and laid-back atmosphere make Mauritius a popular destination for retirees.
In more recent years, the government has been keen to diversify business activity further from its reliance on tourism and agriculture and has successfully expanded the country's financial and industrial base.
The result was to make Mauritius more of a services sector-based economy that can attract investors as well as retirees and tourists. And to better facilitate this, the government of Mauritius created occupation permits, special residence permits designed to attract professional talent and investment.
And while it's fair to say that Mauritius might not always be at the top of people's lists, it nonetheless offers low taxes, warm temperatures, and an investment-friendly government.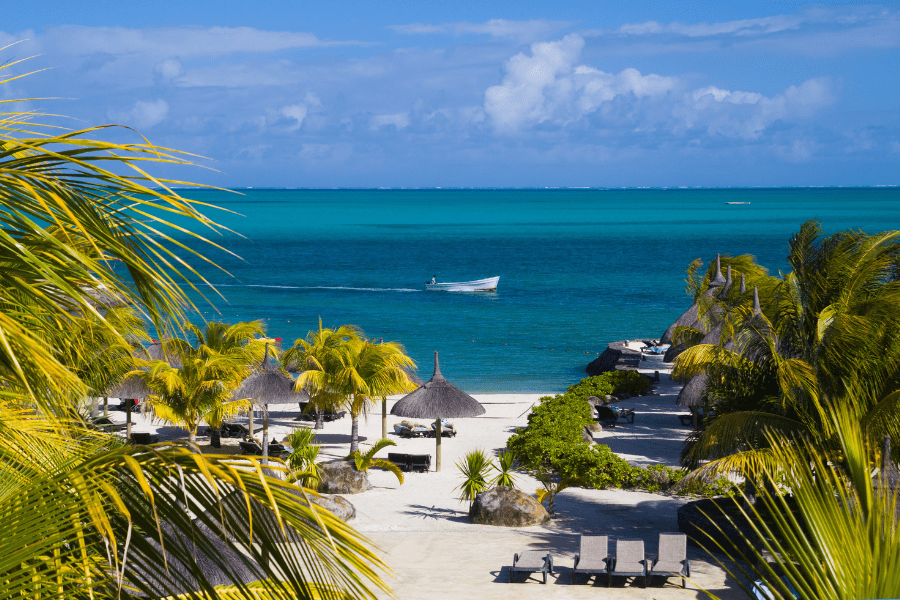 Residence by Real Estate Schemes
Mauritius has renewed its special residence through real estate investment schemes, including their Integrated Resort Scheme (IRS) and the Real Estate Scheme (RES).
Originally the minimum amount to invest was $500,000, however this has since been reduced to a minimum investment of $375,000.
With this option you can apply for citizenship after seven years of permanent residence, or if you hail from a Commonwealth country, like the UK, Canada or Australia, for example, you're eligible to apply after just five years.
If that's still not fast enough, you can apply for fast-track citizenship with a minimum investment of $500,000, though physical presence requirements are more strict in this case.
Mauritian citizenship provides you with a solid passport granting you visa-free access to most of Europe, the UK, Russia, China and various southern African countries, including South Africa. If you need visa-free access to the Americas, however, this is not the passport for but, since Mauritius allows dual citizenship, it can work well as a plan b passport.
Which real estate option you choose largely depends on what your specific needs are. Indeed you may decide to forego real estate altogether and go the company investment option route instead.
In this case it's much the same. Just instead of investing in real estate, you invest a minimum of $375,000 in one of the government-approved industries, such as construction, tourism or IT.
Whichever option you choose it's always a good idea to talk to someone who can help you weigh your options. And, as a Nomad Capitalist client, we won't try and sell you on just one jurisdiction, our goal is to find the best solution for your precise needs.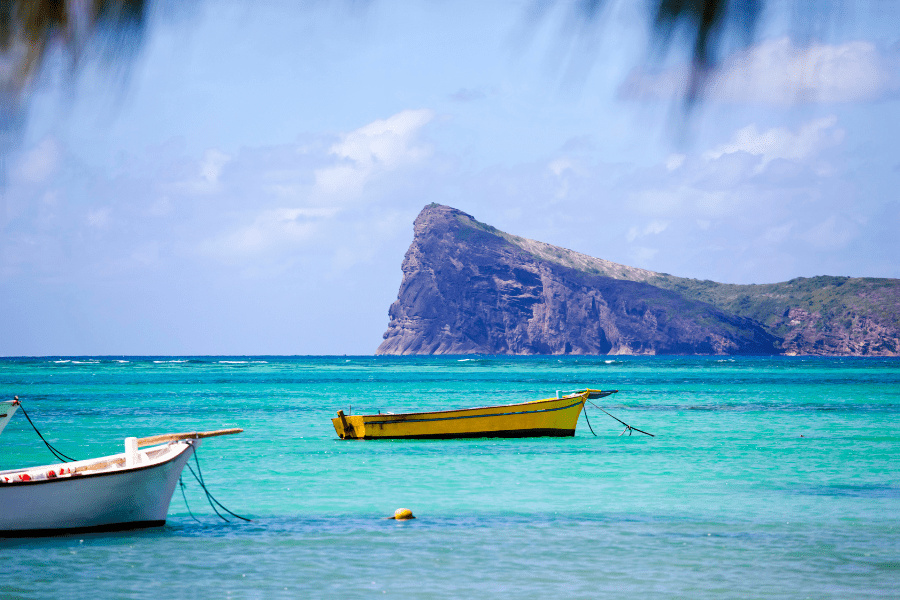 Investor Residence Permit
Gaining Mauritius Residence by investment is a reasonably straightforward prospect for foreign nationals looking to apply for a residence permit, without forking out the full $375,000 required by the citizenship by investment route.
Originally the minimum initial investment amount was $100,000, though this has since been halved to just $50,000.
Once you have invested that amount your required to demonstrate growing profitability, allowing you to enjoy residence for ten years.
R&D Investor Permit
The government also offers a special R&D investor residence permit, called an Innovator Occupation Permit, which will remove minimum investment and earnings requirements if your business activities are within one of the qualifying sectors and meet the overall criteria.
This costs $40,000, rather than the standard $50,000 but also stipulates a 20% minimum R&D investment component, meaning that you will be spending this money on research and development in the country. You also need to get approval from the Economic Development Board.
Potential industries for investment include renewable energy and green energy products, health sciences, and pharmaceutical manufacturing.
If you are unsure if your proposed business is a qualifying activity, you can contact the Economic Development Board to request more information.
Self-Employed Residence Permit
The Self-Employed Residence Permit is aimed more towards entrepreneurs looking to establish a business in Mauritius. To be eligible, you must generate a total of MUR 2.4 million (just over $53k at current rates) over three years.
To get started, you need to open a bank account in Mauritius and make an initial investment of $35,000 USD, or the equivalent value in another freely convertible foreign currency.
After this initial transfer of USD, you will then need to demonstrate business activity.
For the first two years, the business must generate an annual income of over MUR 600,000 ($13.2k at current rates) and MUR 1,200,000 (approx. $67k) in its third year.
Provided they meet the income threshold, this can be an ideal option for digital nomads looking to take it easy and enjoy island life for a while.
Professional Residence Permit
This permit is for employees working for companies located in Mauritius. It generally requires a minimum salary of $1,400, though that limit is halved for IT workers.
Retiree Residence Permit
Before looking at the three different types of occupation permits, let's first look at the retiree residence permit option, which is by far the easiest type of Mauritius residence permit to obtain.
A retired non-citizen can apply for a Retirement Residence Permit in Mauritius provided they are aged 50 years or older and meet the specific income criteria.
This means either they can guarantee a minimum deposit of $1,500 monthly into a Mauritian bank, or they can provide proof of an annual income derived from abroad for a minimum of $18,000.
Applying for an Occupation Permit
The first step is to obtain a temporary residence permit, which is valid for one year. After one year, you can then renew it for another year. You can also apply for a residence permit for your spouse and/or dependents.
Non-citizens can apply for a permanent residence permit if they meet specific criteria. First, they will need to have been resident for three years. And they can prove a basic monthly income of at least MUR 150,000 in the three years before applying. (At current rates, that comes to approximately $3,305 USD.)
With this type of permit, you may permanently reside in Mauritius as a retiree, a worker, or a business owner. However, as a worker, you will need to get a special type of hybrid residence/work permit known as an Occupation Permit.
Originally, Occupation Permit holders had to renew every three years. However, the occupational permit duration has since been expanded to ten years.
There are currently three types of Occupation Permit types;
Professional Occupation Permits
Self-Employed Occupation Permits
Investor Occupation Permits
The latter investor option is the one we recommend as it is generally the most applicable to our clients and affords you the most flexibility.
Therefore, for the purposes of this article, the items listed in the checklist below are for the Investor occupation permit, though many of the items listed are common to all three types.
Occupation Permit Application – Required Documents
The following items are required for an Investor permit:
Your passport
Your birth certificate (acceptable in English or French)
A marriage and/or divorce certificate where relevant (again acceptable in either English or French)
Four identical color passport photos (4.5 x 3.5cm) dated no more than six months.
Medical certificate and reports (less than six months old)
Copy of your current residence permit (where applicable)
Processing fee (made payable to the Government of Mauritius)
Evidence of funds, which have been transferred into a Mauritian bank account.
Your full business plan
Certificate of Incorporation
Business Registration Card
Company structure information (shareholders, directors)
Licenses or letters of approval from relevant authorities if the proposed business is in a regulated industry.
A signed undertaking
The first eight items are common to all applications, and you should also ensure you have copies of documents (i.e., passports, birth certificates, etc.) for your spouse or any other dependents you wish to apply for.
Occupation Permit Application Process
Your initial application can be made online, so once you have all the documents prepared and ready, you can upload them via the website.
Once your submission is complete, you will get an automatic confirmation via email, your submission will then be reviewed, and you may also be contacted to provide additional information or documentation.
The next step is an appointment with the Occupation Permit Unit. Their offices are located on the fourth floor of Sterling House, on Lislet Geoffroy Street, Port Louis.
You will need to bring all your original documents with you (plus those for your spouse/dependents), which will need to be verified by both the Passport and Immigration Office (PIO) and by the Board of Investment, who will issue you with a receipt.
Your application then needs final approval by the Joint Committee and by the Prime Minister's Office. After which point, you will get a receipt to show that you have been registered with the Board of Investment.
After a few days, you will need to make an appointment to collect your new Occupation Permit from the PIO. You will need to bring your passport and the receipt from the Board of Investment as proof before being issued the permit.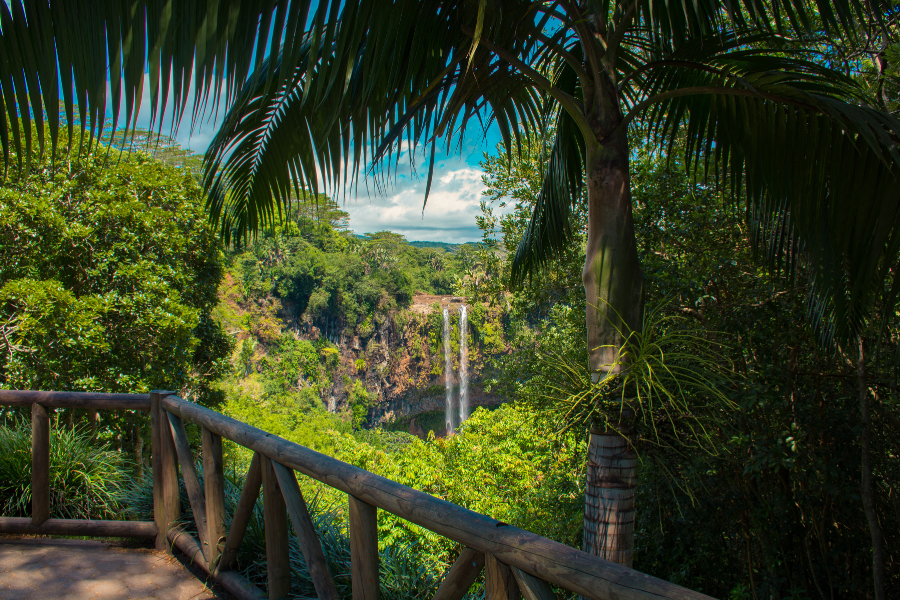 FAQs
How do I become a tax resident in Mauritius?
You automatically become a tax resident in Mauritius if you are present in the country for more than 183 days. Be aware, however, that your residency status and tax residence status are two separate things.
Your residency status refers to your rights to stay in the country, while your tax residence simply means you are obliged to pay taxes there. If you are working and earning an income from within Mauritius, you will be liable to pay income tax on that income.
How can I get permanent residency in Mauritius?
The main ways to get permanent residency in Mauritius are to move there as a retired non-citizen or to secure an occupational work permit to live and work.
Occupational permits are hybrid work and residency permits. There are three types available; permits for professional workers in the Mauritanian services sector, permits for self-employed individuals (e.g. freelancers), and permits for investors.
Professionals must have a minimum monthly basic salary of MUR 60,000 over three years, with the exception of IT and BPO industry workers, where the basic monthly salary requirement is half that, at MUR 30,000.
A non-citizen engaged in self-employment can also apply but must generate a total of MUR 2.4 million over a period of three years.
As an investor, you can open a company with an initial transfer of USD of at least $100,000 (or a corresponding value in another freely convertible foreign currency). After this initial transfer, you will receive a temporary residency permit valid for three years. To renew, you must generate a business income of at least $70,000. After six years, you will be granted a permanent residency permit.
Finally, a retired non-citizen can apply for residence if they can deposit a minimum monthly income of $1,500 or an annual income of $18,000 into a local bank. This option is only available for those over the age of 50.
Is it easy to get Mauritius citizenship?
No. Mauritian citizenship is difficult to obtain and the government currently discourages people from applying. At present, the country has no naturalization program.