Dateline: Kuala Lumpur, Malaysia
The world has been gripped by fear over the coronavirus, which has come out of nowhere to become the largest news story of 2020.
So far, some 90,000 people have been diagnosed with the virus, and about 4% of those people have died. Even in countries where a mere handful of cases have been diagnosed, the media has created a sense of panic, people have become scared, and many businesses have suffered a decline in business.
In this article, I want to briefly outline my thoughts about the coronavirus, also called COVID-19, as well as give you some practical strategies you can use during these panicky times.
While I would never want to suggest one "take advantage" of the suffering of others – even a small group – it is often difficult times when entrepreneurs and investors make their best decisions, and I believe this is no exception.
My Philosophy on the Coronavirus Panic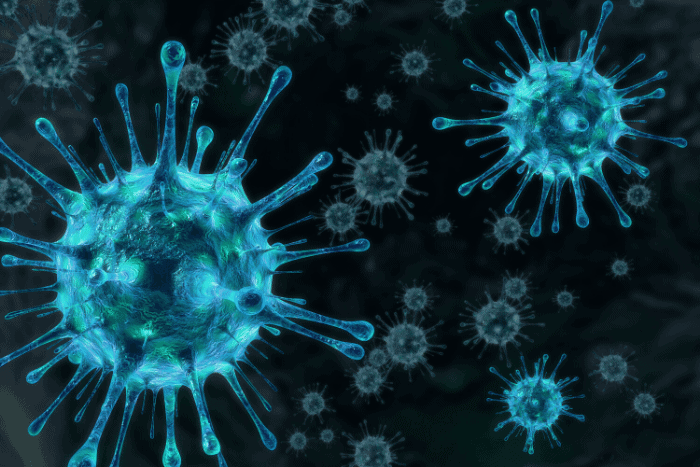 I am not a public health expert, and some of the warnings about the coronavirus seem scary. Bill Gates posited that this could be a "once in a century pandemic".
That said, this century has also seen panic over the West Nile Virus, SARS, the bird flu, the swine flu, the Zika virus, and ebola. One African news source I follow just reported this week that the final ebola patient was released from the hospital, years after the panic died down.
My belief is that scares like this should be a reminder to take precautions we ought to be taking anyway. However, I continue to live in Asia and have substantial travel lined up for the next three months.
Our motto of "Go where you're treated best" is scary to most people because it involves doing things most people aren't willing to do. Things like starting a business and being successful are rare enough, but taking that success and investing in Cambodia or banking in Singapore are even rarer, and that scares people.
While some precautions are needed during the outbreak, most people will simply use the coronavirus as the latest. excuse to not go where they're treated best, the same way they find excuses for most other things in their life.
Our brand stands for taking bold action that most people won't take by doing things out of the ordinary.
So, exactly how can you go where you're treated best during this time? I've assembled my thoughts for each of the topics we talk about, from finances to citizenship to investments.
1. Banking
The banking world won't be disturbed as much as other businesses. Good banks will experience some hiccups, such as the banks who have found possible cases of infection within their ranks and decided to evacuate the building or have staff work from home during the scare.
However, the coronavirus should be a reminder that no one institution and no one country is perfectly safe. Having multiple bank accounts around the world isn't just legal; it's a sane diversification strategy that protects you from whatever real or perceived panic happens in just one country.
And as the Federal Reserve slashes interest rates, you may want to move part of your savings to a high-interest bank account. I recently opened a 5.25%, eighteen-month term deposit in Armenia, in a bank with better liquidity stats than most US banks.
2. Business
Do you know the safest, easiest way to boost your business profits? Reduce your tax bill. At a time when business owners are concerned about falling revenues due to the coronavirus scare, saving money is a priority.
For years, I've talked about how many entrepreneurs focus on all sorts of tactics, from A/B split testing to raising prices, to maximize profits. And those are important things to do… but they're not guaranteed. It costs a lot more to hire Nomad Capitalist to help you now than it did back in 2015, but I always get a little nervous when we have raised prices because there is no guarantee people will pay the new price.
Moving your business offshore does not have such risks. If you follow the law and set things up properly, you won't have to guess if you'll save money.
The process of forming an offshore company can usually be done remotely. You may prefer to travel to open the best bank account possible, but my team has recently vetted a few good banks that allow remote account opening. These banks could, at the very least, be used as a stop-gap until you're ready to travel.
3. Citizenship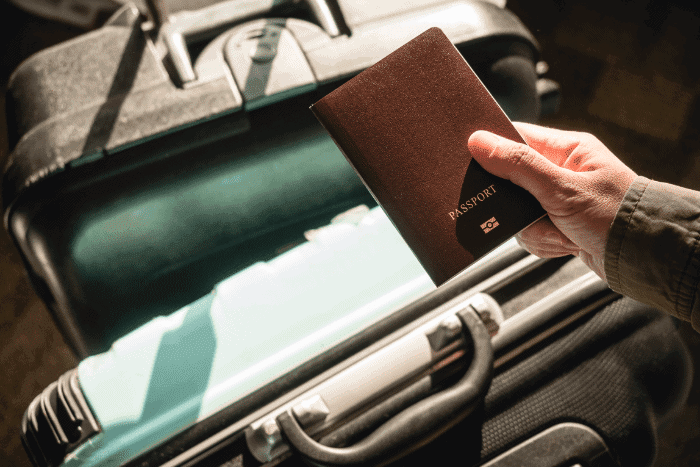 Having a second citizenship could come in handy in a time like this. While it's true that anyone who has visited Mainland China is deemed a threat even when returning to their own country, some countries are taking the added step of cracking down on citizens.
I have a friend whose husband is Iranian and he is having an even harder time than usual getting visas to travel as a result of Iran's exposure to coronavirus. Having a second passport – preferably one that is diversified from your current citizenship – is a good way to expand your options in terms of any crisis.
History shows that numerous groups would have benefited from a second passport to escape political, financial, or health risks. I just re-read the story about the several hundred European Jews who escaped Germany with Haitian citizenships purchased remotely. If the next virus outbreak is in your country, a second passport could come in handy.
4. Residence Overseas
Just as being a dual citizen gives you options in times of trouble, having a residence permit in another country (or residence permits in multiple countries) is a good hedge that protects your travel options and your freedom.
I arrived back in Malaysia on my long-term residence permit in late January and have done some travel throughout the region while here. While a second residence doesn't offer the same protections as citizenship in that any non-citizen can theoretically be turned away, it offers more benefits than traveling as a tourist.
As a global citizen, I thrive on options. And knowing I can stay in Malaysia for as long as I want without needing to "go home" is a great thing this time of year. I also plan to add several new residence permits to my "collection" this year, so that no matter where I find myself in the world during the next panic, I'll have a safe place to stay.
5. Living Overseas
There's no doubt that, had you been an expat in China, living overseas wouldn't seem like such a great idea right now. To add insult to injury, the US Embassy in China actually charged its own citizens to be evacuated.
However, most countries have been largely unaffected by the coronavirus. While the United States was an inevitable target because it's so international, the smaller countries we talk about have been largely untouched.
Montenegro, for example, has all of zero cases. Serbia has one. Ecuador and Brazil each have one. Nomad Capitalist is known for finding "off the radar" places that offer excellent but little known banking, passport, and investment opportunities. But these off the radar countries are also a good place to "hide out" in a virus like this. Let's face it: Montenegro just doesn't attract the international traffic that California does, and that can be a good thing in times like these.
I own apartments in cities all around the world, often accompanied by either a residence permit or citizenship in that country. Barring the occasional quarantine procedure or (more likely) temperature check upon arrival, that means I can go from home to home at a time like this in search of the best environment.
While I've been plenty comfortable being in Asia right now, I could get on a plane and head to Georgia, Colombia, Montenegro, or Turkey and have a place to stay. No need to deal with freaked out hotels or feel uncomfortable.
6. (Panic) Investments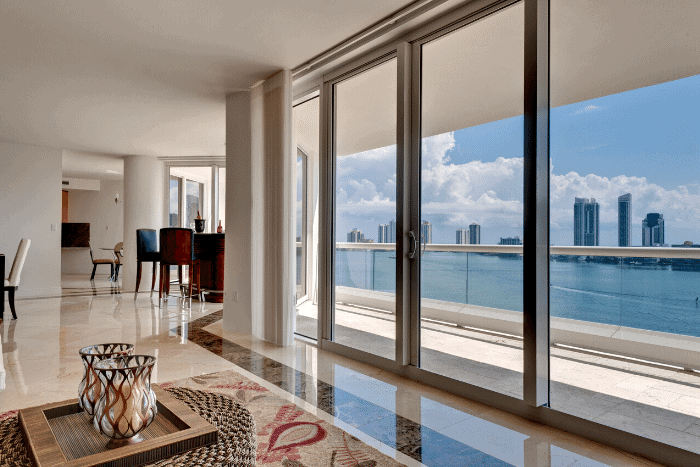 They say "buy when there's blood in the streets". Unfortunately, many people only say it.
To me, there isn't much blood in the streets right now, but many have certainly made this virus out to be a veritable bloodbath. And if that is indeed the case, then now is a good time to invest.
I recently topped up some stock investments that I felt were unfairly punished by panic selling; I expect to see gains in the near-term.
Here in Malaysia, real estate prices suddenly seem more flexible as mainland Chinese buyers are in short supply. My wife and I are currently negotiating for an apartment at prices about 10% lower than when we last left about nine months ago. I'm also eyeing a few city center properties in Istanbul at unheard of prices that are partially thanks to the general market there now, but also worsened by coronavirus fears.
Investing overseas can be a good way to take part in rising emerging markets, invest in a second home overseas, or even get a second residence or second passport out of the deal.
Turkey's citizenship by investment program was rumored to become more expensive this year on the logic that while 25,000 new citizens invested in the country last year, the Chinese investors had yet to even arrive. Now that mainland Chinese are out, I imagine the property developers who relied on would-be citizen investors to prop up their already bad market are more willing to deal.
What Coronavirus Means for Nomad Capitalists
My goal here was to communicate three simple points:
Nomad Capitalists should not live in needless fear or give in to panic;
The coronavirus should offer clues that encourage you to pursue offshore strategies to diversify yourself; and
Those strategies may be available at a discount now as everywhere else violates rule #1.
Surely, some will believe that I am being reckless by choosing to live my life and make long-term investments amidst this panic. To me, living in fear and acting like everyone else who is told what to think by their local news is the real issue.