This article looks at banking in Puerto Rico, the different banks available, how to set up an account, plus the benefits of doing so.
Choosing Puerto Rico as an offshore jurisdiction offers a range of benefits, including tax incentives, which make it well worth consideration.
Unsure as to what jurisdiction to choose? Looking for ways to legally reduce your taxes while gaining access to the best banking services? Save yourself all the guesswork and talk to the experts who the ins and outs of every banking jurisdiction in the world.
Benefits of Banking in Puerto Rico
Puerto Rico has not signed up to join the Common Reporting Standards and doesn't abide by the Automatic Information Exchange legislation. So, banks in Puerto Rico banks are not obligated to divulge details about account holders' personal information with their local tax authority, ensuring assets remain private and confidential.
Puerto Rican banks offer online banking services, meaning you can open an account remotely.
High Net Worth Individuals will appreciate a private bank account customized to their needs.
Banking in Puerto Rico brings tax incentives. If you are in the market for an offshore bank, that means you pay an income tax rate of just 4%; Puerto Rico is the island for you.
If you want to set up shop in Puerto Rico, you will be heartened to hear that the island has no dividends or capital gains tax.
There is a territorial corporate tax rate for foreign companies engaging in business in Puerto Rico, so you would only pay taxes on your Puerto Rican income.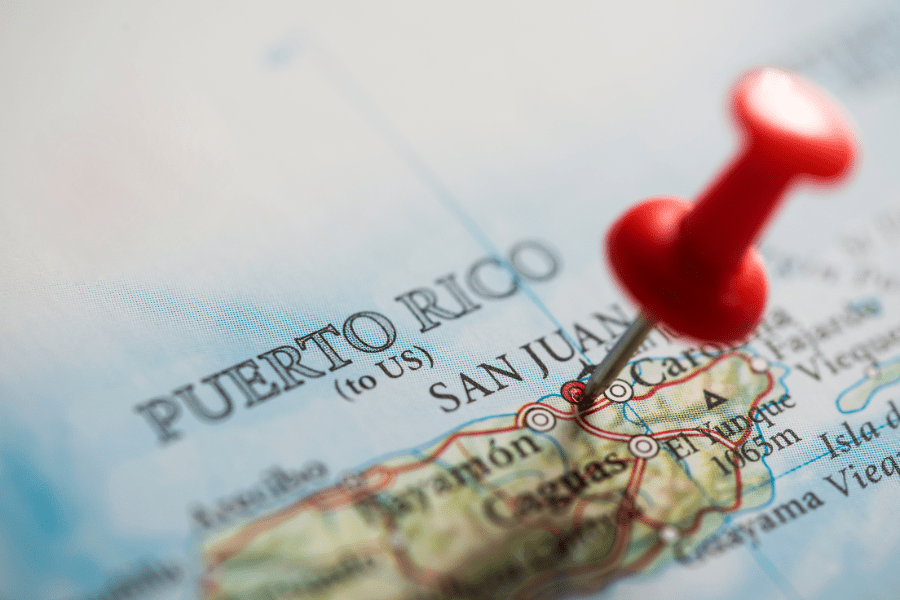 How to Open a Bank Account in Puerto Rico
The whole process of opening a bank account in Puerto Rico is broadly similar to opening one anywhere.
Generally, banks in Puerto Rico target Puerto Rico companies and residents. They will only offer a corporate bank account or private bank account to US citizens who have residence in Puerto Rico.
Internet banking is limited to paying bills. For other services, you have to visit the bank in person.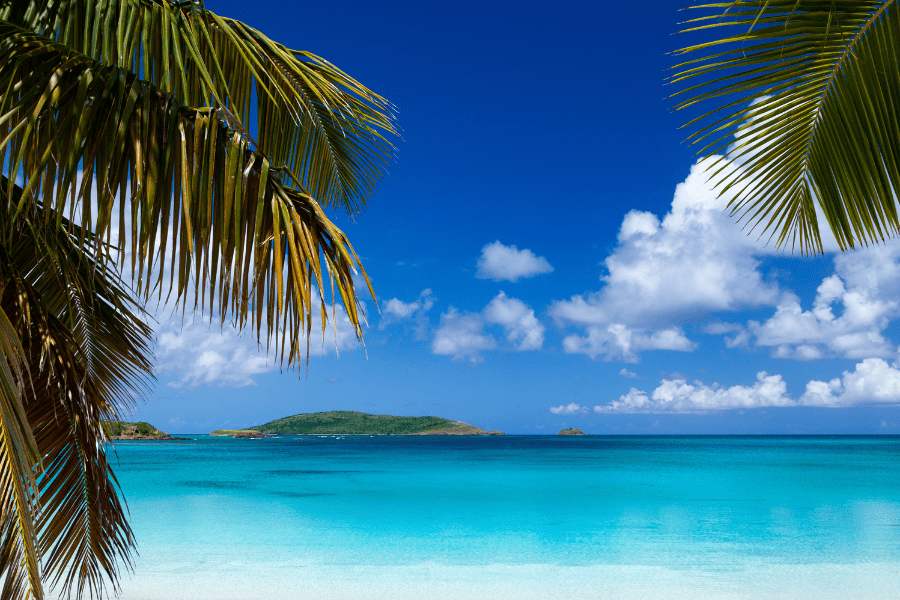 To open a personal account, you will typically need to provide the following documents:
Two current valid IDs with photographs issued by the Government of Puerto Rico
Driver's license.
Passport (or military ID)
Birth certificate for minors
Social security number
Other documents required for commercial accounts include:
Merchant's Registration Certificate (SC2918) issued by the PR Treasury Department
Personal Social Security number and/or Employer Identification Number
Valid photo identification issued by the PR or US Government
Ultimate Beneficial Owner Certification.
Corporations opening an account need to supply the following:
Certificate of Incorporation and Certificate of Registration (the Certificate of Registration is unnecessary if the Certificate of Incorporation has been stamped as filed in the State Department)
Bylaws (where applicable).
A Limited Liability Company (LLC) looking to open an account must provide these additional documents:
Certificate of Organization filed by the Limited Liability Company (filed by the LLC with the State Department)
Operating Agreement – For LLCs
Certificate of Incorporation issued by the Department of State
Merchant's Registry – issued by the Department of Treasury (Hacienda)
Articles of Incorporation or By-Laws – For Corporations
Complete names and social security numbers for all signers
Identifications for all signers (license and/or passport)
Employer Identification Number / SS-4 (Letter from IRS confirming the taxpayer ID number)
Copy of decree (or application) –Act 60 (Act 20)
Bank account statements – from where you will be funding this account at Banco Popular
Bank references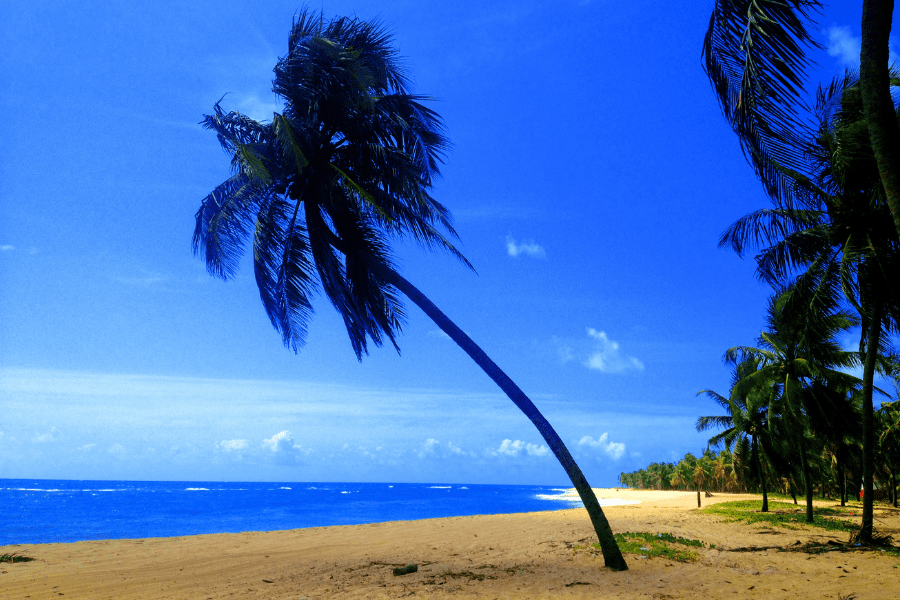 Top Banks in Puerto Rico
FirstBank
FirstBank is a subsidiary of First BanCorp and is a commercial bank ideal for opening a corporate account. First BanCorp bought out Banco Santander Puerto Rico in 2020. Parent company Santander Bancorp has had a presence on the island since the 1970s through Banco Santander Puerto Rico.
Caribe Federal Credit Union
The Federal Credit Union Act gave birth to the Caribe Federal Credit Union, one of the island's major not-for-profit financial institutions. It was set up to provide a bank account for federal employees in Puerto Rico.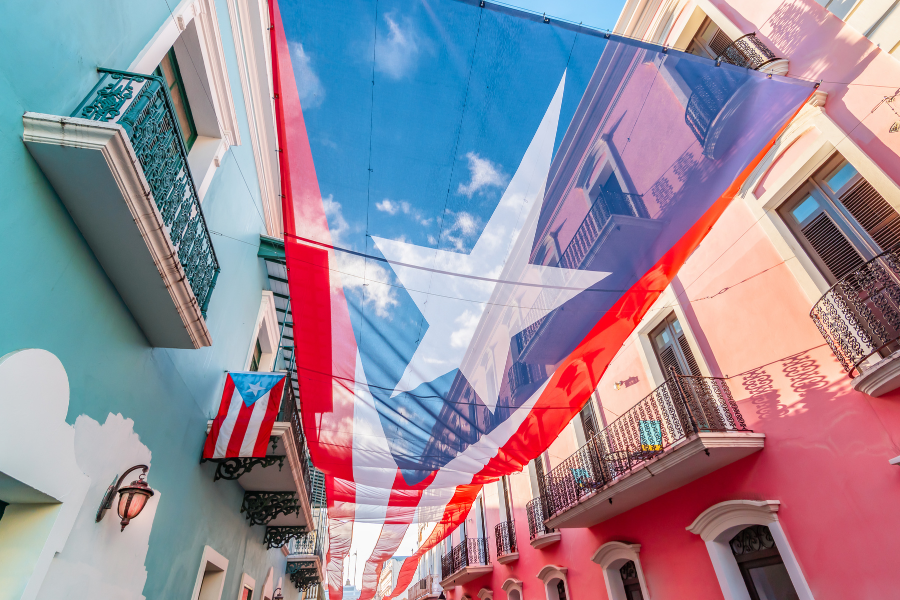 Pentagon Federal Credit Union
You will find a Pentagon Federal Credit Union branch in over 50 US locations. This is one of America's most significant credit unions, and it serves the air force, army, coast guard, and department of homeland security.
Oriental Financial Group
Founded in 1964, Oriental Financial Group has its headquarters in the capital San Juan. Oriental Bank and Oriental Insurance are two of the group's subsidiaries, and its total assets are just under $10 billion.
Banco Popular
One of the oldest banks in Puerto Rico, Banco Popular, has expanded its services considerably. Today, Banco Popular is found in the US, Puerto Rico, the Caribbean, and Latin America.
Conclusion
With a wide array of tax incentives, it is tempting to open a bank account and business in Puerto Rico. But if you want to reduce your taxes then make sure to get professional tax advice first before making any decisions.
At Nomad Capitalist we can advise you on legal ways to reduce your taxes. Puerto Rico is certainly one of the more popular choices, but it is by no means the only one.
By gaining a better understanding of your overall goals we can help craft a specially tailored Action Plan to help you achieve all of them.