In this article on banking in Mauritius we look at some of the benefits of opening a bank account in Mauritius, how to set up an account and what documentation you need to bring.
We'll also look at some of the banks available in the country and what's on offer and see how Mauritius stacks up against other offshore jurisdictions.
With so many offshore banking jurisdictions to choose from finding the place that's right for you can be daunting. This is where we come in. Unlike the vast majority of providers, who are all too keen to sell you on their specific jurisdiction, as a global company our aim is to find the jurisdiction which best suits your specific needs. So save yourself all the guesswork and talk to us about creating your special offshore Action Plan today.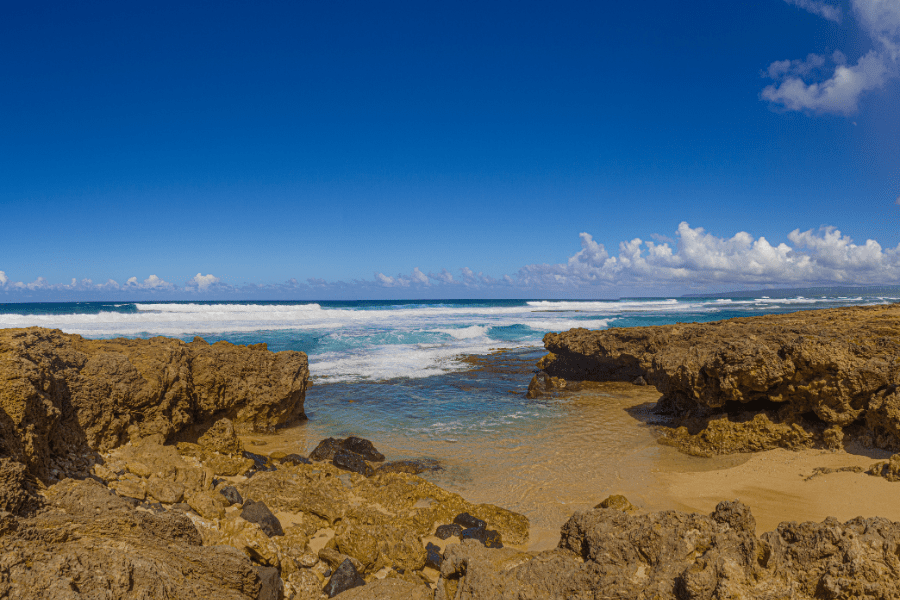 Benefits of Banking in Mauritius
Banks in Mauritius provide a range of specialized services such as:
fund administration
investment banking
Trusteeship
structured lending
structured trade finance
international portfolio management
investment banking
private client activities
treasury.
As well as card-based payment services and traditional banking facilities, they provide specialized finance solutions.
You should bank in Mauritius if you are a resident. If you are renting property or have bought real estate, it is much easier to administrate payments and the like if you have a local bank account.
Mauritius also appeals as a global banking center. Non-residents can rely on services geared toward private clients. Your offshore bank account offers an established path to enjoying higher investment returns.
How to Open a Bank Account in Mauritius
It is easier to open a Mauritian bank account if you have ties to the island. Yet the country's banking sector accepts customers who are not residents. This is especially true of the international banks based on the island.
If you are a resident, you will have to present the likes of the following documents:
Valid passport
Utility bill in your name that is less than three months old
Certificate proving the source of your assets or income
Residence permit.
Non-residents will need to provide such documents as the following:
Valid passport
Proof of residence in your home country
Bank reference
Professional resume.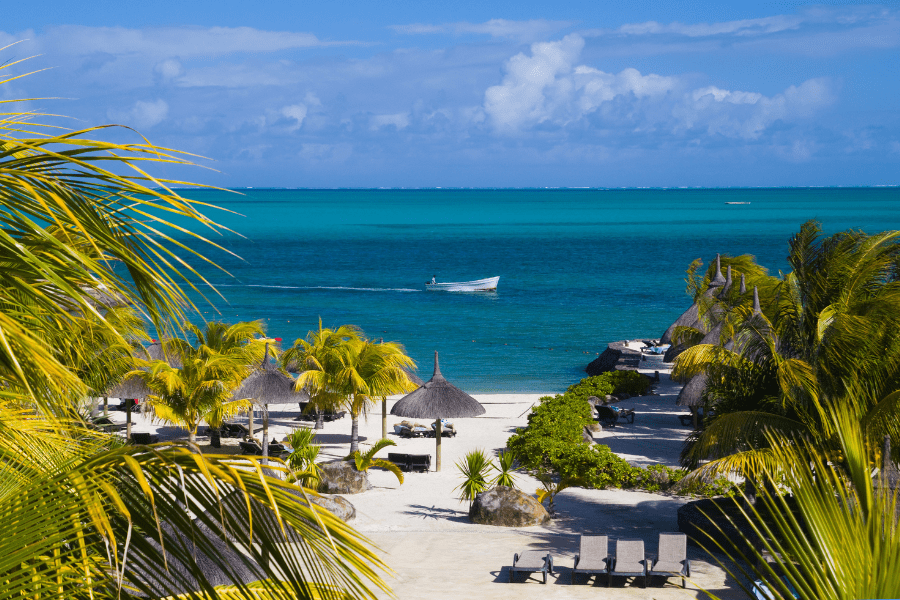 Best Banks in Mauritius
The Mauritian banking sector houses a development bank, offshore banking institutions, and many commercial banks with card-based payment services, phone banking facilities, custodial services, and private client activities.
Mauritius' banking industry is growing. Newer international banks offer a surfeit of global banking and financial services.
These leading banks are the ones we recommend most on the island:
Bank of Mauritius
The Bank of Mauritius is the central bank and issues the Mauritian rupee, the country's currency.
The Bank of Mauritius offers private clients structured lending and structured trade finance.
HSBC
HSBC been operating on the island since 1916. One of the leading international banks offers phone banking facilities and more traditional banking facilities across a choice of 11 branches spread across the country.
Mauritius Commercial Bank
This commercial establishment is the island's oldest and largest financial institution, with a 50% overall local market share. As well as 42 branches, they operate over 4,000 ATMs country-wide.
Investec Bank
This global banking powerhouse was set up on the island in 1997. Financial services include multi-currency accounts in dollars, euros, and dterling, fund administration with low maintenance fees, and treasury products.
MauBank
Trade finance specialists have set up a joint venture with Mauritius Post to increase the number of their ATMs on the island. They also offer personalized private banking services.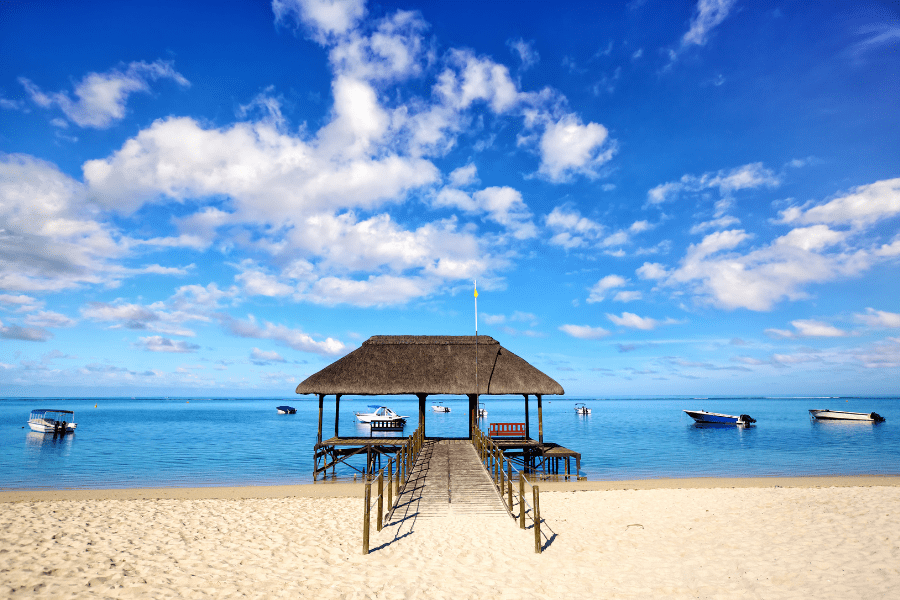 Conclusion
Mauritius is not one of the world's premier financial jurisdictions, demonstrated by the comparatively low number of banks based there, but it may be worth considering in some cases.
In the end it all comes down to what your specific needs are; do you want access to the growing African market? Are you looking for an offshore solution that allows you to reduce your tax burden? Or are there other considerations? Whatever your specific needs, our team will help you find the most suitable solution to help you go where you're treated best.
Mauritius Banking FAQ
Where Is Mauritius?
Mauritius is located in the Indian ocean, off the east coast of Africa. It's approximately 720 miles (1130 km) east of Madagascar.
Is Mauritius Indian or African?
Mauritius is in Africa, though is situated in the Indian ocean and indeed many people of Indian origin reside on the island nation.
Can a foreigner open a bank account in Mauritius?
Yes, though you will need to ensure you have the correct documentation, including a valid ID such as a passport. Opening a bank account overseas can be complicated if you're not sure what the procedure is, so if you are looking for advice on offshore banking talk to our team today.