The banks and the governments of the West are insolvent. Online banking allows financial companies to offer their services worldwide. What we've seen in Cyprus and now Greece highlights the risks of keeping your money in a failing system. We frequently talk about the benefits of protecting your wealth offshore and the extensive entrepreneurial opportunities available overseas, but we haven't discussed the interesting option of combining the two. Has it ever cross your mind to start your own bank? Not a private bank account, but an actual offshore bank? For individuals looking to protect their wealth abroad, this is becoming a more viable option. The intricacies of doing so are nuanced and depend on your personal goals and the country you choose to do business in, but with the power of the internet and help from companies like Nomad Capitalist, it is much easier than ever to get involved in such a venture. With as little as a mere $250,000, it can be possible to open your own offshore bank. From a high level, the process of starting your own bank would be as follows:
1. Why do you want to start your own bank?
Compared to other ventures, banks are some of the safest bets out there (the three-year failure rate for new banks is less than one in 1,000 according to Smartmoney.com), there has never been a higher contempt for mainstream financial institutions as there is now, and as the world globalizes and more and more Americans are looking to diversify their currency exposure, there are several reasons to start your own offshore bank. The Foreign Account Tax Compliance Act was enacted in 2010 to cut off companies from access to U.S. financial markets if they didn't pass along American data. More than 80 nations signed on, including everyone from traditional tax havens, to Russia and China, giving the IRS access to Americans' financial information no matter what country they choose to bank in. Banks that don't comply with FATCA face a 30% tax and exclusion from US markets. Many predicted that this law signaled the end of offshore banking altogether as it essentially would prevent any form of bank secrecy. However, now that the IRS's "war on offshore banks" has actually happened, there is far more certainty surrounding the future of the industry, which has made it easier to obtain an offshore banking license and correspondent account, as everyone now has a better idea of the rules to play by. As this is the case, there are still numerous advantages to banking overseas, whether in a traditional tax haven like the Cayman Islands or Vanuatu or a financial powerhouse like Hong Kong. Many of these countries have much healthier and more innovative banking structures than those of the West. You can find more information about the benefits of banking in each country in Nomad Capitalist's book "The Best Offshore Bank".
2. What type of bank do you want to start?
Treasury and service banks are not allowed to take deposits from the public, thus the capital requirement for them is the lowest. Their main purpose is wealth management for a small group of people or other narrow banking services. Each type of bank will have a different licensing process and each country will focus on a specific type of bank. One country might be better for forming an investment/private bank while another might be the best for a FACTA compliant deposit-taking bank. When it comes to offshore banking licenses, there are three primary categories: International Banks – the most common offshore license, this license allows you to only conduct business with customers outside of the country your bank is based in. General Banks – this license allows you to conduct business with customers both inside and outside of the country the bank is located in. The capital requirements for opening this type of bank are much higher and these banks face much more regulation. Captive Banks – usually only used for small groups of wealthy individuals or for multinationals to manage their worldwide tax obligations, these banks may only contract with those named on the license.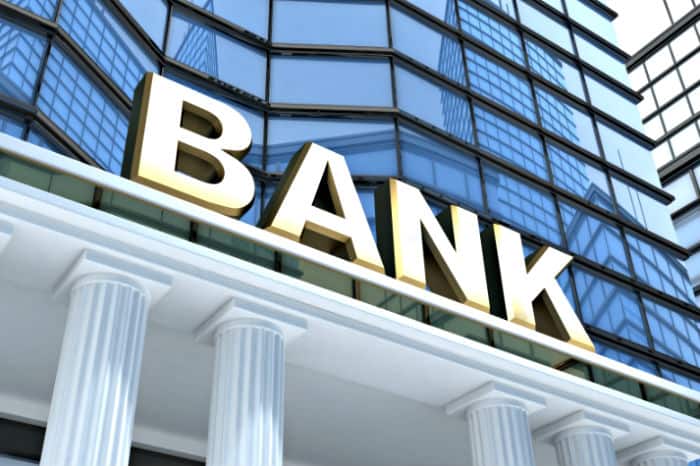 3. Procedures for starting your own bank
Appointing a board of directors, legal team and establish a risk management infrastructure: No matter what country you're choosing to open your own bank in, the process will require copious amounts of research and paperwork. A legal team and board of directors with experience in the country you choose to locate in is essential.
Raising capital and setting up the physical bank:
The corporate capital required to form an offshore bank usually ranges from $1 million to $7 million. The statutes in some jurisdictions, such as Panama, have much higher requirements. In some countries, you'll need to have as much as double the capital required by the country's statute for a new license to be approved. Some countries expect this amount to be deposited in the central bank itself, while others will allow it to be in your correspondent account. In this case, you will still need to hold a percentage reserve of this amount to account for counterparty risk. You must have a physical presence in the country you open your bank in. In some cases, this can just be an address in the country, but most of the time you'll be required to have a physical office with staff working in the country.
Due Diligence and other procedures:
Countries do not want to be embarrassed by terrorists or other criminals, and thus setting up a bank in their jurisdiction will include a due diligence process. Application fees for starting the bank can cost up to tens of thousands of dollars and include in-person interviews, background checks and more, as well as signing on to anti-money laundering and terrorism policies.
Issuing Banking Cards:
Before issuing banking cards, you'll need a way for your bank to send and receive money. The majority of international interbank messages use the SWIFT network. Find a correspondent bank in a country whose currency you want to trade in and get your own BIC (Bank Identification Code) to begin this process. Visa and Mastercard are available worldwide and are what your customers will request. Maestro and Visa Electron are the two most available services for creating banking cards. Most customers these days will also want you to have an internet banking option.
Marketing:
Not only do offshore banks now have to share the information of Americans that decide to bank with them, they aren't allowed to market their services to Americans or have over 30% of their clients be American citizens. On the internet, that means that online ads must not be visible to anyone located in the US, your website, and its content must be hosted outside of the United States, as well as all of the bank's emails and advertising on other websites. This is just a general outline of the typical process for opening your own bank. The opportunities for opening your own bank are enormous yet the process of choosing between them is complex. To get a better idea of what may be possible for you, I'd recommend doing further reading with Nomad Capitalist's "The Best Offshore Bank".