Reporting from: Bangkok, Thailand Sukhumvit is one of the busiest areas of Bangkok. Full of tourists, overpriced bars, and international chains from Domino's to 7-Eleven at every turn, it's part of what makes Bangkok such an international city. Walking around here can feel at times like Hong Kong or any other large metropolis with a little grit mixed in. But just like any other emerging economy, it wasn't long ago that the Bangkok real estate here in Sukhumvit was completely worthless. Several generations back, it wasn't even rice paddy. For that distinction, you'd have to look to Sathon a few miles away. Less than a century ago, poor and immigrant labors toiled in the fields there, growing rice and plowing the fields. Bangkok was a much different place then, free from the skyscrapers and hustle and bustle that house more than ten million people today. And back then, many workers chose to receive payment for their labor not in Thai currency, or even gold… but in land. Back then, many people thought poor workers were crazy to take title to tiny plots of land that didn't even register on anyone's radar.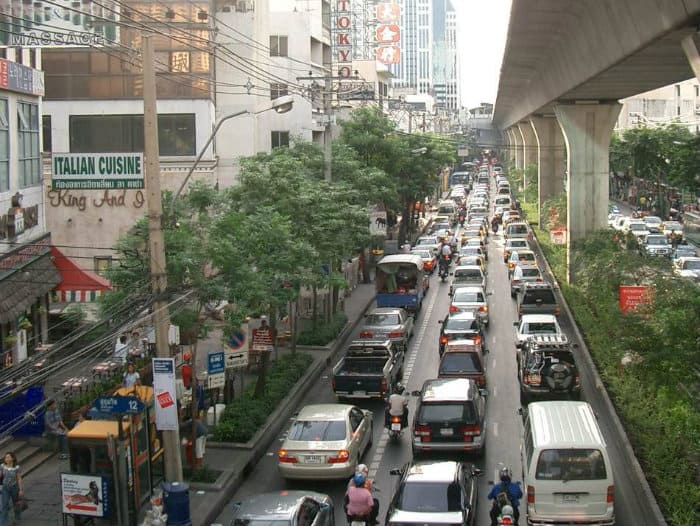 Today, however, those people are singing a different tune. As Bangkok has developed into the top emerging city in Southeast Asia, those small landowners have become fabulously wealthy. It only took two generations for it to happen. In many cases, the laborer had young children while he was getting paid in land, and his children's children have now inherited a goldmine. Land along Sukhumvit Boulevard is potentially worth millions of dollars per acre. Many of these landowners only own half an acre or even less, but are now renting their plots out to developers who in turn have leased space to Starbucks, luxury malls, and some of the world's largest brands. Anytime Starbucks wants to squat on your land, you know you've done something right. I've always loved stories like this for a couple reasons. First, it shows how work ethic and a sense of capitalistic optimism have guided people to success they could have never enjoyed otherwise. It shows the free market works. More importantly, it shows the importance of being at the right place in the right time. Unlike socialists who believe life washes over us like a tidal wave, I don't believe in "luck". I believe being in the right place at the right time is something you DO, not something you hope for. I was talking to Harry Dent, author of The Roaring 2000s – among other books – earlier today. Harry's claim to fame is using demographic research to predict future economic growth. And while he's not very excited about places like China, he's even more bearish on the United States. Numbers don't lie. As Jim Rogers once said, the smartest people in 1800 moved to London, the smartest people in 1900 moved to New York, and the smartest people in 2000 move to Singapore. That's what being a "nomad capitalist" is all about – knowing the best place to be and taking action. If you're reading this, chances are you're not a poor laborer toiling on a rice paddy somewhere. You already have a huge advantage over those now-wealthy landowners who believed in Bangkok real estate enough to bet their paycheck on it. Imagine if you would have moved to Singapore just a generation ago. The government would have practically given you a key to the city back in the 1970s as they worked to build a truly international center for commerce and talent. Your real estate would have increased exponentially in value. You'd now have one of the most valuable passports in the entire world. And you'd have freedoms your American counterparts could only dream of. Today, getting into Singapore is tough. While there are still a few websites touting the ability to obtain Singaporean citizenship with ease in two years, those days are gone. Like the workers whose land went from hosting tumbleweeds to Starbucks stores, Singapore knows what they've got. They know the value they offer. While I believe Singapore is a great place to bank, it's not a place any Tom, Dick, or Harry can get into with ease. Those days are gone.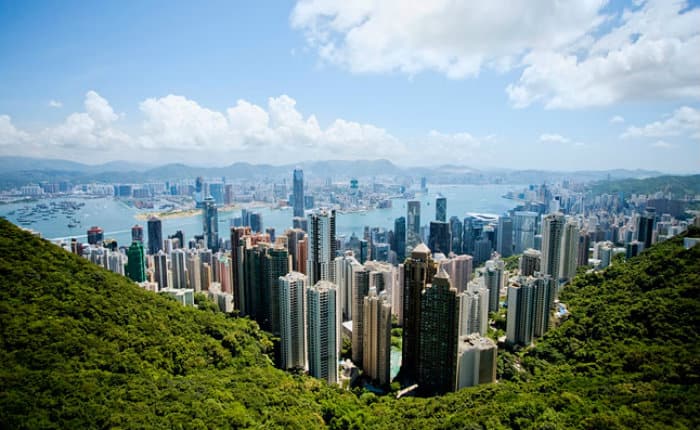 But there are new places where you CAN get in with minimal investment. Panama has a "friendly nations program" in which many westerners can become instant residents with only a $5,000 bank deposit and a little business activity there. Doing business on your laptop would likely count. Nations like Latvia, Georgia, and Montenegro in eastern Europe are rolling out the red carpet for people who can add value to their economies. In South America, Chile is on-track to become the Singapore of the western hemisphere, allowing anyone to immigrate and start a business there without a lot of fuss. These are the places you should be looking to if you want to participate in the next economic miracle. If you have some money or a well-established business, places like Singapore or Hong Kong or Switzerland will still welcome you – certainly more so than The Land of the Free. But their criteria are much more stringent. They have people beating down their door every day. As an entrepreneur, I appreciate the value of a legitimate ground-level opportunity. I like to work hard and watch things build over time so I can enjoy the fruits of my labor later. That's the opportunity in some of these emerging countries, but you have to take action and a little risk. Sitting around bemoaning your shrinking personal and economic freedom at home won't change much, and the trajectory of freedom in the United States won't be as great as in the next economic miracle. You just have to be willing to learn from the poor rice farmers who cashed in here in Bangkok and made their grandchildren fabulously wealthy.