Lush mountains, a verdant rainforest populated by hummingbirds and parrots, and white sand beaches, Dominica ticks all the boxes when it comes to picturing an offshore banking hotspot.
Out of all the 25 Caribbean countries, Dominica is an island that has shown sizable growth as a financial center.
Offshore banks are a popular route to diversify your savings. We have shown you how to acquire Dominican citizenship through investment. Now, we will outline the ins and outs of Dominica banking in the latest of our ultimate guides.
Benefits of Dominica Banking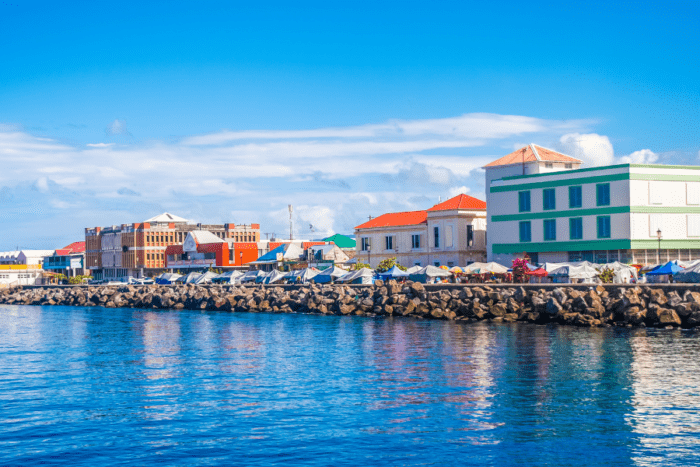 As an emerging financial system, it makes sense to contemplate opening a bank account in Dominica. There are plenty of excellent benefits to banking there as part of your international business activities.
As a Commonwealth country, the national language of Dominica is English.
It's also worth bearing in mind that Dominica rigorously enforces confidentiality laws. This protects the privacy of individual clients and companies banking in the country.
Who Should Bank in Dominica?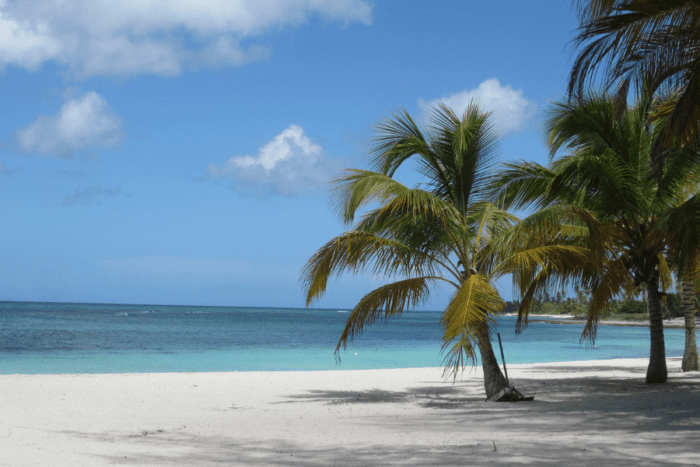 Unlike the Cayman Islands, the regulatory Financial Services Unit (FSU) doesn't require you to prove a connection to Dominica. You can bank in Dominica as a non-resident.
Dominica is one of the most welcoming jurisdictions in which to open an account as a non-resident, both for personal and corporate accounts. The Financial Services Unit is committed to providing a discreet service.
Of course, another reason for using Dominica banks is if you are resident there. If you are planning to live there, you are better served by having a local account in East Caribbean dollars which have been pegged to the United States dollar since 1976, at the exchange rate of US$1 = EC$2.70.
Perhaps you are looking to buy Dominican real estate. This would be a key factor in deciding to set up a bank account in Dominica.
How to Open a Bank Account in Dominica
Opening an offshore bank account in Dominica is not unlike setting up an account elsewhere. There is the need to establish contact with the bank and understand their rules and regulations. If you make a personal visit, dress accordingly as the suit remains the uniform of business in this part of the world.
Dominica banks want clarity and straightforward responses to their enquiries.
One of the first things a Dominican bank will ask for is your banking history. Your new bank will stipulate proof of a minimum three years of holding an account with another bank.
If you don't have a banking history, they'll request a credit reference. This is a documented letter from a business acquaintance, friend, or lender confirming your solvency. Again, the relationship has to be of at least three years.
Then you'll need to supply certified documents illustrating the source of your funds. These could be a rental agreement establishing your income from rental properties or a reference from your employer revealing your salary.
You'll also be required to prove who you are and where you're coming from. To verify your identity, you'll need to present a driver's license or passport. For proof of residence, you'll need to supply an up-to-date (as in less-than-three-months old) utility bill.
There is an initial minimum deposit of at least $5,000. You will also typically have to pay a non-refundable fee to open a bank account in Dominica. Factor in maintenance charges too.
Depending on the type of account, the deposit amount can increase to between $20,000 and $50,000.
Top Banks in Dominica
There are 15+ banks in Dominica including one development bank and one indigenous bank, but we would be suspicious of using the ones that don't have websites. The following are some of the top banks in Dominica that you should look into:
EQIBank
This global bank launched in 2015. The bank has a physical address in Roseau, the capital and largest city of Dominica. However, EQIBank is an offshore bank with clients in over 180 countries.
Ferz Global Bank
Another offshore bank with a Roseau zip code, Ferz Global Bank offers a range of personal and business accounts. They also offer credit cards and private banking services.
National Bank of Dominica Ltd.
The National Bank of Dominica NBD operates four branches on the island, a wide network of ATMs, a website, and mobile banking and insurance activities. This national bank has been recognized by the Eastern Caribbean Central Bank (ECCB) as an outstanding corporate body.
Dominica Agricultural Industrial & Development Bank
A subsidiary of NBD, the Dominica Agricultural Industrial & Development Bank, aka AID, provides loans for start-ups and energy-efficient and development-related funding.
CIBC FirstCaribbean International Bank
CIBC FirstCaribbean International Bank has a Canadian origin story but with Bahaman headquarters. This offshore bank offers a variety of financial products across the English-speaking Caribbean, including corporate and investment banking services, investment portfolio customization and management, and premium personal and business accounts.
Let us repeat our words of warning. If you are interested in opening a bank account in Dominica, consider doing so with a reputable bank with a history on the island or a global framework. Opening a bank in Dominica, let alone an account, is relatively straightforward.
If you are looking for a safe place to park your money, our team can help you discover the best places to do so as a part of a holistic plan creation process. We'd like to help you go where you're treated best.