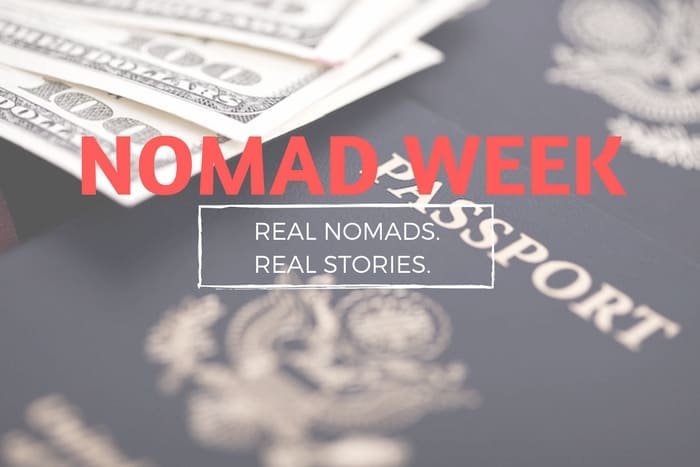 Welcome to Nomad Week, a ten part series revealing the adventures, knowledge and travel tips from experienced digital nomads located all across the globe. I recently reached out to some of the best in the industry to get their perspectives on world travel and the digital nomad life. This week we will share their stories with you. Real nomads. Real stories. Find all ten interviews here.
Dateline: Tbilisi, Georgia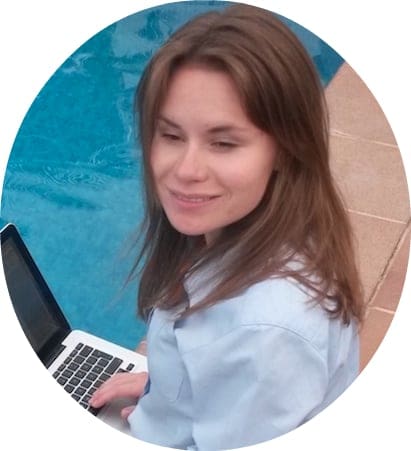 Yasmine Åkermark is originally from Sweden. Now she is a digital nomad and perpetual traveler, constantly on the move. Yasmine is a co-founder of gotibba.com, an app and a peer-to-peer marketplace where you exchange skills. It is mainly focused on small business, freelancers and digital nomads. It can be as simple as exchanging photography for yoga classes, or as awesome as doing a website in exchange for staying for free at a retreat in Bali.
Where are you living now?
London
How long have you been there?
Somewhere between two to two and a half years all together, but in and out. I'm currently traveling from London. I just got back from Dubai about a month ago,actually.
What's your favorite thing about the city?
I love its cultural diversity and that there is always a possibility to discover and explore new places, as it is one of the advantages of big cities like London. When a man is tired of London, he is tired of life.
What's your LEAST favorite thing about the city?
Probably the commute, the transport and sometimes it is hard to get people together.
Is there a little known fact about the city people might find interesting?
Maybe the fact that there are so many areas to visit and each of them is so diverse — each has its own village and its own way of being and uniqueness.
Where is your favorite place you've ever lived and why?
I would say Ljubljana, Slovenia and Kuala Lumpur, Malaysia. Ljubljana is a very friendly, beautiful and relaxed city, easy to get around and I felt like home there. And Kuala Lumpur is a complete opposite, big, buzzing, very cool city with my favorite food, and a good base to explore the rest of Asia since it is easy to get to another place from there.
What is your LEAST favorite place you've ever lived and why?
I loved every place I've ever lived in, but if I have to say one it would be Gothenburg In Sweden. It is a small , nice city with nice people, but it wasn't the place I'd chosen in that moment. All the other places I lived in I have chosen, but I was kind of forced to be there due to my studies, so that is probably the reason.
What was the EASIEST country you've ever visited (i.e. easiest immigration, easiest to open a local bank account, etc)?
I would say Australia for me. I had a bank account and a new home within a few days. The UK was also pretty easy in terms of paperwork.
Have you ever had any problems in a country? (i.e. immigration issues, getting robbed, etc.)
I've had the luck of never being robbed anywhere or of having an uncomfortable situation. Living in France was difficult for me though, in terms of paperwork, getting an apartment, paying the bills and opening a bank account.
Do you prefer one region of the world over another, and why?
I really like Asia in general and particularly Southeast Asia. I like the places where there are a lot of people, buzzing and dynamic with a lot of events and things happening. And I am a big fan of Asian food.
I had a lot of fun in South America.
What I like about Europe is how many different countries there are and you can travel across so many different cultures.
Is there anything that would make you settle down and stop traveling as much?
Not at the moment. I go through phases where I am more of an expat than a perpetual traveler, where I stay for a couple of months in some country I really like. But, I can't see myself settled down in the next few years. Probably some day, in X amount of years. I reckon I will always be moving even when I'm older, maybe just not as much and as often as now.
Who has been the most influential person on your travels (someone that encouraged you to start, or someone who has influenced you along the way)?
My mother. My travels started very early. My mother has moved around very much. She took me to Sri Lanka when I was six month old and I moved around since an early age with her and attended international schools, so no wonder I chose this as a lifestyle. She definitely inspired me.
If you were coaching a new nomad, what would you recommend they do to get started?
The hardest is to take the first step. First I suggest to do some research. Talk with other people who have experience (find a community of digital nomads and connect with them), get some tips, pick a country and find inspiration you need and a freelance job you are qualified to do and then just do it. Do not come up with excuses if you think this is the kind of life that will make you happy.
What country would you recommend a new nomad go to FIRST?
In Europe: Berlin because it's cheap, cool, buzzing, and safe or Barcelona. In Asia: Chang Mai and Bali.
What is one country that you have not been to but is high on your list, and why?
Russia, Moscow specifically for its history and to see the Red Square. Costa Rica to stay for a little bit longer as a digital
nomad.
What was the most unexpected surprise you ever encountered as a nomad?
How many people are actually doing this. It is a good thing, but I am amazed how big it is becoming. I did not expect that.
What was the biggest mistake you made that other nomads can learn from?
Thinking that this lifestyle will be easy. It can get a bit overwhelming and lonely, that is why I would suggest trying to connect with people and communities as much as you can if you are traveling alone before you come to the country, to get some support and network.
How do you meet new people while living the nomad lifestyle? Do you ever get lonely?
Co-working, attending events, connecting with people on Facebook groups.