Dateline: Kuala Lumpur, Malaysia
Happy New Year. It's a holiday and I figured we ought to have some fun as we kick off a prosperous 2015.
I spent New Year's Eve here in Kuala Lumpur at the city's biggest tourist attraction: the Petronas Towers. I met up with fellow nomads from around the world who helped to ring in the New Year with fireworks over the towers and the city's KLCC Park.
I've said that Kuala Lumpur is a nice place to live in Asia if you're an eastern-oriented expat, and while KL isn't Asia's most touristy city, ringing in the new year with a view of the city's iconic twin towers is quite a spectacle.
Here are a few of the photos (I'm not the best at using a phone to take photos)…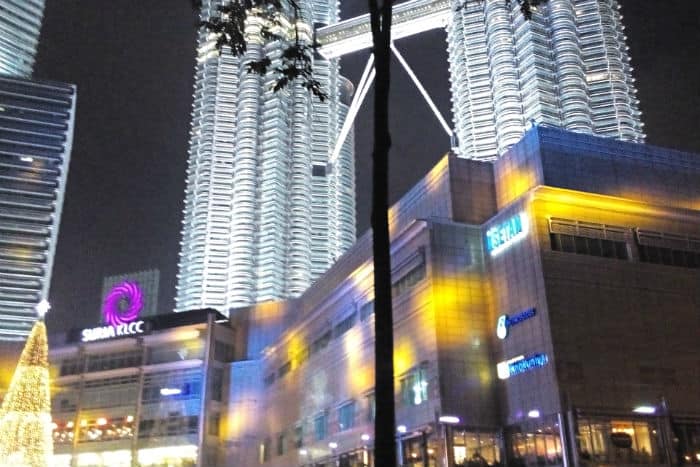 The twin towers were lit up for Christmas and New Years.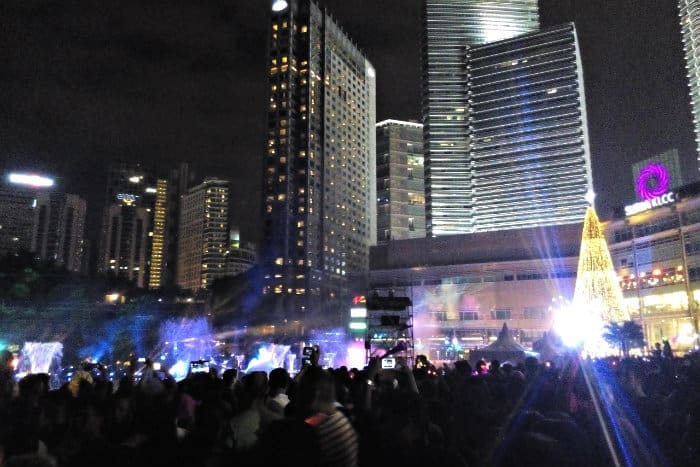 Just days after Malaysia's third aircraft tragedy of the year, thousands gathered at the Petronas Towers and Suria Mall out of a sense of unity for a concert with Malay performers.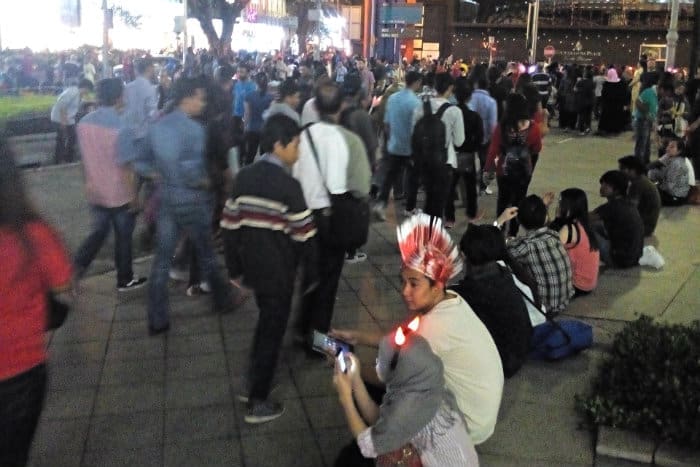 The free market was at work, with unofficial stands set up to sell head gear, noisemakers, and more.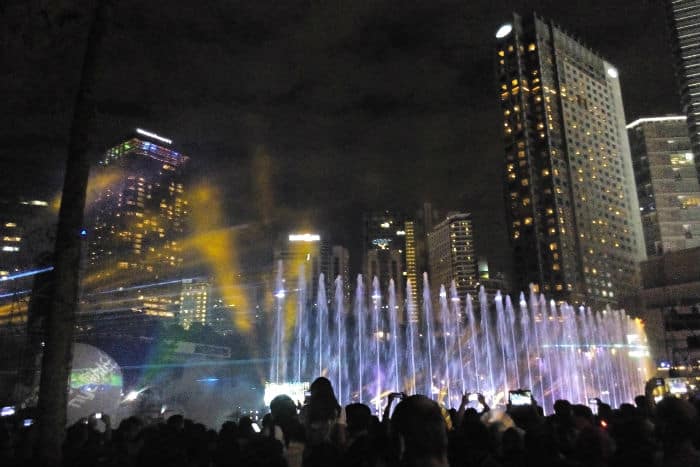 The Suria fountains glistened on a backdrop of KLCC.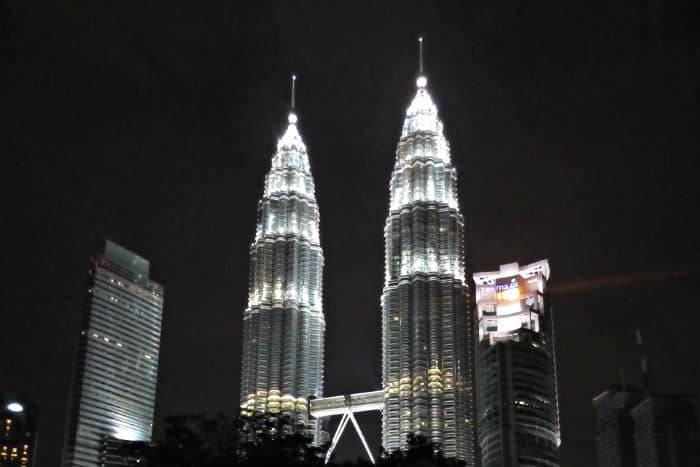 The Maxis Tower helped count down to the big moment and ushering in 2015.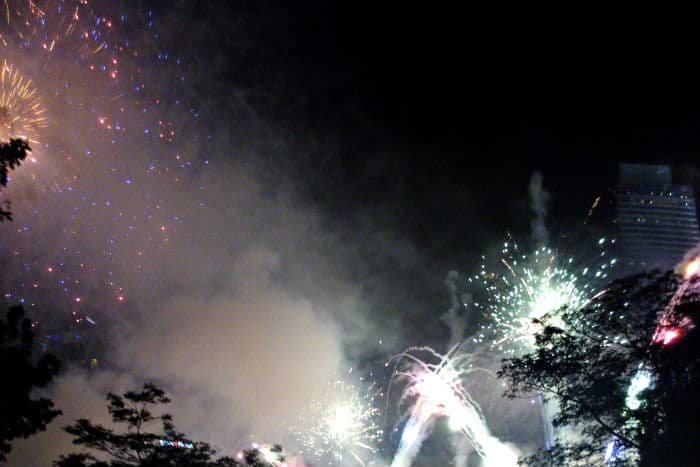 Fireworks erupted from KLCC Park, leaving plumes of smoke.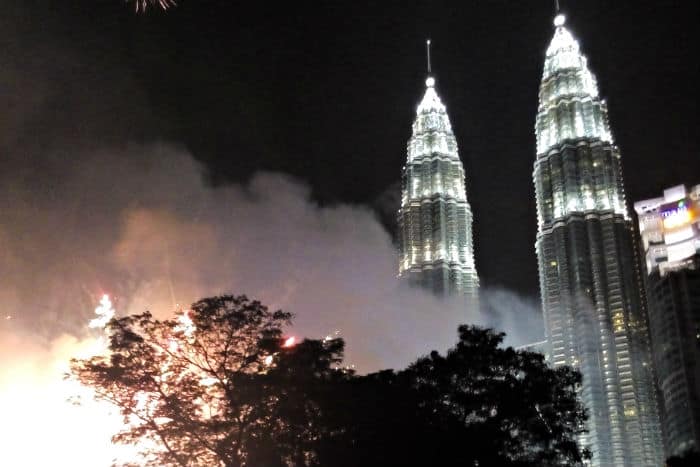 How did you ring in the New Year? Leave a comment below, and feel free to share a photo of your own as well.