This article was contributed by Tim Lai, founder of Points to be Made. The opinions expressed by guest contributors are theirs alone.
Dateline: Lisbon, Portugal
Waking up on 24th June 2016 felt like I had been hit over the head with a saucepan. The daunting realization of Brexit, its effects on the future, and the massive uncertainty in between would dramatically change my digital nomad strategy.
For the most part, I, and most nomads require only a handful of conditions to thrive: fast internet, the integrity of legal processes, and societal behavior.
Digital nomads from the EU also benefit from the Four Freedoms that the European Union guarantees its citizens and legal entities: Freedom of Goods, Freedom of Capital, Freedom of Services, and Freedom of Labour.
These freedoms and conditions allowed me to set up businesses, bank accounts, and guarantee my personal freedom of movement, along with my partner's. However, the immediate aftermath of Brexit was a clear sign that this could all be gone in a relatively short amount of time.
In response to the British vote to leave the EU, there was a big GBP devaluation against the dollar and the euro. Those who had kept Sterling assets suddenly found them worth 20% less than the night before.
But these indicators were not the biggest worries on my mind. My most pressing concern was actually immigration law. At the time, I was living with my partner in the Netherlands and I could only begin to understand how Brexit would impact my ability to repatriate to the UK with my partner should the need arise in the future.
National vs EU Law
Before Brexit, my right to repatriate to the UK with my partner had been guaranteed, not due to British law but thanks to EU laws. An EU/EEA country is allowed to impose whatever immigration rules it sees fit on its own citizens. However, it cannot impose these same restrictions on citizens or family members of citizens of other EEA countries. This creates a case of reverse discrimination wherein immigrants are treated better than the original citizens residing in a country.
This does not keep most countries from imposing certain restrictions on hopeful immigrants, such as minimum income requirements, expensive visas, or even proof of language ability before being allowed to sponsor a family member. The cost of compliance with many of these programs often runs into the several hundred and even thousands of pounds or euros in more developed countries like the UK, the Netherlands, Germany, etc.
However, there is a way to bypass many of these restrictions. Should an EU citizen and his family members of any nationality want to move to a country which is not the same as the EU citizen's nationality of origin, EU law protects them be dictating that the host country cannot make them jump through so many complicated and expensive hoops.
For the first three months residing in another EU country, all members of the family are free to work with no obligation other than holding a valid passport. If you wish to stay more than the initial three months, then the EU citizen (not the family member) must be one of the following:
Employee
Self-employed
Student, and holding health insurance
Financially self-sufficient, and holding health insurance.
The EU extended these benefits one step further following a landmark ruling back in 1992 called the 'Surinder Singh' case. Based on the ruling, if an EU citizen moves away from his home country to a new host country and lives there with his family members, all members are allowed to move back to the home country under the less restrictive EU laws and not the domestic laws.
This is not a loophole, this is an enshrined right of free movement. After all, EU citizens must be free to move to any part of the EU, regardless of wherever they currently live. Surinder Singh argued that if an EU citizen (in this particular case, his wife) is living in another EU country and needs to move again, if the home country prevents the whole family moving back due to its domestic immigration rules, then the home country is restricting free movement, which is a breach of EU law. The Judges agreed unanimously.
The UK has famously tried to ignore the Surinder Singh ruling on many occasions. This has led to several more high-profile European court judgments against the government, but the UK time and time again creates many more ways to try and block its own citizens and family members coming back in.
Post Brexit
In the wake of Brexit, a promise of "no change" on EU immigrant status was declared. The possibility of repatriating to the UK with your non-EU family members was still available. However, in November 2016, a new law on those entering under EU law was quietly introduced with retrospective effect for British citizens and near-immediate effect for other EU citizens.
The new law mainly targeted UK citizens, but also made their 100-page residence card application forms mandatory for all applicants (whether or not they were family members of UK or other EU citizens). Previously, a single-page letter was sufficient. Even to this day, the residence card is not actually mandatory, but even the Home Office makes serious errors, as this Japanese wife of a Polish person found out with a 2-year nightmare ensuing!
However, the treatment of 'Surinder Singh-ers' (those repatriating to the UK with non-EU family members) has been nothing shy of dramatic hostility. These families wishing to claim their right to live in the UK are now subjected to several highly controversial and arguably illegal tests:
1. They must now try to satisfy the Home Office that the purpose of their move to the host EU country was not to circumvent the stricter National immigration laws. All UK applicants are automatically suspected of circumvention of stricter National law until they prove otherwise. But how? This is a clear contradiction to a previous EU case which established that even if the sole purpose of your move to the EU was to 'activate' your rights, then that still did not class as an abuse of law. According to several unfortunate couples, just knowing the law exists was enough for the Home Office to reject your application and force them back into exile.
2. They must convince the Home Office that they completely moved their 'centre of life' to the new host country. Visiting family members such as parents and siblings has caused many applications to fail, and the non-EU family member has been served deportation orders as a result. The current wording of the EU Directive does not require this, and this requirement has not been created through any case law. It is purely a new requirement that the UK invented back in 2014.
3. The UK citizen and family member must continue to be economically active after arriving back in the UK. (contradicting a previous ECJ case that states that they do not!)
Questionable Implementation
In my experience, the UK Border Agents have, so far, got things completely wrong or have needed me to tell them what to do. As one relatively young agent said: "I haven't been trained for this, and I've been here 1.5 years!"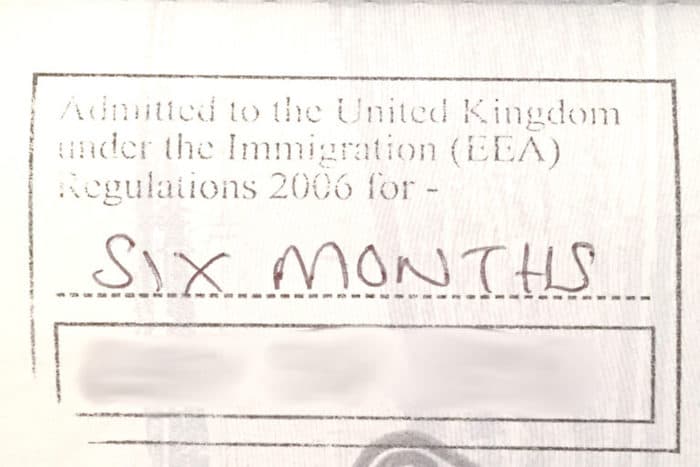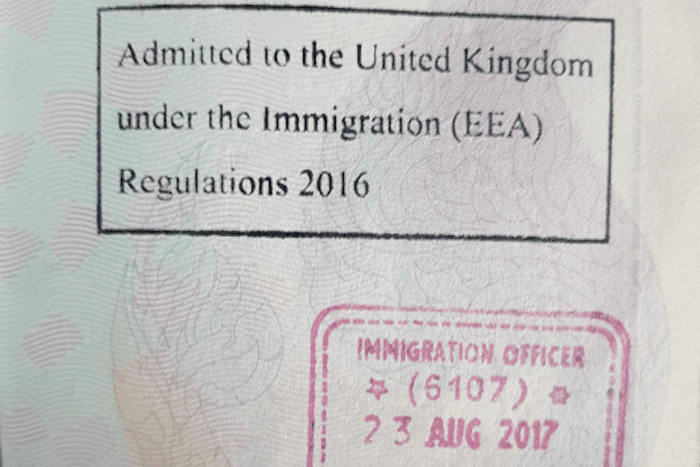 During our latest visit to the UK this summer – while I was there for my business after having lived in the Netherlands for three years – the border supervisor at Heathrow quoted that Surinder Singh only applies while the British Citizen is living abroad, and the Treaty Rights no longer apply after moving back home.
He continued that once back home, the family member is subject to UK immigration law, which is quite clearly wrong. The facts of the case are that Mr. Surinder Singh and his wife had ALREADY moved back to the UK. The immigration officer was misquoting the law and threatened the detainment of my partner. I was forced to have her enter as a tourist under duress.
Since the Brexit Referendum over a year ago, there have been numerous cases in which the Home Office has been wrongly sending deportation letters to EU citizens and their family members. Starting November 2017, the UK is also checking every single bank account and freezing them where they suspect you are illegally resident in the UK. News outlets have been quoting an approximate 10% rate of incorrect closures, which is harsh as then appellants cannot access their money in case they need to pay a lawyer to represent them!
So, if you're like me and calling yourself a 'Brefugee' then the safest thing for British citizens and non-EU family members to do is to move to another EU country (strictly speaking EEA, as Iceland, Liechtenstein and Norway are possible options too) and await further information from Brexit negotiations.
I personally find it unlikely that either the UK or the EU will force legal residents out after the date of withdrawal (currently set at 29th March 2019), but if you need to get your documents in order then this is one way forward.
The Post-Brexit British Nomad
March 2019 will be the dawn of a new era for global politics. As the UK and EU battle to untangle 40+ years of history and settle their divorce, many millions of innocent civilians are caught in the uncertainty.
Despite its high profile promise to maintain immigration rules for at least two years, the Government of the UK silently introduced a change to the laws applying to those entering its territory under EU law, aimed squarely at discriminating against its own citizens by introducing mammoth application packs for other citizens.
Current negotiations point toward a total split of the UK from the EU bloc – a 'hard' Brexit. For British digital nomads, however, to enjoy most of the freedoms of being nomadic, your best bet is probably to keep or establish a permanent presence in the European Union.
To read more from Tim Lai, visit his website Points To Be Made