NOMAD CAPITALIST REVIEWS AND TESTIMONIALS
Andrew Brown
Thanks to his set up with Nomad Capitalist, he can now legally operate in Europe and the United States, without being subject to the tax laws there. He is also saving thousands in Australian taxes — all money that he can now reinvest in his company as it continues to grow and expand.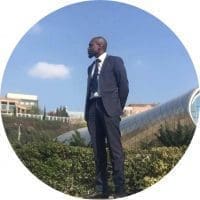 Cameron Timberlake
"I have been having a great time with the Nomad Capitalist team. It has been a very enlightening experience here in Georgia. Being here has given me the chance to not only see this side of the world, but the [Nomad Capitalist team has] also given me the ability to come up with an executional plan for the future. . . We will definitely be working together in the near future."
I couldn't be more pleased with the crew at Nomad Capitalist. Forming my Company in Hong Kong was an essential part of my offshore strategy, and their team made the whole process quite a breeze. I'm certain that I'll be using more of their services over the next decade!
Conner Hogan
I have used the services of Nomad Capitalist for my residency in Georgia. They provide a great customer experience. Their local partner also provides a smooth experience. Highly recommended, especially if you are not yet sure as to where you'll be treated best and need guidance.
Olivier Wagner
Andrew is an authority in the space, and finds the very best offshoring opportunities from all over the world. I look forward to working with him again in the future.
Nathan Rose
Andrew and his team have done just a fantastic job helping me obtain more freedom through legal offshore strategies. I would highly recommend their services. They are simply the best!
Matthew Goodart
Nomad Guide: Offshore Company
I highly recommend Nomad Guide – Offshore Company for anyone ready to pull the trigger on their new dream lifestyle. The content is great, it breaks everything down, and it helps change the way you think about the possibilities.
Alberto Velazquez
I had an honor to meet Andrew and other members in Nomad Capitalist masterminds. Andrew has special skills of recognizing global trends and putting puzzles together. He has a lot of practical tips to share about how to prosper in the world. Members I met are all action-takers and supportive of each other's efforts. Nomad Capitalist is a fantastic group of people.
Jiah Kim
What makes Nomad Capitalist special is definitely its community. The Nomad Society, which is what they call their private club, is filled with investors and successful businessmen from all over the world. The contacts to be made are life-changing for the right kind of person. The mastermind events and seminars they hold are also incredible and filled to the brink with useful information – I went to one in Kuala Lumpur and Cancun last year and am looking forward to the one in Tbilisi next month.
Reid Kirchenbauer
The amount of real world knowledge that they presented give beginner to advanced attendees better education around realistic opportunities and how to make them work for you. Additionally, there was plenty of "get to know you time" with presenters, other attendees and one on one discussions as needed and requested. I would recommend working with the Nomad Capitalist team if your goals are to better yourself and your future and prepare for events you cannot predict.
James Lucas
Nomad Guide: The Best Offshore Banks
I have been reading and listening to Nomad Capitalist for over a year and I finally made the splurge on the Offshore Banks Nomad Guide and I've already set up an offshore account and I am working on the second!
This book along with reading articles on Nomad Capitalist has been a phenomenal resource to begin internationalizing myself. I can't thank Andrew and Nomad Capitalist enough for what they do!
Bradford Bonsack