Dateline: Valencia, Spain
Previously we talked about Portugal's non-habitual resident tax scheme, which allows qualifying individuals the opportunity to eliminate their taxes on foreign-sourced income for ten years at a time.
However, those who do not qualify for the program and still choose to reside in Portugal would be subject to the country's residential taxation system that levies tax on worldwide income.
But you have better options.
Countries around the world usually implement one of three typical tax systems: residential, citizenship, or territorial.
The general rule of thumb with residential systems is 183 days; in other words, if you pass the 183 mark while living in Country XYZ, your worldwide income will be taxed. In other cases, just being a resident of a certain country is enough to become subject to the country's tax on your worldwide income.
Citizenship-based taxation is the most draconian form of all and is only used by Eritrea and the United States. Citizens of these two countries will never escape the demands of their nation's taxman, although those living outside the country have the opportunity to exclude some of their foreign income from the country's strict taxation.
Fortunately, there are countries that administer a territorial tax system — one in which countries only tax the income that was earned in their geographical limits.
For example, if you live in Panama, you only have to pay taxes for the income you earn in Panama, not for income you might earn from a business outside the country.
The importance of being aware of such systems is high — you can keep the citizenship of your country of origin, live in another country, and work in a third without having to pay taxes in any of them.
The following (in no particular order) are the ten most attractive countries that have adopted territorial tax systems.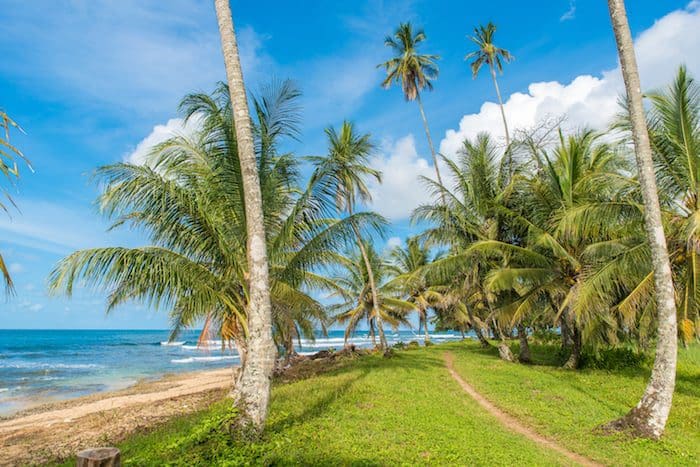 1. Costa Rica
Costa Rica — one of a few countries to which you could move in order to escape from your home country's taxation — is located in Central America, bordering Nicaragua and Panama.
Its pleasant climate, rich flora and fauna and the interesting culture are only some of the many reasons why you should consider Costa Rica as your new home.
Costa Rica has some of the best beaches in Central America and offers affordable housing opportunities. Rents are comparably cheap, as well as traveling, food and other living expenses. The people are welcoming and it is quite easy to get by with little Spanish knowledge.
Living in Costa Rica offers you many ways to spend your leisure time; be it a few relaxing hours on the beach, visiting colonial cities, or climbing volcanoes and going trekking in the rain forest.
2. Gibraltar
Gibraltar is a tiny country located on the Iberian peninsula on the mouth of the Mediterranean. Gibraltar's only border is with Spain to the north. Its subtropical climate with warm summers and mild winters make the country an attractive place for relocation.
Expatriates won't have many difficulties adapting to the people since the official language is English. Tourism is one of the biggest industries in the country, along with financial services and online gaming. With thousands of workers from all over Europe crossing from Spain every day to work, Gibraltar is also one of the most expat-friendly countries in the world. Though small, the country is highly diverse and has a very low crime rate.
3. Hong Kong
Hong Kong is located on China's southern coast and is one of the most densely populated places in the world. It is also one of the most important financial hubs in Asia and one of the most important cities worldwide.
Hong Kong is highly developed and known for its modern architecture and extensive transportation system.
Its subtropical climate, fascinating history and rich culture only add to the attraction. Establishing your residence there also allows you to be conveniently based in the center of Asia, from where it is easy to travel.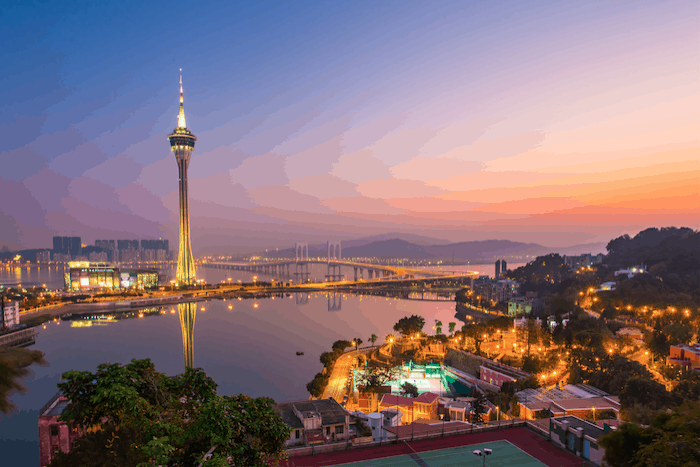 4. Macau
Macau is situated on the southern end of China, across the bay from Hong Kong.
The country is known for being a tax haven and a famous offshore financial center. Tourism is the biggest economy here, with gambling, shows and other entertainment options attracting millions of people a year.
Macau's mix of cultures, mainly Chinese and Portuguese, is an interesting phenomenon to experience, and its humid subtropical climate makes any visit more than pleasant.
5. Malaysia
Malaysia is one of the wealthier countries of Asia, but prices are still cheap in comparison to Europe or the United States. The mix of modern and developing makes the country an attractive and interesting place to visit and live in.
The tropical climate, the diverse wildlife, and many beautiful beaches, islands and other natural attractions draw many tourists to the country. It also means that, when living here, you would never get bored in this diverse country.
6. Nicaragua
Nicaragua is a great country to live in, and not just because you won't be taxed on foreign income you earn while living there. The country is one of the most affordable places to live in Central America. The cost of living is even lower than that of Panama and Costa Rica, as it is not as famous yet. Rent prices are extremely low, as well as costs for food, transportation, and entertainment.
The country has something to offer for everyone: beaches along the Pacific and the Atlantic coasts, islands in the Caribbean, and lakes, volcanoes and rainforests throughout the country. The weather is hot but easy to get used to, and the rainy season is relatively short and unspectacular.
Nicaragua is developing more and more into a sustainable tourism destination, and this also has its advantages for the country's residents and potential investors. Expatriates mainly choose to live in Granada or Leon, while the capital of Managua is generally considered unsafe for foreigners.
7. Panama
Panama, located in Central America, borders Colombia and Costa Rica and is one of the wealthier countries of the region. This is due to the enormous economic development the Panama Canal brought with it. Panama, however, is still cheap for living.
With its two different oceans on either side, lush mountains, rainforests and beaches, the country is getting more and more international visitors. The country's native culture, interesting history, and vibrant urban life are big attractions, as well.
Panama also offers a great range of outdoor and adventure activities, such as hiking, bird watching, rafting, scuba diving and much more.
8. Paraguay
Paraguay — known as the 'heart of America' because of its landlocked location in South America — is another great option for people looking for a place to relocate due to tax reasons.
Paraguay has experienced some of the highest economic growth in South America for many years, however, almost half of the population is still poor in comparison with international standards.
Paraguay is one of the cheapest countries worldwide, and relatively safe when compared to its neighboring countries. It has many cultural and natural attractions to offer and its cuisine is more diverse than in other Latin American countries.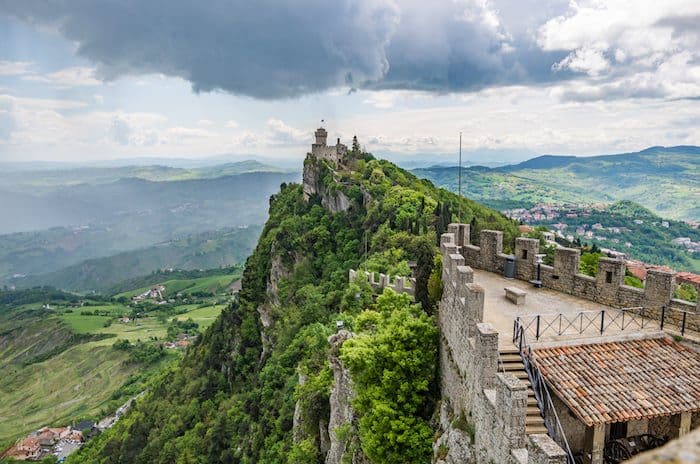 9. San Marino
San Marino, the third smallest state in the world, is located inside the
Italian Peninsula. The country, consisting of the capital San Marino and some towns, is small and safe and claims to be the world's oldest republic. San Marino is, in general, slightly cheaper than surrounding Italy.
The Mediterranean climate makes the country pleasant to live in, and its excellent cuisine — similar to the Italian — is only one more of the many advantages the country has to offer.
10. Singapore
Singapore is one of the main financial and transportation hubs in Asia and another one of the most important cities worldwide. It is not as cheap as other Asian cities, but still affordable for expatriates. Singapore has a very diverse culture, and Chinatown and Little India are especially great places to visit.
The city-state is known for its good education, health care system and warm temperatures — all of which make the country even more attractive to visitors. It also has an excellent banking system and a highly business-friendly government.
Singapore has a lot to offer; even though it consists of just one city, there are limitless restaurant and entertainment options and it is a great place for traveling to other destinations worldwide.