This is Week TwentyTwo of the 26 week series #MyEconomicCitizenship. Each week I give you a glimpse into my life as I share the ups and downs experienced in pursuit of a second passport through economic citizenship. Each feature includes my weekly journal walking you through the process of obtaining economic citizenship, followed by an in-depth look at some of the most important topics people considering economic citizenship should understand. The series is presented by Nomad Capitalist in partnership with Peter Macfarlane & Associates, whom I worked with to obtain my passport. To read the entire series, just click here.
Dateline: Tbilisi, Georgia
Last week we talked about my trip to Dubai to meet with the representative of the Union of the Comoros and finalize the paperwork for my economic citizenship. The whole trip took less than 48 hours and really could have been even shorter. It was an in and out kind of trip for me, which was just another reason why I found the program so easy to use.
Having the meeting in Dubai was especially helpful in my case because it is such an easy city to get to from the parts of the world where I live. You can get quick flights from locations such as Kuala Lumpur, Tbilisi or Belgrade in Europe. It's a relatively easy flight, even if you're flying from parts of the United States. It may be a longer flight, but you won't be making a lot of intermediate stops. In short, it's pretty easy to get to Dubai.
Then, once I was actually there, the whole process was quick and painless. While I spent just under 48 hours on my trip, I could have spent much less time and still taken care of the necessary passport paperwork. I got in at night and was able to enjoy the city, and then the next morning I had my meeting and then I flew home Monday morning.
I was basically just there for one full day: Sunday. And for those of us who are on the Monday-Friday work week, it's actually a bit of a benefit because Dubai is on the Sunday-Thursday work week observed in the Arab world. So I didn't really lose any time. I left Saturday and got back Monday afternoon, ready to get into my regular work week.
But what happened after that? The meeting in Dubai took place on September 4th and I received my passport in the mail on October 26th, so what happened in between the meeting and the moment I received my passport?
While I was playing the waiting game, the folks running the Comoros economic citizenship program were going over all of my data one more time before hitting the approval button and making me a citizen of their country.
Generally, these passport programs pre-screen the data you send in with the application we've discussed here before. And this doesn't just apply to the Comoros, it applies to all economic citizenship programs. But what exactly are they looking for? For the most part, they are looking for three key things:
Are you a criminal?
Are you a terrorist?
Are you a public health hazard?
Let's go through those one by one.
Can criminals get economic citizenship?
Generally, if you have a big criminal issue they're just not going to take you to begin with. The people that you're going to work with — the channelers you work with to submit your application — are just going to stop you cold.
I've had a few people who've come to me over the years looking for passports who had a criminal record. In fact, that is now one of the questions on our online application. For some, this isn't as big of a deal as it is for others. For example, one guy had been in jail for child support issues. But we see all kinds of stuff. The bottom line is that if you've got big criminal problems like sexual assault, forget it.
I don't think too many people want to sell you a passport.
You may be able to slide through on some kind of residency program where they do a light check of your criminal background, but on economic citizenship, you're probably not going to get it. So, the big takeaway here is that if you have serious criminal issues you should start working on finding a program that will accept you now so you can eventually fix your tax issues, because it may take a while.
Hopefully, none of you reading this have big criminal issues, but considering the extreme popularity of our tongue in cheek article on non-extradition countries, there are probably one or two bad apples out there. Just know that if you do have a criminal record, you're probably not going to get through.
That said, they're going to double-check all three of these items, even if you do get through the application process in most of these programs. The Caribbean programs are going to REALLY double check it. And Malta and Cyprus are going to use Interpol, so you're really going to be vetted.
How do countries check for terrorists?
I cannot speak for every country, but many of the countries that offer citizenship by investment will not take anyone from a country on the OFAC list. Plus, if you are specifically on the list of sanctioned individuals in the US then most countries won't take you either.
Are you a health hazard?
The third problem is the big one for some of the people who come to us on occasion. It's not because they're criminals or terrorists, but because they have a health issue. I had one guy come to me about a year ago who explained that no one will take him because he has HIV. For the most part, countries that are selling their citizenship are not going to want to trade a passport for a health hazard.
In order to determine who's a threat, most economic citizenship programs will require a medical exam. That's the one big thing I had to do for the Comoros, I had to take an HIV test. However, it was really simple. I was in Tbilisi at the time so I just popped over to one of the hospitals — MediClub — I went in, paid the money, took the test, came back the next day, got a sheet in one of those plastic folders they use here and it said "Negative." I don't even think I had to get it stamped, quite frankly. I certainly didn't have to get it apostilled.
They took that result and simply said "Great!" Before you ever submit your application, the channeler will look through your medical exams. If my results had said "Positive" they would have said "Forget it, we're not even going to bother. You'll be rejected." While the channeler checks before submission, during the waiting period those running the economic citizenship program will check again.
I don't know of any economic citizenship programs that will let you in if you don't have a clean bill of health. HIV is the big disease they all check for, but most will also check tuberculosis and hepatitis. Some will ask for even more, but even the most lenient programs will check for HIV. To that point, there are even some countries in the world that won't even let you visit if you have HIV. For the most part, this holds true in Arab countries and some of the "cleaner" countries in the world such as Singapore.
The easiest place for people who have health problems is actually Europe. I'm not saying that that's a good thing, and I'm not trying to give people advice, but most European countries don't really do a test for residence or citizenship. It's the countries that are so rich that sometimes don't even test. Now, that's not an instant passport, but it could be a residence permit.
These European countries, like Portugal, sometimes require you to start a business in exchange for residence. There's usually a medical test for most investment programs, but some of the entrepreneur visas (link to article) don't require much in terms of getting a medical checkup. And I'm not aware of too many countries that require you to take a medical test to become a citizen, other than these economic citizenship programs where you skip all the steps of naturalization.
So those are the three things that they're checking. In the case of the Comoros, they can check it pretty quickly because they're not looking for a ton of things. Plus, since they're not under the thumb of the US, they're not worried about losing visa-free access, allowing the Comoros to be just a little more laid back.
Stick around, shortly we'll be talking about receiving the passport and what that process was like and, later on, we'll discuss the lessons learned throughout this whole process.
Get your economic citizenship & second passport
My goal in doing this series is to help as many people as possible become global citizens by obtaining second citizenship. I live this stuff, in part, so that I can better help individuals like you reduce taxes, obtain a second passport and experience more freedom.
If you'd like to work with me directly to create a wholistic global citizenship strategy, then click here. We'll go through an entire deep dive process to determine exactly what you need — from passports to residency to where you're going to live — all so we can get you to your end goals.
If you're just interested in getting a passport and already know which passport is the right choice for you, then you can go directly to Peter MacFarlane & Associates' website and contact them by clicking here.
If you're still determining which approach you should take, feel free to keep reading this series to garner all the knowledge you need to form a vision and actionable plan for the future.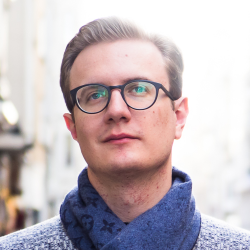 Latest posts by Andrew Henderson
(see all)