**Urgent** Update December 2024
Turkey rumoured to raise its minimum CBI (Citizenship by Investment) level from $400,000 to $600,000, effective start of 2024.
Minimum investment of $400,000
Get your passport in 4 months
Visa-free travel to 110+ countries
Three years ago, we didn't think that Turkish citizenship by investment was going to amount to much. They had just launched it in January 2017 and with an entry cost of at least $1 million. Unsurprisingly, there weren't many takers.
The Turkish government realized that they grossly overvalued their passport and dropped the investment needed to $250,000 in mid-2019. This instantly made it the hottest passport in the RCBI (Residence and Citizenship by Investment) world.
If you need proof, it's all in the numbers.
Since the bar has been lowered, approximately 800 applicants are approved for obtaining Turkish citizenship by investment every month. Add to that spouses and dependents and Turkey has naturalized nearly 20,000 people since the inception of the program just three years ago.
What's more, Turkey brings in an average of $250 million a month from its foreign investors. This equates to a staggering $3 billion in annual receipts.
No other RCBI program even comes close.
Subsequently, the sheer popularity of the program led to public pressure in Turkey, resulting in the minimum investment requirement being raised from $250,000 to $400,000.
As of early December 2023, rumours have begun to surface that Ankara plans to raise this amount by an additional $200,000, effective from the beginning of 2024.
According to Nomad Capitalist's on-the-ground sources, changes to government regulations for 2024 will increase the minimum CBI threshold from $400,000 to $600,000. This change will come into effect at the beginning of 2024, allowing foreigners to continue applying at the current rate of $400,000 until the end of 2023.
WHAT IS A CITIZENSHIP BY INVESTMENT PROGRAM?
If you don't know what a citizenship by investment program is, let us get you up to speed.
A CBI is a scheme set up by a national government to attract foreign investment. They do so by granting citizenship to people who invest a certain sum in the country through one of the various pre-approved investments.
Whereas in this article we're talking about the Turkey citizenship by investment program, many other jurisdictions around the world offer CBI programs.
For example, you can invest $1+ million in Malta and get its passport, which would grant you visa-free access to almost every country in the whole world.
Or, you could opt for the offshore haven of St Kitts and Nevis and get its citizenship by investing a mere $150,000.
The options are limitless and vary widely, but a few things are always the same:
You must invest or 'donate' a pre-set amount of money
The asset classes that you are allowed to invest in are also pre-defined
You will get a passport in return
WHY TURKEY?
But why would you want a Turkish passport in the first place? How strong is a Turkish passport?
Turkey is a vast country that straddles the Euroasian continent, with one foot in the Western European world and one foot in the Middle East. And, with a population of 78 million people, a median age of 31.5, and a life expectancy of 76, Turkey is a highly dynamic country and a true amalgamation of cultures.
Turkey is a newly industrialized country producing everything from televisions to home appliances.
Turkey has many great fundamentals, including the young population, its location, and its emerging market status, among many other factors that make it a highly interesting country for investors to engage with.
Turkey is a member of the G20 and NATO, as well as a candidate for EU membership. There is no denying that it's a regional economic powerhouse and the world's 16th largest economy.
It also has one of the highest GDP rates per capita when compared to other countries that offer the best citizenship by investment.
But it's not all a bed of roses. Turkey does have its fair share of problems, as do all countries.
The troubling neighbor that is war-torn Syria in the south, the hostile relations with its other neighbor Armenia, their Turkish lira that has crashed hard in the past few years, their friendship with Russia, President Recep Tayyip Erdogan's dictatorial aspirations… The list goes on.
The fact that only back in 2016, there was an attempted coup d'etat that took place in Turkey shows that it's a country where things could change on very short notice.
So, a word of caution. If you are going to invest in Turkey and get its passport, it would only be wise to carefully monitor the political and socio-economic developments there.
Or, better yet, get a professional to do it for you – the Nomad Capitalist team is always ready to help.
THE TURKEY CITIZENSHIP BY INVESTMENT PROGRAM
The Turkey citizenship by investment is one the easiest ways to obtain a second passport out there, with even easier rules to attract foreign direct investment.
Ever since January 2017, you can basically buy your way to Turkish citizenship.
Its foundation is in the country's Citizenship Law, Act No. 5901, and in the Regulation 2016/9601, which was passed and signed into law by the Council of Ministers (i.e. the Cabinet).
MAIN BENEFITS OF TURKEY CITIZENSHIP BY INVESTMENT
Pass it on
Turkish citizenship can be passed along to your children
Visa-free travel
Visit 110+ countries, including Japan and all of Latin America
Quick routes to USA and UK
Get access to live and work in USA and UK as a Turkish citizen
Get a passport quickly
Apply and receive your citizenship in 4 months
Bring the family
You and all of your dependents under 18 years of age will get citizenship
Investment options
Pick from 6 routes to obtain your passport
THREE ROUTES TO OBTAIN TURKEY CITIZENSHIP BY INVESTMENT
Acquiring a Property
Invest $400,000 in real estate in Turkey
Creating Jobs
Outsource some of the labor to a cheaper country
Making a Capital Investment
Deposit $500,000 in a Turkish Bank account
If you're wondering how to acquire Turkish citizenship by buying property, then here's your thorough answer. The Investment Office, under the jurisdiction of the Presidency of the Republic of Turkey, has set out three routes on how a foreigner can obtain Turkish citizenship by investment.
1. ACQUIRING A PROPERTY
The main attraction of Turkey citizenship by investment is getting Turkish citizenship by buying property. Since the lira has plummeted, real estate options are plentiful and they are cheap for foreign buyers.
You need to invest $400,000 in real estate in Turkey to become eligible for a passport and there are no restrictions on what you buy. It can be a house, apartment, or land – do whatever makes the most financial sense to you.
There is no pre-approval of properties as you'd get with other CBI programs where the real estate is usually overpriced.
Historically speaking, real estate in Istanbul doubles its value within 5-10 years. So if you're looking to buy, rent, and hold for the long term, this is the perfect option to gain another passport.
There are some minor rules that you must adhere to, however. If you're looking to buy multiple properties, both of which combined would make your investment $400,000 or more.
In other words, you can say "I'm going to buy one in Istanbul for $300,000, and then I'm going to buy something on the coast for $10,000."as long as both properties combined were for at least $400,000.
All of your properties must also be registered on the same day to be counted towards the required $400,000.
Besides the requirement to hold the property for a minimum of three years, that is all that there is to it.
2. CREATING JOBS
Have you always wanted to start a company abroad or do you have a business already and want to outsource some of the labor to a cheaper country? Then creating jobs in the Turkish market in exchange for citizenship might be an attractive option.
When the Turkish CBI program was launched, you needed to employ 100 people. Now, that requirement has been halved.
Basically, if you can start a company and employ at least 50 people, you will become eligible for a Turkish passport.
You'll probably need some legal guidance and advice on navigating the world of business in Turkey. Plus, setting up a company, running a payroll, and all that comes with its own costs. Here's a Turkish government page on the cost of doing business in Turkey so you can find out more about it.
It's hard to pin down exactly what your total investment would be, but we would only recommend this option for people who are set on running a legitimate business in Turkey for the long term.
3. MAKING A CAPITAL INVESTMENT
If you prefer not to get tied up in real estate or setting up a boots-on-the-ground business, there are multiple ways you can make a capital investment to obtain citizenship in Turkey.
The most important thing here is how much you need to invest.
The number currently stands at $500,000. You can put that money in as a deposit in a Turkish bank.
The three options for the capital investment for the Turkish citizenship by investment are:
Fixed capital investment confirmed by the Ministry of Industry and Technology
Fixed deposit in a Turkish bank for a minimum of 3 years, confirmed by the banking regulation
Government bond for a minimum of 3 years, confirmed by Ministry of Treasury and Finance
You also need to maintain the investment for a minimum of three years, which is very short in the CBI world.
WHAT IS YOUR BEST OPTION? – FOREIGN INVESTORS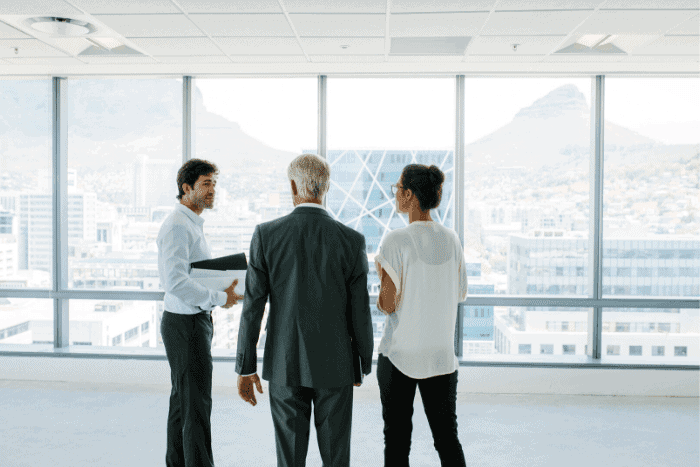 Take our advice on Turkish nationality by investment – Invest in real estate to get your Turkish nationality. And we're not just saying that because it's the lowest amount of money that it takes to participate in the Turkey citizenship by investment program.
Turkish citizenship through real estate property is the option that makes the most sense to an international investor.
Sure, you could go through the entire process of setting up a business and employing 50+ people. But you must then be pretty hands-on to run that business or have someone you can trust run it for you.
You could put $500,000 into a Turkish bank account or government bonds, but why add complexity to things?
Invest in real estate, rent it, then watch it increase in value and sell it three years later. Turkish citizenship is yours.
BUSINESS
Despite its popularity among expats and its relative high standing on the global scene, Costa Rica has been falling in World Bank's Ease of doing Business Index.
From being ranked 67th in 2018, it's now 74th, mostly due to the bureaucracy.
One could say that Costa Rica is very much process-driven rather than results-driven — and that's true of most non-Western countries.
On the other hand, it's a highly safe and politically stable country, perhaps the best in the Latin American region in those parameters.
So, if you see business opportunities there, don't let a little bureaucracy deter you.
THE STEP-BY-STEP TURKISH CITIZENSHIP APPLICATION PROCESS
Convinced that you need a Turkish passport in your passport portfolio? Let's talk about how you can achieve it in practical terms.
The application process usually takes just four months and it does not require that you learn any Turkish or go to a formal interview of any kind.
Neither is there a requirement to live in Turkey. All of your family members (spouse and kids under 18 years of age) can also obtain Turkish citizenship if you fulfill the requirements as the main applicant.
The entire process can be done remotely, or if you'd like to do it in person you can go to Turkey for a three-day trip, during which you would purchase the real estate and go home with your deed title. It's incredibly easy.
However, keep in mind that throughout the process, lots of paperwork will be required. Official translations, apostilles, notary certifications, photos… It's best to leave it all up to a certified professional. You definitely don't want to be keeping track of all that.
Restricted nationalities: Armenia, Cuba, Nigeria, North Korea, and Syria.
Here's what you need to do to get Turkey citizenship by investment. And for the sake of illustrating the process, we're just going to assume you're going the real estate route (the process for other investment types is extremely similar).
1. FIND AND BUY A PROPERTY
This is the investment-making part of the process. There are many smaller steps that make up the bigger step, such as obtaining a tax registration number. You must also open a Turkish bank account if you want to purchase a property in Turkey. Then, the property search may commence.
We have an extensive article that will tell you all about investing in Turkish real estate, including all of the taxes that you should know about and where it's best to look for an apartment.
2. OBTAIN A CERTIFICATE OF ELIGIBILITY
If you've gone the real estate route, you will need to obtain a Certificate of Eligibility for your investment.
In other words, it needs to be deemed as having fulfilled the requirements set out by the law. In case of real estate, you will need to apply to the General Directorate of Land Registry and Cadaster of the Ministry of Environment and Urbanization.
That's a mouthful. Imagine having to navigate that all by yourself too – real headache. It's probably best that you have local help. We can help point you the right way.
3. OBTAIN A RESIDENCE PERMIT
You need to be a legal resident at the time when you start the application process for your citizenship. So, you must obtain a residence permit after you've made your investment to be considered for a Turkish passport.
Normally, this will be issued after the application form for the residence permit is filled along with the Conformity Certificate and the real estate investment approval. The process takes three to four working days, a week at most, making it one of the speediest residence processes.
There is no need to stay or even live in Turkey prior to becoming a resident, but the applicant should attend the interview in person just once.
During the residence permit application, the applicant has to stay in Turkey for an uninterrupted period of three months until they have the permit card.
Basically, it's just a formality and another hoop to jump through. Luckily, Turkey has made it a particularly easy one.
4. LODGE AN APPLICATION FOR CITIZENSHIP
The final step in the journey – actually applying for citizenship. As soon as your residence permit is granted, you can submit your paperwork to the Provincial Directorate of Census and Citizenship
Technically, this could be all done on the same day.
And the best news of all? You are not required to be physically present in Turkey at any time during or after the process for the decision to be made. No interview has to take place either. The Turkish language requirement is not particular to you either.
In essence, you drop off the paperwork and can fly home with your title deed at hand and expect a passport in the mail in the next 4 months.
A Turkish passport is valid for 10 years, so you won't be needing to renew it soon.
OTHER WAYS TO OBTAIN TURKISH CITIZENSHIP
As always, there are multiple ways to obtain a second (or subsequent) passport.
There are alternative ways to obtain Turkish citizenship if the investment route isn't what you're looking for. However, there are a lot more hoops to jump through.
If a marriage is in the cards for you, marrying a Turkish national could mean you're eligible for a Turkish passport. Certain conditions must be met, however.
You must be married for at least three years and then go through a process in which a commission determines whether your marriage is real and valid.
You can also apply on the basis of descent and special circumstances, but the process is extremely long and demanding.
THE PROS OF TURKEY CITIZENSHIP BY INVESTMENT
As we mentioned in the beginning of this article, we thought that the Turkey citizenship by investment program wasn't much to look at when it first started.
Why would they charge so much – $1 million – for a tier C passport? A Turkish passport just doesn't compare to many of the other passports from jurisdictions that offer CBI, e.g. countries in the Caribbean.
But tier C does not automatically mean a bad passport. Tier C is a definition given to passports that do not have access to the US and the Schengen countries. Besides that, you have access to almost all of Asia, South America, and the Caribbean Islands.
Also, not many will be giving up their western citizenship only to become Turkish. It is, however, a good passport to use as part of a passport portfolio or with my "Belt and Suspenders" strategy.
If you are someone who likes investing in real estate, has cash sitting around, and wants to expand their global options, Turkey is a good deal.
Let's take a look at the various pros that Turkish citizenship brings:
You can generate income from your real estate investment. Rent your property once you buy it and turn a profit while you're at it. There are no limitations.
Travel to 110+ countries visa-free. A lot of countries in the world have bilateral agreements with Turkey for a travel regime that does not require visa prior. These include Japan, Mexico, South Korea, and pretty much all of Latin America. So, if you're looking to take your current western-friendly passport and add on to it without wasting a lot of money, it seems like an interesting idea to apply for a Turkish passport.
Relocate to the UK. As a Turkish national, you can live and work in the UK fairly easily. You would need to apply for a business person visa, initiate the move, and eventually even get British citizenship if you so choose.
Work in the USA. Another Western country that's open to business people from Turkey is the United States. If your dream is to quickly relocate stateside, you can use the E-2 investor visa to get the process started.
Prospective visa-free travel to the EU. Turkey and the EU are now closer to striking a deal for visa-free travel between the two than ever before. It's a real possibility, real soon – Turkey has met almost all of the conditions already.
You don't need to declare your wealth. Some countries that run CBI programs will make you declare all of your global wealth in order to apply. Turkey has your privacy top of mind.
Free medical care for all of your family. If you're a Turkish citizen, you're entitled to public medical help free of charge, both for you and your family members. Sure, public health in Turkey isn't of the top-level quality that you might want, but it's a great backup option.
Favorable inheritance law. You don't have to worry about your heirs not inheriting the real estate in the event of your death. Turkey's laws fully protect your legal heirs and will make sure the property passes down to them.
THE CONS OF TURKISH CITIZENSHIP BY INVESTMENT
There aren't as many cons to Turkish citizenship as one might think. With the changes to the program making it more favorable for foreign investors, the Turkey citizenship by investment program is one of the best out there at the moment.
There are a few challenging points that you do have to wrap your mind around, however.
Turkey is still a developing country and that comes with its own challenges. The cultural and socioeconomic implications of that on your life shouldn't be many.
In other words, if you don't live in Turkey, you're not going to care about the quality of their roads or their education.
However, when it does become important is when it starts affecting your investments.
You want a stable government and a stable political situation where you invest. Turkey is a bit shaky on this.
President Erdogan certainly has ruled with a tight fist, undermining human rights and freedoms at times. He has some dictatorial tendencies that have made him more of a friend than a friend of the heads of states in the world.
Plus, don't forget there was an attempted coup to overthrow the government by the Turkish Armed Forces just back in 2016. Even though that didn't succeed, who's to say it won't happen again?
All in all, there aren't any obvious or practical drawbacks to having Turkish citizenship but do keep in mind that there is risk involved when investing in a developing state like this.
TURKISH CITIZENSHIP BY INVESTMENT – FAQS
Who cannot apply for Turkish citizenship?
here are certain countries whose citizens are prohibited from applying for Turkish citizenship. These are Armenia, Cuba, Nigeria, North Korea, and Syria.
Do my family members also get a Turkish passport if I apply?
Yes. If you're the main applicant, your spouse and all of your dependents under 18 years of age can also get a Turkish passport.
What paperwork do I need to apply?
A lot of paperwork will be required of you, most of it accompanied by official translations, apostilles, notary stamps, and so on. It's best not to navigate all of this by yourself but with professional and legal help.
How long does it take to get a Turkish passport?
It takes 3 to 4 months from lodging your application to receiving your Turkish passport. This is one of the shortest times for a CBI program out there.
Do I have to pay tax in Turkey?
If you make an investment in Turkey but don't live there, you won't be liable to pay income tax. Do keep in mind that if you sell your property after the mandatory five-year holding period is up, you will be liable to pay VAT.
How do I receive Turkish citizenship by investment?
There are three routes to get Turkey citizenship by investment. First, put $500,000 into a Turkish bank or government bonds. Second, create at least 50 jobs for local people. Third, getting Turkish citizenship by property investment worth $400,000.
How much do I have to invest in Turkey to get its citizenship?
The minimum amount required to invest in Turkey is $400,000. You should invest in Turkey the minimum requirement to be eligible for Turkish citizenship.
Can I invest in a currency other than Turkish lira?
Yes. The investment amounts are specified in US dollars, but you can invest in GBP, EUR, or USD. For example, if you'd like to make a deposit at a Turkish bank, you can make it in any of these currencies and hold. It just has to be equal to $500,000.
WHAT HAPPENS NEXT
We think it's safe to assume that this year will be record-breaking for the Turkish citizenship by investment program. Only recently, the Chinese agents have caught wind of Turkish citizenship by investment program and have started to flock to the country, eager to tell their clients back home all about it.
Its main proposition remains its simplicity and the promising real estate market. Investors are able to visit Turkey for just three days and get into the program, then receive a passport and officially become a Turkish citizen. Your children will become Turkish citizens as well.
And indeed, Turkey gives you a lot of options. It's a safe haven for folks from less moderate Middle East countries and other countries where people want to have a Plan B.
Have you been thinking of applying for Turkish citizenship? Or has this article struck a chord and you're considering it now?
We always recommend you do your due diligence.
The information we've included in this article cannot be substituted for actual and professional advice, as always.
Laws get changed, requirements get outdated and even your personal circumstances might change. And with Turkey, that's particularly true.
Just now, three changes could throw a spanner in the works: the potential upping of the investment threshold, the implementation of travel between Turkey and the EU without the need of a visa prior, and the rising real estate prices in Turkey.
We can help you navigate all this and add a Turkish passport to your portfolio. Let's talk.