Dateline: Mexico City, Mexico
People are often looking for a way to get instant citizenship.
Even if they don't plan on living overseas, they tell me that they want to have the option of dual citizenship so that if they so choose they can opt to expatriate, live in another country, and travel as a citizen of that country.
And while speed is usually an important factor when it comes to acquiring dual citizenship, I think a lot of people don't understand just how long it can take.
But what is considered quick in the realm of dual citizenship?
Normally, people don't want to wait around for years. But nine months, 12 months, or two to three years is relatively short regarding citizenship processes.
While citizenship by investment has notoriously been the fast-track option to a second passport, there are alternative ways to get dual citizenship quickly.
In this article, I'm going to walk you through the process of what to expect in terms of speed and share with you five different ways to fast-track dual citizenship.
Ways of Acquiring Citizenship Instantly
There are at least five ways of getting dual citizenship quickly. While some will pertain to some readers more than others, there are various options to fit your lifestyle.
Let's explore each way of acquiring citizenship in more depth and some of the countries in which each option is available.
Citizenship by Birth

If you're giving birth to a child, they may be able to obtain citizenship from merely being born in the soil, or "jus soli."
Not every country offers this option, but there are at least 31 countries that do. 
You're born and you're a citizen. Boom — instant citizenship.
Some countries will even grant fast-track citizenship to the parent(s) of that child as well. This can generally take 2-7 years.
Unless you're in Brazil, where it normally only takes one year for the parent to acquire citizenship as well, a relatively easy road to dual citizenship.
In Europe, Portugal was the first country to allow children of residents to become citizens by birth. Still, bear in mind that the parents must have been residents in Portugal for one year prior to the birth of the child.
And in the Americas, many countries have done this without conditions for years. 
Obviously, some of us here would encourage people not to acquire dual citizenship in western countries where the tax burden is high, such as the United States or Canada.
Instead, I would suggest countries like Brazil, Mexico, or Panama.
Citizenship by birth is a pretty quick process. Clearly for the child, and possibly for the parents as well.
And it may just lead to citizenship by descent for future generations.
Citizenship by Descent
In several countries, you can obtain citizenship by descent if you can prove you have family ties to that country. 
However, this may not result in instant citizenship in many cases.
But in some countries, it can be quick. Especially if a country is well digitized to process applications.
Plus, citizenship by descent is relatively cheap, relatively easy, and reversible.
But this is given that you can provide all the right documents — such as parent or grandparent birth certificates.
And the Nomad Capitalist team can help you with that. We've helped a lot of seven- and eight-figure entrepreneurs obtain citizenship by descent. 
We've helped people that had a parent from Canada or the United Kingdom, ancestors in Ireland, or family ties in the Baltics. We even helped someone obtain citizenship by descent in New Zealand.
With at least 10 countries offering citizenship by descent rather quickly, you have several options if you have the right lineage.
With some of these offering second citizenship in as little as two to three months, other programs can seem a bit slow — even at 12 months. And a few of them, such as Italy, Hungary, or Poland might keep you waiting years after you've proven your eligibility.
But in the long run, if you can acquire citizenship with a top-tier second passport in two to three years, that's still a pretty good deal. Especially without living in the country. 
Though, that's not particularly fast when you're comparing it to some of the investment options. 
Instant Citizenship by Investment

Here at Nomad Capitalist, the team has worked with ultra-high-net-worth individuals that are looking for a second passport.
They often don't want to bother with the hassle of getting a second passport and go straight for one of the commoditized investment programs.
Whether it's one of the five in the Caribbean, a couple in Europe, or one in Vanuatu — there are several quick programs to choose from. 
Though, it all really depends on how fast you do your paperwork.
Some people take a year to do their paperwork. Sometimes it takes someone three to four months and another month of processing. And sometimes we file applications in three to six weeks. 
While it's hard to completely predict the approval time from the government, because it can change a bit, you can generally assume that it could take three to four months.
Some countries, like St. Kitts and Nevis, even have a 60-day rush option for an extra fee. But very few people choose to rush the process since the normal wait time is not much longer.
And as for choosing where to obtain citizenship by investment (CBI), there are at least eight countries where you can get  nearly instant citizenship.
But even people with tremendous amounts of wealth don't always choose the most expensive CBI program. 
This could be because it may not add a lot to their situation. For example, if you have $300 million and you obtain a Maltese passport that allows you to visit a few extra countries visa-free, it's not going to change your life.
Often, we see these people go to the Caribbean instead, much like the everyday entrepreneurs and investors.
But to give other countries a fair shake, let's look at all our top suggestions for acquiring CBI in less than 6 months*. 
*Note: All countries will have processing fees in addition to the investment fees.
Malta also has a great CBI program, but it generally takes at least a year. Plus, it has one of the highest price tags out there. But if you're looking for a powerful passport with access to European countries, and you have a bit more time, then it might be worth considering.
And if you are really interested in Montenegro, they have a CBI program that is traditionally processed in 3-6 months. But since their current program is only slated to go through the end of 2021, it's a bit risky at this point.
In short, commoditized CBI programs are hard to beat — particularly in the Caribbean — when it comes to speed. 
For a lot of people, that is the best way to acquire dual citizenship quickly. 
Unless, of course, one happens to fall in love and can just apply for citizenship by marriage. Though, that process is rarely quick either.
Citizenship by Marriage

For some people, the last route to citizenship is marriage. 
People often believe that marrying a foreigner will give them instant citizenship in that country. But this is only true in very rare cases, and the countries are usually rather random.
In most countries, once you marry one of their citizens, it puts you on a path to residency. After that, you can work towards becoming naturalized.
Though in the last couple of years, I've seen several countries get rid of instant citizenship for people who marry their citizens. 
One example is Armenia. You were once able to acquire immediate citizenship by marriage, but now you must wait a couple years.
But last I checked; Cape Verde still offers instant citizenship when you marry one of its citizens. It's obviously a small country, and there is probably not a huge dating pool. 
There are also at least 12 more countries that will fast-track your citizenship upon marriage to one of their nationals.
Just be sure to double-check that you won't have to renounce your citizenship (unless you want to). Some countries, such as Singapore, offer citizenship by marriage but don't allow dual citizenship.
Citizenship by marriage is not particularly quick, but in citizenship speak, it's not slow either.
By marriage alone, you might be able to qualify for citizenship in another country in 3-4 years.
And if you don't have to live in that country during the process, it may go by even quicker.
But if you're truly looking for the fastest way to gain dual citizenship, then you might want to bypass the dating and marriage path and go straight for a heroic act.
Instant Citizenship by Exceptional Citizenship
An exceptional citizenship may be the fastest way to acquire instant citizenship in another country. However, it is unlikely to apply to most people.
And what qualifies as an exceptional citizenship case, you ask?
Activities such as a heroic act, being an Olympic athlete, or owning a business might just be your ticket.
For example, a couple of years ago there was a Malian refugee living in Paris who saved a child from a burning building. The child was hanging from a balcony and the refugee climbed up to save the child.
Afterward, people began calling him "Spiderman" and President Macron announced that France was going to give him citizenship.
Of course, he had to become a resident first, but basically, in a case like this, the president can decree anyone to be a citizen.
Though, not every country has this provision.
And while I'm an advocate of CBI programs — this is what we often help our clients with — I would have advised Eric Schmidt, the former CEO of Google, differently.
Once I learned that he went through the Cyprus CBI program, my first thought was that he could have gone to another country with an exceptional citizenship option and negotiated.
Though, it would probably take more time than simply performing a heroic act and having the president do a press conference and issue citizenship immediately. 
But undoubtedly negotiating a great business deal in exchange for bringing jobs and capital could be another relatively fast way to acquire citizenship.
Conclusion

The idea that you're going to land in any country and just be handed a passport doesn't exist. 
However, there are several ways that you or your children can get instant citizenship.
Whether that is through birth, descent, investment, marriage, or an exceptional case; there are options, even if your goal is speed.
But don't forget — six months is extremely quick for these types of processes. 
And even if you don't want to acquire dual citizenship right now, you can still plan for it a couple of years from now. 
But don't delay too long. No matter how fast these programs may be, nothing is fast enough in an emergency. Start the process sooner rather than later. 
There are different approaches to building your holistic passport portfolio and the Nomad Capitalist team is ready to help you with whichever option will help you go where you're treated best.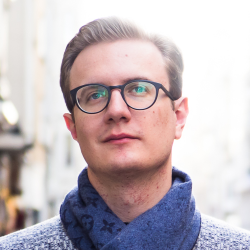 Latest posts by Andrew Henderson
(see all)