This is Week Twelve of the 26 week series #MyEconomicCitizenship. Each week I give you a glimpse into my life as I share the ups and downs experienced in pursuit of a second passport through economic citizenship. Each feature includes my weekly journal walking you through the process of obtaining economic citizenship, followed by an in-depth look at some of the most important topics people considering economic citizenship should understand. The series is presented by Nomad Capitalist in partnership with Peter Macfarlane & Associates, whom I worked with to obtain my passport. To read the entire series, just click here.
Dateline: Kuala Lumpur, Malaysia
Before the New Year, I explained the many reasons why I chose to forego Dominica's economic citizenship program. I also mentioned that I have since chosen a new program. But let me tell you, the choice wasn't an easy one to make.
After realizing that Dominica wasn't going to work, I sat down and had a talk with Peter McFarlane. I was on the beach in Europe when I called him up and I said "Peter, I'm going crazy. We've known each other off and on for a year or two. We don't know each other super well, but you probably know that I'm an intense person. And doing the Dominica program while traveling non-stop is very stressful."
"I want to go through an economic citizenship program. I want to be authentic. I want to be able to recommend it to people. I want to have economic citizenship and be able to use it and I think Dominica is the best value, but I'm a guy on the go and it's killing me." After that I ventured into a new idea and said, "I know you have the one other program. I'm a little bit freaked out about it. But, you know, maybe that's an option."
To my hesitant reference, Peter said "The Comoros?"
"Yeah," I admitted.
"Well, it would certainly be less money."
"Well, that's not the issue," I explained. "I've committed to spending the money, but that's a good thing, right? Once you've committed to spending the money it's nice to have a nice surprise at the end." But I also told him, "You know, I've made some comments once or twice about not being so sure about Comoros. It's Africa and I talked with one of my good friends who's a lawyer in Slovenia who said that they wouldn't really like that."
To this, Peter responded, "Andrew, listen. You're probably not going to be American and Comorian and renounce your citizenship; but if you want easy, why don't you give it a shot? Compared to Dominica, just like Georgia and Armenia aren't in the spotlight, Comoros is not in the spotlight. It's a legal program (which we did our due diligence to confirm this) and you get the Comoros passport."
"You can visit, you can get some bank accounts. Obviously, if you're still a US citizen you've got to do what you've gotta do with FATCA and all that, but you can slowly build it up and get some visas. You can start off, like I know you already are Andrew, by looking at other passports that are a little bit better than Comoros like a Tier B passport. The problem is that a lot of those countries don't let you go to Asia and the Comoros passport offers visa-free travel to Asia. That will fill in the gaps of a lot of other mediocre passports that are good for South America and even Europe, but are not so good in Asia."
So I said, "Okay, let's do it." Again, I contacted a few people. I contacted some new attorneys. I told them I would do it and then went on my own and contacted a few attorneys and everyone seemed to think "Hey, we wouldn't care." I asked the guy who set up my Belgian company and he said "You know, Andrew, we'd subject you to some scrutiny, but we would also see that you were born in the US. We'd see what happens."
Getting used to the idea
So I could start to see how things might work. For me and my lifestyle, and me being who I am, I felt that the Comoros could be a great way to fill in some gaps. It would be a great way to have a passport where I'd just be left alone.
I think it's important when you're in any business, to take time and reflect and realize and admit when you're wrong. I share information here every day. I try and share information about things that could cause you problems by saying, don't go to HSBC and don't go to Laos Rice Bank. I do a lot of stuff, sometimes knowing it's not going to work out well, or just figuring that I can test it and see IF it works out well. I do certain things expecting the worst, hoping for the best. That's what I do. I'm the guinea pig and I enjoy it. I share opinions.
So when I talked to a lawyer who said not to get that passport, I shared that information. You know what, I reserve the right — like any successful person — to say that further information can differ the research and I think that my concerns have been allayed, so mea culpa.
I'm checking into the Comoros passport with the right parties to make sure that everything is being done legally. Obviously that's why I'm working with these guys because I've known these guys at Peter McFarlane & Associates for a while. Like anything in the offshore world, I think you need to be very careful.
I'll be your Comoros guinea pig
This is what I do. I'm the guy who does this. I don't look at myself as the service provider because I'm the guy who does this myself and I share it with people. And I don't have any reason to say Comoros is good or bad, other than what I know. I'm going to go through the process, I'm going to report on the process and I'll let you know what happens. That's what I'm going to do.
Thank goodness that Comoros has somebody who's writing about their program because there's no other American out there who's going to put their name and face out there and tell you what he's doing.
In my recent podcast, I mentioned that this is how I'm trying to change the offshore business. We need more transparency. I'm not 100% sure when I do anything, which is why I do it. I'm willing to take the risk and I share the information with you. And when I hear lawyers saying "I'm not so sure about that." I'm cautious and I report it. And then when I hear later that there are other people and many more of them saying that they don't think it will be a problem for me to be Comorian and that it doesn't matter, then I go and do it.
That's the big lesson here: I'm willing to admit when I had some of the wrong information, I update the information and I'm telling you "here it is", I'm going down the path and I'll let you know what the information is.
Who else out there is not only saying that they're wrong in an industry of people who are arrogant and think that they're always right, but who else is sharing it with their name, their face and telling you what they're doing so that you can believe it? This isn't for some sales pitch because I want to sell YOU a Comoros passport; your passport might be different. You might want Dominica, you might want Panama, or you might want something else entirely. But that is where I'm at right now, so learn what you will from my experience.
Get your economic citizenship & second passport
My goal in doing this series is to help as many people as possible become global citizens by obtaining second citizenship. I live this stuff, in part, so that I can better help individuals like you reduce taxes, obtain a second passport and experience more freedom.
If you'd like to work with me directly to create a wholistic global citizenship strategy, then click here. We'll go through an entire deep dive process to determine exactly what you need — from passports to residency to where you're going to live — all so we can get you to your end goals.
If you're just interested in getting a passport and already know which passport is the right choice for you, then you can go directly to Peter MacFarlane & Associates' website and contact them by clicking here.
If you're still determining which approach you should take, feel free to keep reading this series to garner all the knowledge you need to form a vision and actionable plan for the future.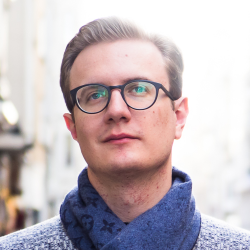 Latest posts by Andrew Henderson
(see all)