Many westerners want a second passport to increase their personal freedom and build an escape hatch. Some US citizens want one to renounce their US citizenship and avoid never-ending worldwide tax headaches.
However, many citizens of developing countries have an equally pressing need for a better passport: visa-free travel.
I've spoken to numerous clients who have lost out on job opportunities, investments, or personal meetings simply because their passport had a poor reputation.
While US and European citizens take visa-free travel to most of the world for granted, many other passports serve as inferior travel documents that make leaving the country difficult.
It's hard to travel the world as a Sri Lankan or Nigerian; countries not only make you obtain visas prior to approval, but getting those visas can prove practically impossible in many cases. If you're a citizen of a country with a bad passport, you may be losing tens, if not hundreds, of thousands of dollars in missed opportunities.
Immigration authorities around the world tend to take an odd view on who should be allowed into their country and who should not. For example, Europe's Schengen Area just opened up to countries like Vanuatu and Moldova (which are not particularly wealthy), while simultaneously requiring citizens of Peru to obtain a visa. It's a bureaucratic game and, unfortunately, one that some citizens lose.
In response to the success of our article on the world's best passports for travel, here are the five worst passports in the world for easy visa-free travel…
The five worst passports for visa-free travel
5. Nepal
Nepal's passport offers visa-free access to a mere 37 countries, mostly nearby countries in South Asia. This causes the Nepalese passport to rank 90th in the world, which is quite poor when you consider there are plenty of ties among better passports.
Most notably, Nepalese may visit India, Pakistan, the Philippines, and Singapore without a visa, as well as several islands and a number of African countries.
4. Palestine
Palestine has been described as the world's largest open-air prison — a prison difficult to escape seeing that Palestinians suffer the unfortunate fate of a poor travel document. Using a Palestinian passport can prove even more challenging since the Gaza Strip has no usable airports due to its conflict with Israel. In fact, it's not even clear who qualifies for citizenship in Palestine, due not only to the territorial issues with Israel and its British past but also to vague nationality laws.
For those that have managed to get one, the Palestinian Authority passport offers visa-free travel to 35 countries, including surprisingly good access to Ecuador, Haiti, Nicaragua, Venezuela, the Seychelles, the Maldives, and a number of other Caribbean and South Pacific islands. Basically, all of the romantic vacation spots. Palestinians can also spend 30 days in Malaysia without a visa, although scrutiny of Palestinians, even in Muslim countries, is tough.
3t. Somalia
Somalia is known for a number of things, from the US military incursion in the 1990s to the Somali pirates of the 2000s, to humanitarian efforts in Somaliland. Those factors, combined with Somalia's history as a hotbed for black market passports, have made Somalia's passport tied for the third-worst passport on earth; it offers visa-free travel to just 32 countries.
Malaysia is among the countries that allow Somalis 30 days visa-free access for tourism. We frequently discuss that Malaysia is one of the most open countries for tourists, which is significant considering that, while a Somalian passport used to be in the top ten in Europe, the only African country it offers access to these days is Uganda.
3t. Pakistan
Pakistan's 188 million citizens are limited to visiting only 32 countries without a visa, making international travel difficult for those living in the crowded country. In our experience, Pakistanis are eager to obtain a second passport as theirs is ranked 92nd best in the world. In fact, only Haiti, Dominica, Micronesia, St. Vincent, and Vanuatu offer true visa-free travel to Pakistanis; the remaining countries require an e-visa or a visa on arrival, which may require that a fee be paid.
Outside of a few Caribbean islands, the best country Pakistan's passport grants access to appears to be Bahrain, but only for 14 days at a time.
2. Iraq
A sad history has made Western governments fearful of Iraqis traveling to their country, and the current slate of problems in the region doesn't help. As a result of factors, from Saddam Hussein to ISIS, Iraq's passport is the second worst in the world, allowing visa-free travel to only 31 countries. This positions the Iraqi travel document at number 93 among all passports in the world.
The good news for Iraqis is that their passport does allow travel to several countries of interest, such as Ecuador and Malaysia; even Macau allows Iraqi passport holders to obtain a visa on arrival. Just don't expect to have much luck banking offshore with Iraqi citizenship.
1. Afghanistan
The worst passport for travel purposes is that of Afghanistan. The Afghani passport offers visa-free travel to only 28 countries according to the Visa Restrictions Index. Like their neighbor, Pakistan, Afghanis have few true visa-free travel options, as most countries that allow them to visit require a visa on arrival.
Dominica, Haiti, Micronesia, the Cook Islands, and St. Vincent allow pretty much any nationality to visit, including holders of all passports on this list. Afghanistan citizens may visit Macau, Sri Lanka, Seychelles, Samoa, and several African countries by obtaining an electronic travel authorization online or a visa on arrival. However, Afghanis are refused admission to Kuwait.
If you need a second passport for less restrictive international travel options, or merely for increased personal freedom, you can learn more about second passports from us.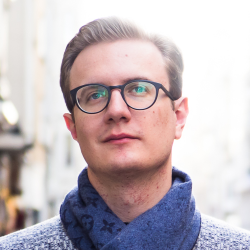 Latest posts by Andrew Henderson
(see all)
Last updated: Dec 28, 2019 at 12:59AM