Recently, Big Four accounting firm KPMG conducted a study of tax competitiveness among fourteen major countries, as well as 55 international cities within those countries. The goal was to correlate the actual corporate income tax, capital tax, sales tax, property tax and other local taxes on business together with labor costs.
The result is a list of the most tax-friendly countries in the world for businesses. Countries included India, Canada, China, Mexico, Russia, the UK, The Land of the Free, Germany, Australia, Brazil, Japan, Italy, and France.
Overall, India was determined to have the lowest cost of doing business, with a two-to-one tax advantage over the United States and nearly a four-to-one tax advantage over France. However, the cities with the lowest taxes on business just may surprise you.
Top 5 World cities with the lowest taxes on business
5. Toronto, Canada
Canada has some of the developed world's lowest actual tax rates, and Toronto has actually lowered taxes on business and real estate in recent years.
Of course, plenty of locals don't like the business tax decreases; here at Nomad Capitalist, we consider attitudes toward business as one of the most important qualities in choosing a place to do business.
The KPMG survey found Toronto to be one of three cities in the top ten with the lowest tax rates on business, despite its position as a fast-growing metropolis with high property prices and higher costs of labor than smaller cities.
4. Mumbai, India
The fifth most populous city in the world, Mumbai has a reputation from the media and films like Slumdog Millionaire of being filled with poverty.
And while India's financial capital does suffer from poverty, it is also a dynamic financial center with some of the world's lowest taxes and cost of doing business. And the Mumbai city government recently refused to raise taxes on locals for the next two years.
In addition to being India's entertainment, fashion and commercial center, Mumbai – formerly known as Bombay – is among the top ten world financial centers.
As India continues to grow as an emerging market, Mumbai will undoubtedly play a larger role on the global stage. Some of the world's lowest taxes can't hurt, either.
3. Chengdu, China
China placed third out of the fourteen large countries surveyed in terms of low taxes on business. As China's east coast becomes increasingly expensive for business, more companies – including international companies – are moving inland to cities like Chengdu.
These western cities aren't exactly small, either. Chengdu's population of 15 million makes it rather small compared to the urban megacity of Chongqing – home to 30 million people – just a few hours away.
Chengdu is the cheapest city for business taxes in China, and among the cities with the lowest taxes in Asia.
2. Vancouver, Canada
Despite the fact that business taxes increased in Vancouver several years ago, the British Columbia city has some of the lowest total business taxes and cost of labor among developed countries.
In fact, it was ranked number one on this list not long ago. Vancouver has a tax system more favorable to corporations and wealthy investors than almost any other city in the world.
Vancouver not only offers low tax rates for corporations, but its municipal government has a policy of offering property tax breaks and exemptions to large developers (and the west accuses China and India of crony capitalism).
It is actually Vancouver's expensive real estate market that may cause you to think the Canadian city is expensive, although Canada's closure of its Immigrant Investor Program will keep out more wealthy Chinese that have drive up property prices.
1. Chennai, India
The world's city with the lowest taxes on business is one you may have never heard of. Chennai is the sixth-largest city in India and the industrial and commercial center of South India.
The city was an early example of industrialization, going back to the sixteenth century when it manufactured textiles for export to Britain for use in war.
Chennai has a diverse economic base, with software and technology companies doing business alongside the automotive and financial sectors.
Ironically, Nokia is currently debating leaving Chennai over a disputed tax bill with the Indian government.
However, the growth is expected to continue, thanks in part to Chennai's status as a low tax city. Forecasts project the city to grow two-and-a-half fold by 2025.
Would you do business in one of these lowest tax cities? Leave a comment below.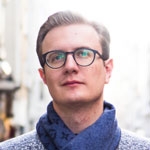 Latest posts by Andrew Henderson
(see all)
Last updated: Aug 18, 2021 at 8:09PM