Dateline: Kuala Lumpur, Malaysia
When it comes to doing business overseas, knowing who you can trust is more important than ever. In fact, Forbes has stated that a business's most valuable commodity is trust.
In its simplest form, trust in business means that Party A can trust Party B to carry out any agreed-upon task to successfully execute a joint endeavor or efficiently handle an economic exchange.
We often discuss the different attributes of a safe haven, like low to no taxes, non-extradition policies, territorial tax systems, or accessible second residencies and citizenship programs. For any entrepreneur or businessman looking to set up shop in another country, trust should be another attribute you add to that list.
For one, when it comes to joining the global economy, higher trust levels within a society not only contribute to higher GNP levels, but they also suggest that the country is better equipped to adapt to the world market place.
Why?
Basically, the more a society places trust in "voluntary associations" — a willingness to trust and work with strangers — the easier it is to build large corporations that will be successful on a world scale.
But even if you're not interested in running a global operation, the amount of trust you can place in others brings many benefits to business.
To name a few, higher levels of trust can lower transaction costs, help enforce contracts, and expedite credit for individual investors.
With more trust, there's less of a need to divert resources (like time that could be used innovating new products) or spend as much to protect yourself and your business from exploitation, government corruption, crime and insecurity, abuses against property rights, etc.
I know it's hard to imagine getting things done without the lawsuits so common in the Land of the Free, or even the Italian-style quid-pro-quo deals, but in some parts of the world that's just how things work.
With trust.
Some have even gone so far as to say that countries with higher levels of trust have a more efficient and honest bureaucracy. I'd rather do without them, but if they have to exist I'd rather they be efficient and honest.
That being said, let's take a look at the culture of trust in the different regions and countries of the world.
Africa
Ethiopia – 24.4
Unfortunately, all African countries scored below average (26.1) when it came to the question of whether or not people in their country could be trusted.
However, there are still many good reasons to invest in Africa. Of all the countries in Africa, Ethiopians expressed the highest level of trust in others when it comes to conducting business transactions.
While the country saw an improvement in its "Doing Business" ranking this past year, it is still far from other countries and regions on this list when it comes to trust or ease of doing business. It did, however, score higher for trust than expat favorites such as Chile (12.6).
Latin America
Uruguay – 28.4
A history of heavy-handed dictators and high income inequality has made for many untrusting Latin Americans. Uruguay was the only Latin American country to score above average when it came to trusting others.
The country has several other factors working in its favor, however, including relatively high levels of economic freedom, a generous second residency program, great opportunities for agricultural investment and many expat-friendly cities and beaches.
Middle East
Jordan – 30.9
Of all the countries in the Middle East, Jordan came in second after Iraq for levels of trust. We chose to highlight Jordan since Iraq (40.8) is an ultra frontier market, while Jordan is a much stabler country with quite a bit of promise for current emerging market investments.
As we've mentioned before, as a region home to many wealth centers and frontier markets, the Middle East is a growing force when it comes to global finance and investment. In fact, we've named Arabic as one of the five most important languages to learn for business.
If you are interested in doing business in Jordan, it is a good place for service industries and it will take less than two weeks to set up your business. It is also a good place for high real estate investment yields.
Southeast Asia
Vietnam – 52.1
Overall, the ASEAN countries have a strong culture of trust. Vietnam was the highest-ranking country in the region, ranking sixth among the top ten most trusting countries in the world. Even better is that many Vietnamese prefer to work with foreigners over locals.
Plus, the greatest market growth in Vietnam is occurring among foreign firms — firms that are often just successful businesses that have been transplanted from overseas and nurtured on Vietnamese soil.
Within Vietnam, there are many opportunities to invest in agriculture and infrastructure, and expats have been enjoying the great cost of living there for years.
Asia
China – 52.3
The most trusting country in Asia isn't Japan, or even South Korea, but rather "communist" China. Coming in at number five among the most trusting countries in the world, China even beat out it's own offshore jurisdiction in Hong Kong.
In fact, the majority of Chinese people feel that most people can be trusted. Perhaps this in one reason why China has been the fastest-growing economy in the world and is still pulling over 6% annual growth as it "slows" down.
China's growing cities provide incredible investment opportunities and the country's importance as a world power only continues to grow with the creation of the AIIB and it's ever-increasing embrace of capitalism.
Europe
1. Norway – 74.2
Sweeping the top three rankings are the Nordic countries of Finland, Sweden and Norway. The Nordic countries pride themselves on the honesty and transparency of their government — which may be one reason Norway made our list of the most developed countries with a budget surplus.
In fact, the Nordic countries have topped our lists many times, including the lists for most peaceful country, best country for data privacy and web hosting, most valuable passports, and the best country in which to be born.
While taxes and the cost of living are high, this northern European region continues to dominate in economics, productivity, innovation and social indicators of success. If your looking to do business based on trust, Norway or either of its neighbors are your best choice.
English-Speaking Countries
Finally — in case you were wondering — New Zealand tops the charts among English speaking countries with 51.2% saying that most people can be trusted. The US came in fifteenth, falling behind other English speaking countries such as New Zealand, Australia and Canada.
Building trust and making connections in the right places with the people who matter (and can be trusted in return) can make all the difference in your business dealings.
Nomad Capitalist has been developing that trust and those connections over the years. If you are interested in taking advantage of our experience and building your business based on trust you can apply for a consultation today.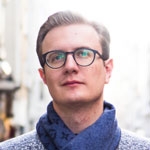 Latest posts by Andrew Henderson
(see all)
Last updated: Aug 14, 2021 at 12:01PM