I've talked for some time about the importance of having an offshore bank account, especially if you live in a country where such a thing is considered "unpatriotic" or "unethical".
A legal offshore account is just good financial sense as your local government borrows and spends itself silly.
If you live in the west and the US in particular, chances are your savings are being wiped away by inflation and tiny interest payments. It's a joke.
But as they say, there's always a bull (or in this case, simply better) market somewhere, and in the developed world, that somewhere in Australia and New Zealand.
Of course, there are plenty of emerging markets that offer great interest rates on your money, both in US dollars and emerging market currencies.
But Australia and New Zealand banks haven't followed the race-to-the-bottom that other central banks have. Banks are fewer and more solvent than in the US, for example. Australia has had all of three bank failures in the last 125 years, all in 1931. The cause and effect of ugly balance sheets was a lesson learned during deregulation in the '80s.
[UPDATE: Australia has now joined the race to the bottom, but interest rates on deposits are still relatively decent.]
As a result, a litany of Australian banks offer savings accounts with rates as high as 5%. These include multinationals like ING. On top of that, the Australian dollar is up against its US counterpart more than 2% since July, even as it hit resistance and is testing recent lows. The whole place just seems solid.
But not too fast. Most Australian banks require you to be a local tax-resident. After all, they don't want the entire western world cashing in on their good fortune. I've seen some New Zealand banks that are a bit more flexible, but you still need to go there, even if it's just for vacation, to activate the account. They, too, pay rates above 4% and offer some rather innovative everyday banking products.
There is a way to get around the residence restrictions on accounts like these, however. World financial centers like Hong Kong offer savings and term accounts with a wide range of currencies to choose from. In some cases, you can change the underlying currency your account is held in on a dime. Talk about currency hedging.
Hong Kong, for instance, has easily one hundred banks lining the streets of its Central district. You can't walk down the street without tripping over them. As an offshore geek, I get a Chris Matthews-style tingle up my leg just hanging out there.
They offer some of the most sophisticated banking opportunities in the world. I've seen banks there paying close to 2.5% on Australian dollar-denominated accounts; quite a difference from the local Australian market rate, but a substantial improvement over most US rates.
More intimate financial hubs like Andorra and Liechtenstein also offer similar services. Some even allow you to write checks in any of the multiple currency the bank deals in.
The fact is, it's getting harder to open an offshore bank account everywhere in the world. Singapore will still open accounts for Americans, but it's getting harder. Hong Kong has made it next to impossible without a "friend" to refer you.
And banks in Switzerland and throughout Europe have shut their doors to the average Joe.
Not to mention that some of the remaining offshore banking hubs – similar to New Zealand – have no formal deposit insurance plan. Not that I believe the FDIC has any sort of solvency to actually pay claims if things go from bad to worse, but I understand many people need the feeling of safety when going offshore.
All of these factors should be taken into consideration when opening an offshore account because bank procedures and regulations differ from one jurisdiction to the next. Once you start thinking outside your home country and become a truly global saver, you'll learn how to make the most of your money based on what's important to you.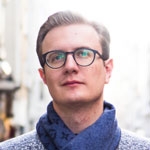 Latest posts by Andrew Henderson
(see all)