Guest Contributor: Jon Erikson is a writer based in Tbilisi, Georgia. His experience consists of consulting for clients in the public and private sectors.
One of the best investment strategies you can have is to seek out diamonds in the rough; in terms of international investments, that means looking to lesser-known markets with relatively low-cost assets, but impressive growth potential.
These opportunities can be found in industries and locations around the world, provided you have a watchful eye and an enterprising outlook.
One emerging economy that really doesn't get enough attention is that of Georgia, a country in the South Caucasus on the crossroads of Europe and Asia. Georgia is a small country (about 3.7 million people), but has a dynamic service sector and a government that has steadfastly committed to a pro-business program for the past 12 years, with no sign of reversing course.
Georgia is an attractive place to invest in tourism largely due to its combination of low taxes and high growth rates. Gross domestic product grew by an average of 5.93 percent annually from 2003 to 2015.
Contributing to growth has been a commitment to low taxes. For instance, non-Georgian source income is never taxed, income from dividends and interest is taxed at 5 percent, and corporate income is taxed at 15 percent (with a plan in the works to exempt profits that are retained or reinvested).
Georgia has several fast-growing sectors that are worth watching and potentially placing your investment dollars. Of those sectors, the tourism industry is particularly exciting. In 2014, a total of 5,515,599 foreign nationals visited the country. Of those, an estimated 2.2 million came for leisure purposes.
It's easy to see why.
Let's take a deeper look at why it is that people travel to Georgia, and the reasons why investing in the country's tourism industry would be a smart move for you.
Update 2020: This article was written by a guest contributor more than four years ago. To learn about Andrew's personal opinions about investing in Batumi, Georgia, watch the video below.
1. Diverse Travel Destinations
The food in Georgia is fantastic, you can find some of the most ancient surviving architecture in the world here, and you can go skiing in the mountains and swimming in the Black Sea on the same day.
Tourism hot spots such as the capital city of Tbilisi, the Black Sea coast, and the country's mountainous north are being developed to better accommodate international travelers. Roads are getting up to European standards, customer service is probably the best in Eastern Europe, and hotel infrastructure is on the up-and-up.
As of 2014, Georgia had 16,786 hotel rooms, with brand hotels achieving an average occupancy of 75 percent. About 57 percent of those rooms are located in hotels in Tbilisi and Batumi.
The Black Sea port of Batumi is arguably the most impressive of Georgia's tourist destinations. It has been a popular summer resort area since the Soviet period and remains a popular destination of choice for domestic vacationers as well as travelers from Russia, Iran, Turkey, Armenian, Azerbaijan, Ukraine, and elsewhere.
In 2014, the Adjara Region (which is home to Batumi and some smaller seaside resorts) counted for 23 percent of the entire country's supply of hotel rooms.
But as the country's sole metropolis, Tbilisi is where most travelers go. It's got an exotic flavor and a great restaurant scene. Thriftier, more party-oriented travelers enjoy its large number of cheap bars.
Located in the country's north are the winter resorts. Bakuriani, Gudauri, and Mestia are the most popular. Bakuriani is a ski resort about a two and a half-hour drive from Tbilisi and at an elevation of 1,700 meters above sea level. Mestia is farther from Tbilisi and famous for its fierce local culture, and the highest-elevation permanent settlement in Europe. Gudauri is another ski resort about two hours from Tbilisi.
Due to infrastructure and capacity constraints, however, Tbilisi and the Black Sea coast have the greatest potential for future growth.
2. Potential for Growth in the Tourism Industry
Georgia's tourism market has exploded over the past decade, as foreign arrivals increased by nearly 1,000 percent from 2005 to 2015. However, there are good reasons that business people are still seeking to invest in hotels in Tbilisi and Batumi.
The largest numbers of visitors currently come from neighboring countries such as Russia, Turkey, Armenia, and Azerbaijan. However, Georgia is building its brand in Europe and there have been notable increases in visitors from Poland and Germany in recent years.
Earlier this year, Georgia re-opened its visa-free travel program for Iranian nationals. That means that holders of Iranian passports can once again travel to and from Georgia without restriction, as they could prior to 2012.
Now that international sanctions against Iran are being dismantled, that country has major potential for economic growth. And Iranians have already demonstrated that Georgia (especially Batumi) is a favored destination. A bigger Iranian consumer class means more tourist arrivals — and more reasons to invest in tourism in Tbilisi and Batumi.
Georgia is also unique in the Black Sea region for its high degree of cultural liberalism. Gambling and sports-betting are 100 percent legal, as long as they are done in a licensed casino (Tbilisi and Batumi have no shortage of them).
Georgia's Black Sea coast is also no slouch when it comes to nightlife. International pop stars and DJs perform at well-attended summer festivals in places like Batumi and Anaklia. Alcohol is readily available and inexpensive.
Plus, it's pretty easy to get to Batumi, either from Tbilisi or international locations. There is a decent rail connection between the two cities, and the coast is only a couple of hours by car from Kutaisi (Georgia's second-largest city and home to an international airport).
3. Minimal Barriers to Entry
Another obvious reason to consider investing in Georgia's tourism industry is that there are minimal barriers to entry. Georgia has no restrictions on the purchase of immovable assets by foreigners, and taxes are minimal.
Plus, the authorities recently set up "Free Tourist Zones" to promote investment in the hospitality sector. All seven of these zones are located on the Black Sea Coast and they offer certain financial benefits to entrepreneurs in terms of infrastructure support and tax advantages.
For example, incentives to invest in hotels include:
land plots for hotel construction that are sold to entrepreneurs for a symbolic price
the government provides necessary infrastructure (gas, water, sewage, electricity) and constructs access roads
construction permits are granted via simplified procedures and with no application fees
the value of the land plot is tax-exempt
profits earned from providing hotel services are exempt from profit tax until 1 January 2026
If investment in tourism is your calling card, or you're interested in making it your, Georgia is one of the better destinations out there. It's growing, its costs are low, and its government is committed to attracting investment by making it financially worthwhile.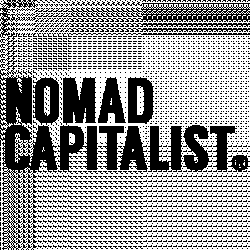 Latest posts by Guest Contributor
(see all)
Last updated: Mar 26, 2021 at 1:49PM