Dateline: En route to Budapest, Hungary
Miraculously, the train from Zagreb has quasi-functioning wifi… a near miracle for the railways of Eastern Europe that still can't even figure out how to get a website that works.
I'm traveling to Budapest to check out the country's surprisingly low tax rates on businesses as well as some highly intriguing real estate deals, and I decided to take the rather long ride by rail.
For some reason, Slovenia and Croatia – gorgeous as their scenery is – are rather poorly connected to the rest of Europe by air. Both Slovenia's Adria Airlines and Croatian Airlines are hard to find when looking for flights.
That's quite an oddity these days, as air travel around Europe explodes. Heck, it's an oddity where I live in Southeast Asia, where so many low-cost airlines have cropped up that they're now merging with each other to manage the ridiculous amount of seat inventory.
Here in Europe, Hungary-based WizzAir is one of the fastest-growing airlines, making travel from Budapest easy and cheap.
Next week, I'll be in Barcelona, where Vueling – the low-cost carrier started by the company that owns Iberia and British Airlines – flies from cities large and small in Spain to points all over Europe.
For less than $100, you can practically go anywhere on the continent, and even to places in the Middle East.
The same is true in Asia, where I routinely fly from Kuala Lumpur to Cambodia and back for $100, and where one of my team members just flew first class to Ho Chi Minh City for under $150. It's ridiculous.
If I had to bet on one trend in the consumer space in the next 5-10 years, it would be similar to low-cost airlines cropping up on a regional level in Central America and even eventually in Africa. While countries like Colombia and Brazil have cheap airlines that fly domestic routes, getting from Panama City to Bogota or from Quito to San Jose is jaw-droppingly expensive.
While owning an airline sounds like the biggest drag in business, I'm bullish on continued aggressive expansion in that business precisely because of what I see on my travels.
All over the emerging world, people are yearning to see the world. When I was in Moldova – the poorest country in Europe – I met a lot of young people who are beginning to travel for leisure, even if their salaries are in the mid three figures a month. They simply find a way.
The same goes for pretty much every other emerging country I spend time in. Young professionals and recent college graduates are traveling around their region in greater and greater numbers.
That's on top of the millions of these young people that are packing their bags in Moldova, Cambodia, or wherever else and moving to wealthier countries to increase their earning potential.
And with countries like Spain dealing with nearly a decade-long record unemployment, people from the so-called "first world" are flying the coop, too.
All of this leads to greater and greater travel. The world is becoming more connected and the cultural impact of books like The Four Hour Workweek is making the idea of travel for all a reality.
On the surface, you might think my recommendation would be to invest in some airline stock. Or to start an airline.
Hell no.
However, there are ways to profit from the explosion in travel dollars and the dozens of new airlines serving a new generation of travelers. If you dig a little deeper, it becomes pretty obvious.
The path to profiting from this travel boom is a similar path to profiting from the boom in mobile phone purchases, smartphone purchases, and countless other consumer trends in an emerging world.
Quite simply: metals.
Why You Should Invest in Strategic Metals
Think about it; the biggest trend in the airline business right now is new airlines flying new planes. I personally try to fly Qatar Airways every time I travel between Europe and Asia. In a pinch, I'll fly Emirates.
Unlike dreadful US airlines, the Middle Eastern and Asian airlines actually fly relatively new planes. They're not flying the same crippled hunks of junk from the 1980s. Upstart airlines in the emerging world are ordering planes from Airbus and Boeing to add to their fleet all the time.
Every plane out there relies on all sorts of industrial metals. The increasing technology in each plane contains various metals as well.
The same is true for smartphones. Two years ago I gave an interview to a website called Benzinga where I explained why upstart phone manufacturers like Huawei would become dominant forces in the world thanks to selling cheap products to emerging consumers.
Today, you could walk around Kuala Lumpur and see ads for no fewer than half a dozen phone manufacturers you've never heard of… all aiming to sell someone making $500 a month his first (or next) smartphone.
Of course, every phone contains metals. Every smartphone contains even more metals. The displays that power iPhones cost a pretty penny to make because they rely on strategic metals.
Not only is there greater consumer demand and a booming business in the consumer sector, but new companies are cropping up to sell products at razor-thin margins just to establish themselves as a brand. That means more products being made and more demand for metals.
Owning silver is an excellent strategy because not only is silver considered a precious metal, but it has great industrial use as well. At less than $20, silver seems ridiculously cheap to me, especially considering it is only eight times more prevalent than gold in the earth's crust.
Silver has widespread use in a number of components in products you use every day.
There are also other metals that are not precious metals, but rather are called strategic metals. These are some of those letters on the periodic table that you learned in school but have likely since forgotten.
Remember molybdenum?
Probably not, but strategic metals like it are playing a larger and larger role in all of the stuff being made.
While you can take a paper position in silver through ETFs like SLV or by buying anywhere from 1 to 10,000 ounces of silver at our favorite place for precious metals offshore, buying, owning, and selling silver is easy and cheap.
I recommend holding at least 5% of your net worth in silver, with a little bit stored on your person and the balance in an offshore vault.
How To Invest in Metals Overseas
Owning strategic metals can be complicated because much of the supply of some metals is controlled by China. Chinese-government influenced firms are literally hoarding whatever supply they have and driving up prices for the rest of the world.
With some metals, you could count the number of firms that maintain any kind of supply on one hand. It's crazy.
I'm always obsessed with finding new ways to profit from the emerging global economy, so I've been seeking out the best way to invest in the various mechanical and electronic components that I see doubling or even tripling in demand in the next few years.
As I said, buying silver is easy; I have a great relationship with the folks at Bullionstar in Singapore who will sell you as little as one ounce of silver and store it at their vault for free.
I'm also a fan of palladium, considering its connection to Russia, although many of the easy-to-use offshore vaults don't offer it. If you're interested in buying palladium and storing it offshore, feel free to reach out to our team.
Strategic metals pose an interesting opportunity to diversify your portfolio into something most people have never even heard of… except people in the know. Behind every Apple product or AirAsia flight are strategic metals.
Having a nice balance of precious metals and strategic metals as part of your portfolio allows for strong mid-term growth potential in strategic metals combined with liquidity and additional profit potential in silver, palladium, and even gold.
Of course, metals are an excellent hedge against fiat currency madness as well.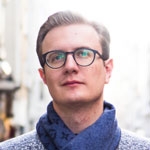 Latest posts by Andrew Henderson
(see all)
Last updated: Dec 28, 2021 at 10:41AM