Dateline: Stepantsminda, Georgia
The Rooms Hotel here in Stepantsminda is one of the coolest places to be in Georgia. While I love city life and doing deals, even I need to relax every once in a while. And there are few better places to do it than here.
Here — on the edge of Georgia's Kazbegi National Park bordering Russia — the Rooms Hotel is a great place to think, reflect, and relax.
It also happens to be one of the hottest markets in Georgia for buying agricultural land. Thanks to the presence of this upscale hotel, it seems that everyone in this area has some land to sell. Mind you, they're selling at sky-high prices that I don't recommend you pay.
However, Georgia still has an abundance of land for sale at much more reasonable prices. As do many other countries in this part of the world.
I've acquired several pieces of raw land here, as well as a small portfolio of residential real estate and a commercial property. However, one asset I always wanted to add to my portfolio was a ranch; a large tract of land with open vistas as far as the eye can see.
Ever since I was a teenager, I've been fascinated by ranch lands. Whenever my family visited Arizona on school breaks, I would request that we go to towns such as Bisbee. I wanted to see the future boom towns recommended by Harry Dent in The Roaring 2000s.
Today, the way the United States is going, small towns like Bisbee don't have much hope. Outside of a few Social Security recipients moving into either quirky or tract housing, there's not much growth to talk about. Foreign real estate, however, holds a lot more promise.
Which, of course, is what brought me to Georgia.
This is the story of how I, with no ranching experience in my life, ended up buying a cattle ranch.
Why buy a cattle ranch?
For one thing, it's just fun. Some people go to Las Vegas and blow $14,000 in a weekend; I invested $14,000 into a cattle ranch. In The Art of the Deal-esque fashion, I simply enjoy doing deals. And the price per anything on this cattle land was too good to pass up (more on that later).
Seriously, though, I am a strong believer that agricultural land is a great investment. I spoke on a recent podcast about why I'm allocating a good deal of my illiquid portfolio into land.
And I'm not the only one who knows the value of land.
A few years back, many Indian immigrants came to Georgia with millions they'd earned selling their grandparents' land back home. They bought up so much land here that the government will no longer register some lands to certain foreigners.
In China and elsewhere, Chinese families have built great wealth by buying up as much land as possible.
Cattle land is, by its very nature, far outside of any major city. As such, it is hard to value and hard to sell. Nevertheless, I fundamentally believe that land has value. For starters, it is extremely hard for your foreign government to confiscate. In addition, since it does not directly generate income, it is a non-reportable real estate for US citizens.
While I am acquiring other agricultural lands for crops and vineyards, I also chose to purchase a cattle ranch. The emerging world is consuming more calories and specifically more proteins. While Georgia's cattle market is rather local now, I believe you'll soon see marginally greater consumption locally. There will also be increased efficiencies in the market for regional sales as Asian markets in particular demand more beef.
For more information about this fascinating trend, read The $10 Trillion Prize.
Options for finding foreign real estate
There are several ways to find land for sale overseas. However, none are immediately obvious if you don't have any knowledge of the country you're looking to invest in.
One option is to use a broker. However, most real estate brokers don't deal in land. In my case, my connections in land were not very helpful. Plus, many brokers don't see the long-term value of owning a non-reportable hard asset with improvement potential.
Another option is to search for foreclosed real estate. I've purchased bank-owned lands before, but most banks only have a limited selection of development land. Micro-finance institutions sometimes have postage-stamp-size parcels that were loaned against, as well.
However, no banker I had worked with before had any cattle lands. The only banker that might have had land in the future had a reputation for selling land with title problems. He also was known for refusing to sell to foreigners.
In my case, I found my particular parcel of land on a Georgian real estate website by scouring through endless listings.
How I found my cattle land
One thing you'll find in many emerging markets is that the preferred local classified sites (if they exist) are messy. The are often littered with misplaced ads, bait-and-switch ads, ads with no photos or maps, and outdated ads no one bothered to remove (or even continued to renew, for what reason I have no idea).
I spent several months intermittently browsing real estate ads on the local classifieds site, asking my lawyer to help translate those that were written only in Georgian (i.e. almost all of them).
I even spent a few nights researching during last Christmas vacation in a Warsaw hotel suite, goading my girlfriend about how we could build a "Summer Palace" on the land.
Eventually, with the help of some contacts on the ground, I got a feel for which listings were real, and which were not. That's when I turned the project over to my Georgian assistant with a list of standardized procedures.
My assistant went through all of the listings and made a duplicate-free list of properties that were at least 20 hectares (49 acres) in size, and were listed for less than $30,000. Within a week, we found several candidates. A few phones calls eliminated parcels that were sold and those that were of no interest, narrowing our options down to two.
The negotiation process
One thing you should know when buying property overseas: have a local do the talking. Show yourself at the property too soon and you'll overpay every time. In fact, I often have a surrogate do all of the negotiations until I show up at the closing table with cash.
In this case, I involved my assistant and a lawyer. My assistant arranged meetings with my lawyer and me for two properties:
The first one (herein, "Parcel A") was 160 hectares (395 acres) in Southwestern Georgia, near the Turkish border. The owner was willing to break it into two equal parts to be divided as I wanted because he had an existing tenant who could only afford to buy half. The price would be $22,000 for each half.
The second one (herein, "Parcel B") was 40 hectares (98 acres) near Eastern Georgia's wine country, and it was about to be foreclosed upon. In an odd arrangement similar to a short sale, the owner retained the title while the bank was approving any sale. The owner was asking $32,000 because he wanted to salvage his reputation and make a profit on the sale.
Initial negotiations – Parcel A
I spent much of that Saturday meeting with the broker and owners of Parcel A. The guy who placed the website listing was a shady low-rent broker. He had a lot of ads for cheap land online, including many that have expired, but no doubt continue to get the phone to ring.
My lawyer and I drove to a run-down apartment block near Tbilisi's Vake Park, where the broker had converted an old apartment into a Soviet-style office. We walked up seven flights of stairs because the elevator was so dodgy looking that neither of us would chance getting in it.
In the broker's office, we met with the owner and his son. Neither, of course, spoke English, so the lawyer handled negotiations, having prepared with me on the drive over. We knew the price was pretty firm, having tested them on the phone, so the issue was mainly about dividing up the land to our liking and agreeing on transfer.
Despite not having to debate price, the meeting literally took three hours as I sat in the middle of four screaming Georgians discussing terms.
The easy part was subdividing the land. The Georgian government makes this process relatively easy, so long as you have a good surveyor who can draw up maps for you. Subdividing isn't a complex process the way it is in the United States or Western Europe.
The hard part was discussing transfer terms.
Handling transfer terms – Parcel A
It turns out that the elderly owner had a mortgage on the land, as well as a tax debt. These were easily identifiable by my lawyer, but it complicated the sale. For one, the bank with the mortgage wouldn't want the land sold to an immigrant (i.e. me). Secondly, the owner was unwilling to transfer the title in a way that the bank wouldn't know who bought it.
The reason was that the owner's son was a low-level lawyer in a nearby village government. Georgia has been one of the most successful countries at cracking down on corruption, and for some reason, the owner's son felt that transferring the land to a company would bring the heat on him.
The next best option involved transfers to a local party, then to me. My lawyer wasn't an option since lawyers in Georgia don't use trust accounts. Consequently, they don't generally buy property or hold funds on behalf of their clients, lest it be subject to tax.
That left me with the option of transferring the land to my assistant and hoping she'd cooperate, or transferring it to the broker's son, a semi-professional skateboarder. The broker himself was not an option, as he had tax liens on his name and the land I would be paying for would be scooped up by the government.
As we were discussing these bad options, the sellers told my lawyer, in Georgian, to "just give us the $20,000 and let's wrap this up". The broker turned white as a ghost as he practically lunged across his desk to shut them up. He had told my lawyer he wanted to be "partners" and that he could not offer a further discount as his commission was only $500, not the actual $2,000 we had just discovered.
The offer – Parcel B
My lawyer and I retreated to lunch and figured this deal, while once-promising, was dead. It was a sad but true realization considering that 160 hectare parcels are hard to come by in Georgia.
Negotiations for Parcel B were easier. Deals in Georgia tend to be easier when a bank is involved. While prices are not usually negotiable on REO, banks operate efficiently and with sanity. Something many rural landowners can't claim.
I say they "usually" don't offer discounts because I was ready to get a deal done at a great price. My assistant had already determined that Parcel B needed a quick sale, and I was prepared to push for excellent terms. I told my lawyer's assistant that I wanted to offer them $16,000 rather than the $32,000 at which they had listed the property.
Yes, half price.
"They won't take it", she quickly suggested. The lawyer, however, was willing to try, and he made the call. Within about five minutes, he had convinced them to consider our offer and hung up so the owner and bank could work it out.
Fifteen minutes later, an officer from the bank called us back and told us that they would accept our offer. The only condition was that I would have to close in three days. That, however, wasn't a problem since the actual closing process can be done in the same day if you know what you're doing.
In addition, since I was technically paying the seller and not the bank, the deal could be done in cash. I could even pay in US dollars. Consequently, no bank transfer or currency conversion was required.
I called a client and asked if he wanted to do the deal with me, and we set terms. Everything looked to be going perfectly.
Closing the deal – Parcel B
Unfortunately, we were forced to delay the closing, and the client eventually changed his mind, leaving the deal dead. Bankers in Georgia are generally pretty emotionless, but this one got a little upset with my lawyer when he called to deliver the final blow.
A few days passed, but I was soon meeting with my lawyer once again in his office to discuss other business. We ended up discussing other deals, but eventually came back to the cattle land deal. I told him that I was willing to do the deal again myself, without sharing it with a client. However, I was curious why it was still for sale given their timeline.
In a rare twist, we were able to agree to lower the price to $14,000 on the basis that I would meet the seller in person and close immediately. We got the seller to agree to come to Tbilisi so registry work could be done there, rather than two-and-a-half hours east.
I agreed, and we set a time to complete the transaction.
Closing on a cash real estate deal isn't that difficult anywhere, but it's especially straightforward in Georgia, so long as you know a good notary. Good notaries can file everything with the government electronically, so you don't even have to wait at the (still efficient) government office.
All in all, it took about an hour to do the paperwork and file everything for same-day registration. That was a bit longer than usual because there was a mortgage that needed to be paid off and canceled.
The filing fee was 200 Georgian lari, or about $90.
Lessons and opportunities
This was a great deal that came together due to several factors: having a good professional helping me, having a local team on the ground, having my own experience in the market, and being ready with cash in hand.
I am still looking at smaller pieces of land, both in and outside of Georgia, at higher prices per meter/acre/hectare. Obviously the nature of a "large" parcel (compared to other market offerings) of cattle land in a rural area means it's cheaper per unit, and while Parcel A would have been just about as inexpensive, I don't expect to see many deals at this price point.
The price of $14,000 translates into about $141.70 per acre, or $350 per hectare, of ranch land. Most ranch lands, including this one, do not have structures on them. Nor does this land have electricity. It does, however, have access to a stream and the ability to drill a well.
At the moment, I'm in no hurry to become a cattle farmer. You can purchase cows relatively inexpensively here, but of course the process of running an actual operating cattle ranch is challenging.
My opinion is that, at the right price point, owning land of this nature is worthwhile. Foreigners are once again able to buy land in Georgia, and parcels of this size are not readily available. That, in addition to my general reasons for owning land, make this a comfortable illiquid investment for my portfolio.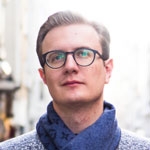 Latest posts by Andrew Henderson
(see all)
Last updated: Aug 19, 2021 at 9:08AM