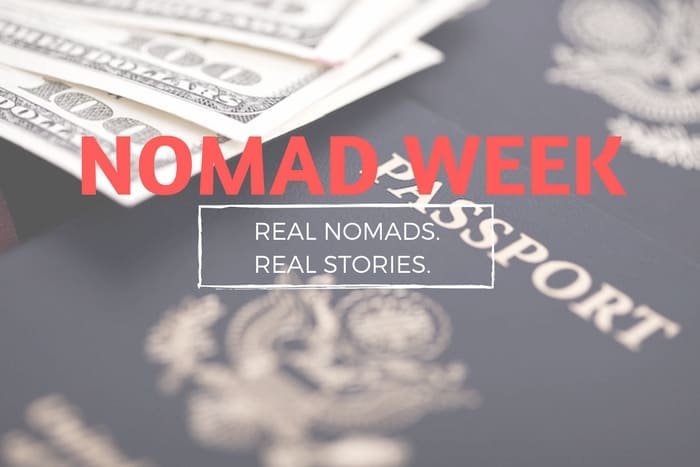 Welcome to Nomad Week, a ten part series revealing the adventures, knowledge and travel tips from experienced digital nomads located all across the globe. I recently reached out to some of the best in the industry to get their perspectives on world travel and the digital nomad life. This week we will share their stories with you. Real nomads. Real stories. Find all ten interviews here.
Dateline: Tbilisi, Georgia
Olivier Wagner is originally from France. Now he is a digital nomad and perpetual traveler, constantly on the move. Olivier prepares US tax returns for US citizens living outside the US, including accidental Americans renouncing US citizenship.
Where are you living now?
Podgorica, Montenegro (I've been doing one country a week for the past 1-2 months).
How long have you been there?
Two days.
Where is your favorite place you've ever lived and why?
New York and Bangkok. In both cases, working and commuting was efficient, they had some inherent energy. That said, I find exotic places to give me energy, as such, after staying some time somewhere, it's time to move on to get energy elsewhere.
What is your LEAST favorite place you've ever lived and why?
France, too much negativity.
What was the EASIEST country you've ever visited (i.e. easiest immigration, easiest to open a local bank account, etc)?
* Easiest immigration: Georgia, Cambodia and the European Union (for me)
* Easiest to open a local bank account: Georgia
* Cheapest: Montenegro (I was splurging a bit when I was in Thailand)
* Easiest beer: Czech Republic
* Easiest place to spend a lot really fast: The Netherlands
* Easiest place to party: Spain
* Easiest airport: Singapore (keep the swimsuit in your carry-on and go hit the pool)
Have you ever had any problems in a country? (i.e. immigration issues, getting robbed, etc.)
No, no problem. If you have problems, you have the wrong mindset, find solutions instead.
When the Chinese consulate gave me a 3 days visa, I learned how to make a better visa application next time around.
When a client offered a price I couldn't reasonably accept using current processes, I gladly accepted and it gave me the motivation to become more efficient.
Do you prefer one region of the world over another, and why?
* Canada for the Greenery
* The US for the technology
* Thailand for a nice routine, work environment
* Eastern Europe to find employees
Is there anything that would make you settle down and stop traveling as much?
There was a time in my life when I was searching for a place to call home. Not anymore, I "own" who I am now: a nomad. I belong in this transient bubble.
Convenience to work, having people there who care about me and the ability to enjoy the greenery could convince me to set a base, but I would continue to travel.
Who has been the most influential person on your travels (someone that encouraged you to start, or someone who has influenced you along the way)?
* Chris Guillebeau
* John Richardson (behind every self-made man, there is another man)
* And a few others who were there to convince me of what I knew all along, but was tough to ignore: the power of the possible ("Those who think they can do it and those who can't are both right")
If you were coaching a new nomad, what would you recommend they do to get started?
1) Just do it, really, do it. Overcome your fears. Deep down, they know what they need to do, but they were surrounded for too long by people who told them that it could not be done.
2) Surround yourself with like-minded people.
What country would you recommend a new nomad go to FIRST?
Thailand, it's a fine country, it has good infrastructure, but more than the country itself, it is the ability to network with other nomads, which I would recommend.
What is one country that you have not been to but is high on your list, and why?
Brazil, a kid's dream.
What was the biggest mistake you made that other nomads can learn from?
Waiting too long. I should have done it years earlier. I knew it, but didn't. Just do it.
Jump off the cliff and build your wings on the way down. If you want to build your wings before jumping, I'm sorry to break it to you, but it just ain't how it works 😉
How do you meet new people while living the nomad lifestyle? Do you ever get lonely?
I am an introvert, I do not go out of my way very much… I do get lonely. I do meet new people thru the events organized by co-working spaces. Other than that, I network with like minded people and treat business connections as humans. It feels so much better to be able to be oneself while doing business.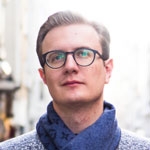 Latest posts by Andrew Henderson
(see all)