Dateline: Singapore
I've been fascinated with the concept of offshore private vaults and safe deposit boxes for years.
Basically, a private vault is an alternative to a bank-safe deposit box. Some vaults are ultra-high-security refuges fit for James Bond, while others are more accessible secure facilities.
These offshore private vaults are an excellent international diversification strategy for several reasons:
Private vaults allow you to store assets ranging from gold and silver bullion to, in many cases, fine art, wines, or anything else;
The privacy offered by such vaults can provide high-quality legal asset protection for physical assets;
For some nationalities, such as US citizens, precious metals stored in a private vault outside the banking system are exempt from tax reporting, making these offshore private vaults a boon to your tax strategy; and
Unlike offshore safe deposit boxes, offshore private vaults are outside of the banking system, which means that they're a safer alternative to banks.
This article is a comprehensive list of offshore private vaults contacted by my R&D team as part of our ongoing efforts to provide the greatest number of opportunities to our clients.
There are a number of different strategies at play when it comes to using private vaults overseas. Some people prefer to move their existing precious metals held domestically to an offshore vault whereas others prefer to buy precious metals directly offshore from the vault itself.
Geographically, some prefer offshore private vaults that are close to home (for instance, a Canadian vault for a US resident), while others prefer their vault to be as far away as possible in a safe, reputable jurisdiction, such as Singapore or New Zealand.
While I work with people to create holistic internationalization plans, this article isn't intended to suggest any particular diversification strategy. It's merely a list of some of the best offshore private vaults around the world.
And while my team and I have helped clients set up accounts with private vaults in numerous countries, we have not thoroughly vetted every vault on this list apart from determining if they meet our general customer service principles, meaning that the company actually answers emails promptly and treats its clients with respect.
As such, any engagement with these companies is undertaken at your own risk. With that said, let's get into the list of the best offshore private vaults around the world.
The Best Offshore Private Vaults in Europe
Europe is a classic choice for wealth preservation and asset storage. Many of the world's large logistics companies maintain vaults in London, Zurich, and Frankfurt, which remain popular choices for services from online gold-buying to higher-level private vaults.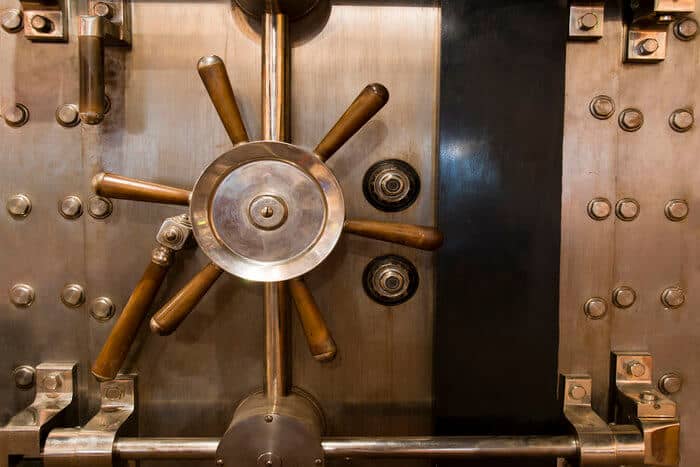 Österreich
Sparta Safe, Löwengasse 39, 1030 Vienna
Austria offers a privacy-minded approach to wealth, which makes it one of the best countries in the world for storing valuables without busybody bureaucrats bothering you.
Sparta Safe offers ten box sizes that range from the size of a drawer to a full room, and the cheapest box will set you back a quite reasonable €300 per year.
Sparta Safe is located in Vienna's city center, which is a quick drive from the airport. The vault is protected by an armed guard during business hours, and while basic insurance is provided, additional coverage can reach up to two million Euros. As this is Europe, there are "banker's hours," but the vault offers a 24/7 "on call" service that allows you to access your vault storage for a small additional fee.
Ireland
Sentinel Vaults, Waterloo Exchange, Ballsbridge, Dublin 4
Located in Ballsbridge, Dublin, near the US Embassy, Sentinel Vaults offers low-cost safe deposit boxes to hold cash, jewelry, digital data, and passports as well as precious items like artwork. In addition to vault boxes, they also offer document safekeeping for as little as €300 for five years, making it one of the cheapest options for storing sensitive paperwork offshore.
Sentinel Vaults is Ireland's only certified member of the Safety Deposit Association since it has a facility in an old bank vault that has been upgraded to private vault standards. Clients gain entry through a unique pin code and biometrics in addition to a traditional key to their private box. Insurance is also available for a fee.
Ireland is often overlooked in favor of nearby London, but it may be worth considering as a European private vault solution.
Switzerland
Swiss Gold Safe; Kapuzinerweg 16, 6460 Altdorf UR
Swiss Gold Safe offers offshore private vaults in the Gotthard area; the facility resides outside of major cities and urban centers. Swiss Gold believes Switzerland is the most important place for precious metals sales since Switzerland is in the center of Europe. The country is one of the most politically and economically stable countries in the world, and most importantly, they value the protection of property. Switzerland is also a major center of bullion dealings, has many gold refiners, and has historic ties with major gold producers.
In order to open a Swiss Gold account, you must schedule an appointment via phone or email. You must bring an ID to the meeting, and payments are accepted in Swiss Francs, Euros, US-Dollars, Bitcoin, and Ether.
Clients can choose from segregated storage, safe deposit boxes, or crypto storage. Swiss Gold Safe's website does not include information regarding what their security is like, nor does it include pricing for storage or general insurance quotes.
Although the website is not modernized and appears to be very simple, Swiss Gold Safe seems up to date with modern social media as they have tagged links to their Facebook, Twitter, and YouTube accounts.
SINCONA TRADING AG; Limmatquai 112, CH-8001 Zurich
Sincona Trading Ag is located in the heart of Zurich, a global financial hotspot in a safe and stable country. It's a 5-minute walk from Zurich main station, which is 10 minutes by train from the Zurich airport.
Sincona Trading Ag is a precious metals and bullion dealer regulated by the Swiss Financial Market Supervisory Authority, which accepts clients from all over the world. 24-hour access is available to Sincomna Trading Ag customers at all times, and prospective customers may contact the facility Monday through Friday between 9 a.m. and 5 p.m local time.
In order to rent a safe deposit box, clients are required to visit Sincona Trading Ag in person. Sincona Trading Ag also offers coin trading in addition to the buying and selling of precious metals and, of course, vault storage.
Storage boxes are available in 10 sizes and range from 250 to 3,600 CHF per year. Sincona Trading Ag's website provides information about renting lengths and insurance, and it's informative. There's a ton of useful information on their site, but it's mainly focused a little more on buying and selling precious metals than it is on safe deposit boxes.
The Best Offshore Private Vaults in The United Kingdom
United Kingdom
Metropolitan Safe Deposits; 19 Cheval Place, Knightsbridge, London SW7 1EW.
As a result of Brexit, there has been a decrease in sales of residential property in London, but no decrease in safe deposit sales.
Christopher Barrow – the owner of Metropolitan Safe Deposits – believes London still enjoys its safe-haven status among global investors despite these uncertainties. Most of Christopher's clients have used Metropolitan Safe Deposits for at least 10 years, but many have used his service for over 30.
The vault service offers 20 storage variations – one of which can fit a double bed – ranging from £99 to over £2,783 per year. Complimentary £10,000 insurance is provided, and clients may add additional insurance at their own cost.
https://www.metrosafe.co.uk/sizes-and-prices/
The vault uses advanced surveillance systems with time-locked doors. This type of vault – to my knowledge – has never been breached. Computer-verified touch and fingerprint scanning are utilized in addition to two unique keys per safe box. Alarms cover the perimeter of every safe box, and surveillance is watched by multiple facilities that are connected to the police. Private rooms are available for use, and Metropolitan believes their safety precautions overrule the need for clients to be overseen by a security guard.
The website is helpful – it's modern, informative, and includes thorough pricing, insurance, and security information.
Heathrow Safe Deposit; 113a The Broadway, Southall
This vault service in west London calls themselves the most secure safe deposit box facility in Europe. The owners were established jewelers who created the vault after seeing an increase of burglaries in Europe. Most of Heathrow's clients store jewelry, bullion, data, and personal items.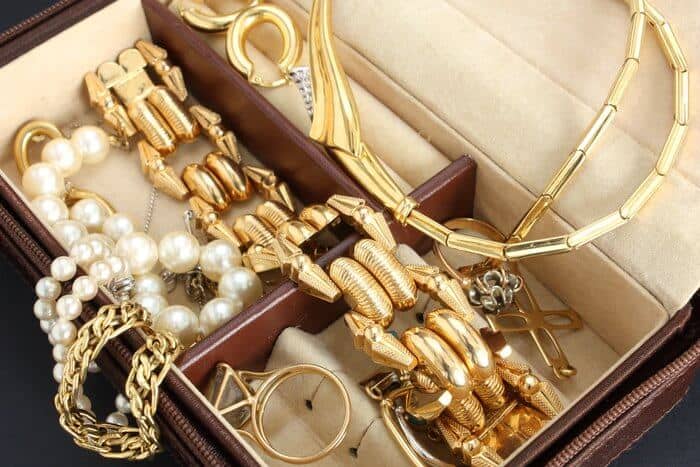 In order to open an account with Heathrow, clients must bring a valid photo ID and proof of address via bank statement or utility bill dated within the last three months.
The service's security features facial recognition, swipe cards, and fingerprint scanners. The facility features alarm systems and an offsite independent security specialist with onsite guards. Doors are bulletproof, and the vault has been scientifically tested on each side against core drills (CD) and explosives (EX) and has anst ECB-S Certified Grade X (ten) CD EX.
Each safe box is supplied with two keys, and no spares or masters are available. Clients may choose from one, three, and five year leasing options with four sizes of storage to choose from. Storage prices range from £120 to £349 per year. Clients may insure safe boxes for up to £500,000 per box with the option to insure items even when taken out of the facility; this is called a "wear cover." A good example of this would be a woman taking a bracelet out of the box to wear to a wedding. The service's website is modern, elaborate, visually appealing, and user-friendly.
Luton Safe Deposit Centre; 15 King St, Luton LU1 2DW
Luton Safe Deposit Centre is located in Central Luton near High Street Banks, and they are footsteps away from Luton Town Hall. The service is accredited by the Safety Deposit Association, Financial Conduct Authority, the Information Commissioner's Office, ADT, and Chubb Safes.
Clients may have access to the premises outside of business hours after paying an unspecified fee and are granted free unlimited access to their belongings without an appointment during business hours.
The center is under 24/7 surveillance, and clients may only choose one authorized individual to have access to their box. Private viewing rooms are featured for belongings to be handled securely. Small through extra large boxes are offered, and the most popular box is their large box, which costs £240 per year. The service provides complimentary insurance coverage of £10,000, but clients may purchase additional insurance.
The service has a 4.4 out of 5 stars Google rating that can be seen on their website, which is modern, informative, and user-friendly. There's quite a bit of information regarding security at the facility, but a chat box is available in the lower right corner for immediate communication.
The only drawback to this option is that it's only available to certain people. In order to become a client, you must be a UK National living inside or outside of the UK.
The Best Offshore Private Vaults in Australia and New Zealand
Australia and New Zealand make excellent options for offshore private vaults since they're both stable countries that are geographically isolated from most of the world. While there are plenty of high-quality private vault options within these countries, these are some of the best that we've found.
ARA Vaults, 145/28 Lexington Dr, Bella Vista NSW 2153
ARA Vaults is located in Sydney, Australia and is operated by Andrew and Jenny Dalton. The couple designed, built, programmed, and now operate all of their vaults.
What I find the most intriguing about ARA vaults is their four-way verification system. This vault service is one of the only facilities that uses iris biometrics – the most accurate biometrics authentication system apart from DNA – as a part of their four-count verification process.
Not to mention, throughout their 25 years of experience, the couple has inspected vaults on five continents: America, Europe, Asia, Australia, and Africa. The couple has been recognized by the Australian Federal Government for their integration of CRM, access control, and accounting package. They are able to facilitate global orders for shipping and storage of bullion and have been doing so for many years, holding for US, Asian, and European clients.
Their website appears to be user-friendly, modern, and professional, and the site is full of information and should answer most of your questions.
ARA Vaults is known for their safe custody of gold and silver bullion, jewelry, precious heirlooms, Bitcoin, data files, and secure document storage. The service's safety deposit boxes range from size small to extra large, and boxes start at just $22+ (AUD) per month for the small box and $55+ per month for the extra large box. Complimentary $10,000 insurance is also included in the monthly fee, and members have free unlimited access to their boxes during operating hours. I noticed that the service is open six days a week but closes for a few specific days/holidays, so that's something to keep in mind in the future if you'll need access on or around those dates.
ARA Vaults offers private viewing rooms for members to open their boxes in. Another impressive perk to using ARA Vaults is their door-to door service for transporting valuables from both local and international locations via ARA Security.
Smaller perks that make the service even more convenient are a lounge area for client guests, complimentary bottled water and coffee, and free on-site parking. There is no lock-in contract, so you can cancel your vault service whenever you need. The storing of firearms, ammunition, illegal drugs, liquids, or organic materials is forbidden.
Reserve Vault; 102 Adelaide St, Brisbane City, QLD, Australia, 4000
Reserve Vault is located 20 minutes from Brisbane Domestic & International Airports and 30 minutes from the Port of Brisbane. The vault is deep underground in geopolitically safe Australia and provides state of the art protection with 24/7 monitoring. The service is most commonly used to store precious metals, data, Bitcoin and Cryptocurrency, jewelry, collectibles, diamonds, and gems.
Clients may choose from safe boxes, bullion locker safes, individual upright safes, large high-security safes, custodial storage, fire-resistant document storage, document compactus, and dedicated private floor space. Storage types are grouped into Categories 1-4 and prices reflect that accordingly.
Clients may enter Reserve Vaults by appointment only and with very strict requirements. No phones or cameras are allowed in the vault area under any circumstances, and nobody – not even management – can access the vault outside of normal hours. Clients are accompanied by a security officer while visiting their unit, but they are given privacy while handling its contents. Two individual clients may be at Reserve Vaults at once.
To maintain maximum security, Reserve Vault's website does not include photos of the facility. The website is modern, user-friendly, and provides in-depth information about what the service offers. You can book a tour online by visiting Reserve Vaults' contact page.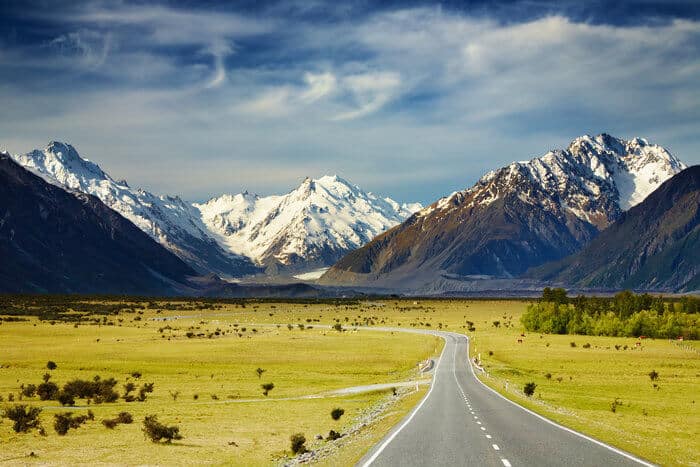 Imperial Vaults; 190 STODDARD ROAD, MT ROSKILL, AUCKLAND, 1041, New Zealand
Imperial Vaults is close to the Waterview tunnel connection, making it easily accessible for many travelers, and it's only a couple of minutes from the southern motorway as well.
Because Imperial Vaults was created to help keep precious belongings from becoming victim to thefts, burglaries, or fires, the company is happy to provide clients with a "steel fortress that will blow clients away."
Imperial Vaults has eight storage options to choose from, and there is no restriction access; clients can access the vault as often as they, please. Rental prices begin at $140 NZD per year with discounts available for longtime customers. Although the service keeps some of its security tools private, they have mentioned featuring dual key boxes, photo IDs, biometric scanning – including palm scanning, a high-quality steel vault, CCTV that operates 24/7, and 24/7 remote monitoring. Because of features like palm scanning, the facility is not susceptible to identity theft or other threats.
Their website is impressive overall even without prices for every storage choice being listed. The layout is simple and easy to read, and every page is full of detailed information about how Imperial Vaults operates and what their morals are.
The Best Offshore Private Vaults in the Americas
If you're from the Americas or have a residency there, then you may want some of your valuables closer to home. If that's the case, here are the best offshore private vaults in North America.
Cayman Islands
Strategic Wealth Preservation; 115A Printer Way, PO Box 10055, George Town, KY1-1001
Located in the Cayman Islands, SWP is located in a region overflowing with natural beauty. The islands recently escaped Europe's "dirty money list" of countries, giving investors comfort when considering them for their service.
The Cayman Islands are located within a half-day's travel of North, South, and Central America, and major airlines including US Airways, American Airlines, and British Airways provide daily flights that arrive at the Owen Roberts International Airport in Georgetown. Because of this, the Cayman Islands are a desirable location for investors from America, Latin America, and Canada. They're in the same time zone as Texas; it's an English speaking country; and they accept the American dollar – making the islands more convenient than destinations like Switzerland, Singapore, or Hong Kong, which are also great but further locations to choose a vault. Plus, the facility's primary source of energy is solar power, so if electricity is lost during a tropical storm, SWP will maintain power.
One reason to choose offshore private vaults like SWP in the Cayman Islands is that they're incredibly tax-friendly. SWP does not have any wealth reporting requirements, and there's no direct taxation of any kind. Precious metals are not subject to tariffs upon entry or exit of the country, nor is the purchase or storage of precious metals in the islands subject to value-added tax (VATs).
SWP also holds the highest rating for offshore precious metals on Offshore Reviews. The service's website is modern, informative, and user-friendly, and while there's no specific information regarding prices or storage sizes, they do accept Bitcoin.
Panama
Best Safety Boxes; Panama, Panama City, Calle 50, PH Credicorp Plaza
Panama is a country known for its robust economic development and general geopolitical safety. Due to its location, many consider it a hub for the Americas, and the country serves as a base for many multinational companies.
Importing gold and silver in Panama is also not subject to taxes, so that's a huge benefit as well for investors who are looking to store precious metals. Requirements for opening an account with the vault service are simple, and the service is only closed on Panamanian holidays and on Sundays.
Best Safety Boxes is proud to feature armored bulletproof glass, fingerprint scanning, facial recognition, and a building structure that's earthquake and impact resistant. The facility also contains a 24-hour security system with armed guards, surveillance, motion and impact sensors, silent alarms, fire alarms, smoke detectors, and fire extinguishing systems with rapid response from both government and private security.
There are no limits on visiting the facility or accessing private observation rooms, and safe deposit boxes are available in five sizes with prices ranging from $428 to $1,337.50. Clients may authorize up to five individuals to have access to their safe box. Best Safety Boxes does offer insurance on their boxes, but I was unable to find exact quotes.
Panama Vaults TS; MMG TOWER, Planta baja, Av Paseo del Mar
Joe Tarazi, President of Panama Vaults, would like to introduce his corporation: a Panamanian company dedicated to the safekeeping of valuables in armored boxes with high security, sophisticated technology, and some of the best protection systems available, including facial recognition, metal detector cabin control, and biometric fingerprint scanners.
If you want to visit the facility and learn about Panama Vaults TS, appointments may be scheduled for national holidays in addition to their normal business hours. Panama Vaults offers eight floors of indoor parking that are monitored 24 hours a day, allowing customers to enter and exit safely without taking unnecessary risks.
Panama Vaults TS offers small, medium, and large storage boxes for $514, $720, and $960 per year along with sales tax. The vault features a bank vault door, and it's fireproof. Complimentary insurance is provided with coverage up to $10,000, but additional insurance may be added at the client's expense.
Their website is full of useful information, and it's user-friendly. However, it appears slightly outdated and has less information on the English version than the Spanish. Despite that issue, it's still helpful and provides a contact form for questions.
The Best Offshore Private Vaults in Asia
With booming cities like Dubai and Singapore, Asia is becoming an increasingly popular destination for wealth storage. Here are some of the best private vaults that we've found throughout the continent.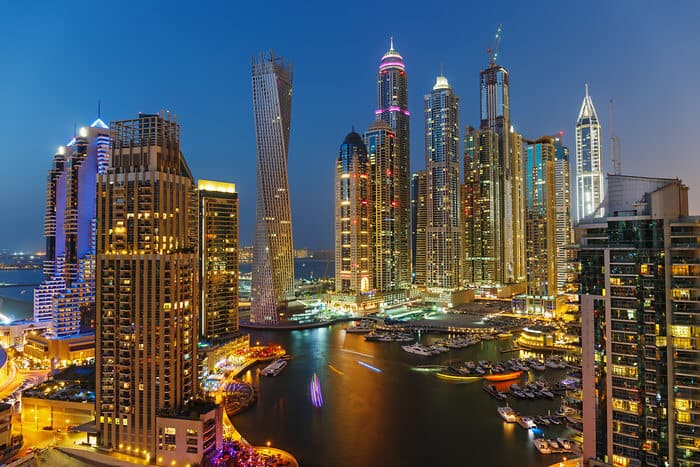 Dubai
My Safe; G14 Platinum Tower, Cluster I | Jumeirah Lake Towers, Dubai UAE
My Safe is a fully automated, insured, safe deposit box company that sets itself apart from the competition by working to bring vault services into the community. The vault service will open a location in the retail lobby of Kempinski Hotel & Residences in Palm Jumeirah – one of the most iconic addresses in the world today – and offers guests an on-site 24-hour vault service for the first time in history.
My Safe is manned 24/7 with DCMM approved security guards while also being monitored by Dubai Police and Dubai Police Response services. Additional security features include card access control, card proximity readers, fingerprint scanners, and PINs. Safe boxes are offered in four sizes, and the company insures the contents of every safe deposit box for up to 80,000 AED; clients can purchase additional insurance up to 1,000,000 AED.
My Safe's website is simple and straightforward; a couple of sections can be difficult to follow, but it's informative and user-friendly as a whole. Short and long term leasing options are available, but specific durations are not listed. There's no pricing section, but the company mentioned briefly on their FAQs page that the all-inclusive rate for their standard box is 3,960 AED (I assume per year).
Hong Kong
Royal England; Basement, Golden Centre, 188 Des Voeux Road Central, Sheung Wan, Hong Kong
Royal England is a wholly-owned subsidiary of Asia Allied Infrastructure Holding Limited (AAIHL) (Stock Code: 00711.HK), and it's located in a central area of business districts. The facility is open 24/7 and prefers clients request an appointment prior to entering the vault. A conference room and secure transportation service are available at clients' request.
To ensure total privacy and security, a single customer may access the vault at a time, and a unique lighting system indicates locations of clients' safe boxes rather than a numbering system. The facility provides 24-hour manned security and real-time surveillance on access paths and the entrance to the vault. A single security guard is in the vault at all times. Every safe deposit box is linked with a monitoring system and a five-layered identity verification system – including biometric verification – and the company has a smartphone app that allows customers to check on their safe box any time.
Safe boxes come in five sizes, ranging from $38,700 to $1,200,000 HKD per year. Royal England provides insurance coverage of up to $1,000,000 per box, and customers are given an option to add additional insurance at their own cost. A couple of sections of Royal England's website can be difficult to follow, but overall, it's modern and user-friendly. It provides great information about what potential clients can expect to receive from the company in terms of service.
Israel
Brickstone Private Safe; Derech Menachem Begin 37, Tel Aviv-Yafo
Brickstone Private Safe became a success story after banks in Israel began withdrawing vault services and offshore private vaults had proven difficult to come by. Around that time, the facility was established with help from British security consultants who had years of vault and security experience. In light of Brickstone's success, the service will open ten more locations in Israel over the next five years.
The facility offers three sizes of storage to choose from, ranging from ₪890 to ₪3,590 for three months of service (although other leasing options are available). Complimentary insurance coverage of up to $5,000 is included in the monthly fee, and clients are given the option to add additional insurance at their own cost.
Brickstone is guarded by multiple security guards 24/7, and the vault area was built in a way that allows all six sides to be monitored on camera. Brickstone claims their vault is made of materials that cannot be found in Israel today in any kind of vault (although they did not disclose what those materials are).
Every Brickstone client has a deposit box that can only be opened by the client via fingerprint scanning and facial recognition. Then, the safe deposit box is opened with a key possessed only by the client.
Brickstone's website is modern and user-friendly, but some sections are vague. Additionally, they mention using "a wide range of identification and monitoring tools," but they don't mention what that wide range entails.
Malaysia
mySAFEBOX; No. 25, Jalan Utama SR1/9, Serdang Raya, Sek 9, 43300, Seri Kembangan, Selangor
As the ringgit's value has eroded over the last 20 years, some individuals and businesses have chosen to store their wealth in international currencies like USD and Euro, but because of regulations from the Malaysia Central Bank, many people have chosen to move their foreign currency to private vaults instead. Not to mention, Malaysia's public safety has eroded as well as home break-ins and street robberies have been on the rise.
Some Malaysians have realized that keeping gold, jewelry, and/or cash at home is not safe. So, mySAFEBOX has spent over 10 years educating locals on why it's important to utilize the services of offshore private vaults.
MySAFEBOX is open 24/7, and unlike many facilities they allow clients to share vault access with up to six authorized individuals. MySAFEBOX 's walls prevent drilling; the roof has a high voltage fence; and the vault door leading to the safe boxes is 4.5" thick. Clients use fingerprint scanning and PINs to access the vault, and safe boxes must be unlocked with two keys – one from the client and one from the company (this ensures the box cannot be opened without the client present).
All boxes are a flat rate of RM 3,388, regardless of box size. The website's sections are informative and easy to follow. The facility comes with 3, 5, or 7 years of service, and clients may have insurance up to RM 1.5 million under Pacific Insurance Berhad.
Thailand
CB Lockers; Interchange 21 Bldg, Level B1-D, 399 Sukhumvit Road, Bangkok 10110
Neil Kothari, owner of CB Lockers, says this service was born out of frustration with the offshore private vaults industry. Having to tie money up in a low-yielding deposit or purchase life insurance just to qualify to rent a box seemed anything but fair. Or, even worse, sometimes people had to get on a waiting list to rent a box.
So, CB Lockers was opened to provide clients with a hassle-free, secure facility to store their belongings. There are no conditions for eligibility, so whether clients are local or international makes no difference. The service is also the only one in Thailand offering insurance on their boxes, and its convenient location in Bangkok makes it highly accessible to travelers.
CB Lockers works with G4S – the world's largest security company – to keep the facility as secure as possible. Employees go through extensive training and stay on a rotation schedule to keep an order of checks and balances within the system. The vault is secured with a time lock that restricts access outside of business hours. In order to enter the vault, a passcode must be obtained from G4S HQ that changes every 15 minutes. Customers go through screenings involving fingerprint scanning, personal keycards, and facial recognition. The vault is made of steel and concrete, and lockers within the vault require two keys to open them.
Lockers come in sizes small through extra large and require fully refundable key deposits of THB 6,500 +7% VAT for all new leases. CB Lockers' website is well put – not fancy, but informative, visually appealing, and user-friendly.