 CREATE MORE WEALTH AND FREEDOM WITH A BESPOKE INTERNATIONAL PLAN
A MESSAGE FROM OUR FOUNDER
ANDREW J. HENDERSON
If you're here, chances are you're looking for a strategy that will help you "go where you're treated best", keep more of your own money, and live a life of total freedom.
At the very least, you want a backup plan to make sure you have options when you need them.
Chances also are that you've spoken in vain to accountants, attorneys, and other professionals who can only solve part of your problem, who speak in platitudes, and who don't know what it's like to be an entrepreneur or investor.
I've been there: fourteen years ago, I started my Nomad Capitalist journey with no one to help me. I had to fill in all of the "puzzle pieces" myself. I made mistakes along the way. Had I the kind of holistic help we offer now, I could have achieved my desired results much faster.
Every day you wait is another day you're paying more money in unnecessary taxes and not living the life you deserve.
LET US CREATE YOUR
HOLISTIC OFFSHORE PLAN
Our experienced team can help you legally reduce your tax rate offshore, protect your assets, invest overseas, obtain a second citizenship, and improve your peace of mind. We've helped 1,000+ HNWI entrepreneurs and investors and we can help you, too.
HOW NOMAD CAPITALIST WORKS FOR YOU
THEY STARTED RIGHT WHERE YOU ARE
As someone who was setting up their marketing consultancy so it could operate anywhere in the world, I can't say how happy I am that I found the Nomad Capitalist team. I was looking to set things up so I could have a legitimate business structure that allowed me to travel and work from the road, without having to be tied down with a whole bunch of reporting or paying taxes in a bunch of different countries each year.
I have been looking for this sort of service for years. I have tried to do a lot of this work and research myself and its just not easy. Nomad Capitalist is a one-stop shop for international tax strategy spearheaded but someone who has been in my shoes and walked the path themselves.
Andrew and his team have been working with me for almost 3 years now, they helped me all the way from opening my first overseas bank account all the way to applying for dual citizenship & investing abroad. The knowledge I've received has been invaluable, and the service has been exceptional.
I'd been searching for several years for the best country to relocate to, and to relocate my company to. After visiting several promising countries in person and checking out their real estate markets, business environment, etc., I was overwhelmed and I still hadn't been able to cut through the thicket of tax and legal implications and make a move. Ultimately it took just nine months. In retrospect, it all looks rather simple, but if I'm honest with myself, I know I wouldn't have been able to do it without Andrew.
HOW NOMAD CAPITALIST CAN HELP YOU
Our team will prepare you a custom-tailored solution with the exact steps you need to get the results you want from going offshore. We've done this 1,000+ times and know how to focus so you get everything you need and nothing you don't, all done legally with our in-house team and network of global experts.
Many clients come to us because none of their current attorneys or accountants were knowledgeable in international matters. Others come to us to get everything under one roof without the need to consult with ten different service providers and figure it out themselves. Here's what we can help you with:
FINANCE
International tax planning, transfer pricing, offshore companies, offshore payment processing, international banking, cryptocurrency tax planning and expatriation.
RESIDENCE AND CITIZENSHIP
Residence tax planning, second citizenship by investment, ancestry citizenship, investment passports, and second passport portfolios.
INVESTMENTS
Brokerage accounts, international stock markets, international real estate investing, citizenship through real estate, and more.
LIFESTYLE
Global lifestyle planning, residence permits, Nomad and "Trifecta" lifestyles, global home curation, and more (all from a tax-friendly view)
WHY OUR UNIQUE APPROACH WORKS
We get asked questions like this all the time:
What is the best second passport?
What is the best jurisdiction to incorporate my business offshore?
What is the best place to move as a crypto investor?
How can I stop paying taxes in Canada?
But I thought US citizens have to pay taxes no matter where they live?
These questions miss the point: there is no one-size-fits-all "best", and there is no one solution that will solve all of your problems.
Simply incorporating in Dubai or getting a Dominica passport will NOT reduce your taxes. You need a multi-jurisdictional approach that considers all aspects of how to reduce tax, protect assets, operate a business offshore, live in a new country, and obtain a second citizenship.
That's what we specialize in. We have unique, specialized knowledge – and a network of 1,000+ global professionals to back it up – to create and then implement a Plan that actually works.
Being successful offshore requires you to implement a series of unrelated but complementary steps that don't get in the way of each other.
You can hire ten different accounts and attorneys in five different countries, or you can hire the one-stop-shop: Nomad Capitalist.
WHY YOU NEED A HOLISTIC PLAN
MULTI-JURISDICTIONAL COORDINATION
Most professionals deal with only one country. We have the knowledge and a network to create and execute Plans that keep every country in your structure happy, complementing each other rather than sabotaging each other.
UNKNOWN UNKNOWNS
We dive deep into "nooks and crannies" to go further than almost any other professional. In doing this, we identify possible tax, logistics, documentation, and reputational issues that you may have never thought of. Our record is saving one family more than $3 million over one tiny issue they never even thought of.
COST SAVINGS
Creating a holistic plan with us is like making a blueprint before building your house. Most people start with building materials and hope things all work out. Overpaying in the process by buying things they don't need and correcting mistakes later. By having a complete, well-dashed research blueprint from day one you'll save money in the long run.
HOW WE CREATE AND IMPLEMENT YOUR BESPOKE OFFSHORE PLAN
We start by spending three to six weeks creating your Plan. By acting as your impartial advisor with no favor toward any country or product, many clients actually save money by eliminating stuff they thought they needed but don't. You'll work with Andrew Henderson and our Strategy Team to work through the tiniest of details – what we call the "nooks and crannies" – to ensure the best Plan anyone could create.
STEP 1: APPLY
Complete our tried-and-true application. It takes 6 minutes and will help us make sure you're a good fit. You'll discover your real needs and be honest with yourself about what matters. Get a response in 1 days.
STEP 2: ASSESS
Once approved, you'll schedule a call to assess your situation 1-on-1. My team will ask questions about your specific wants and needs and answer any questions you have. If we decide to work together, you'll pay our fee and we'll start working.
STEP 3: DIAGNOSE
We'll begin our multi-week diagnostic process. I'll personally gather information about every detail of your situation to provide a proper diagnosis. No detail will be left out. You'll spend about five hours on the phone, and we'll handle the rest behind the scenes.
STEP 4: PRESENT
Our diagnostic work will culminate with a phone call where we'll present your holistic Plan step-by-step. Every detail will be covered, from specific bank names, neighborhoods, and structures. Ask any questions you want, and we'll follow-up with a 40-page written Plan after the call.
Once your bespoke Plan is created, it will be easy to execute and we'll be happy to help you. Our Operations team can implement your Plan as the general contractor, managing all of the relevant lawyers, accountants, and other professionals to ensure they all work together seamlessly. You get the peace of mind that comes from a holistic implementation process and knowing that we're doing most of the heavy lifting for you.
GLOBAL NETWORK
You'll be plugged into our global network of more than 1,100 bankers, attorneys, accountants, and other professionals. I've found the best and ditched the rest. We'll save time by getting things done quickly.
CONCIERGE
Going offshore can be scary. Not only can we support you during this life change; we also help with any questions along the way. We've done the research on everything from pet passports to shipping cars overseas.
COORDINATION
You probably don't want to spend your time coordinating lawyers in Hong Kong with accountants in Canada with citizenship experts in St. Lucia. We liaise between all of the necessary vendors and speak to them in a way that they understand.
PAPERWORK
Going offshore means bureaucracy and paperwork. We've created streamlined processes to do this for you; we can even order birth certificates and other documents so you don't have to. Then we'll fill everything out for your signature.
WHAT MAKES NOMAD CAPITALIST DIFFERENT
We're not theorists; we're practitioners. If you've ever been frustrated professionals who are all talk and little action, you may like our no-nonsense, entrepreneurial approach.
We've honed our tried-and-true process over 1,000+ deep client engagements. As people who live the Nomad Capitalist lifestyle ourselves, we've served clients by focusing not just on strategy, but on the human element. In doing so, we create more thoughtful and intuitive Plans that our clients are excited about.
This is about more than just money to you; this is about your life, your family, your wealth, and feeling like your contributions matter. We're honored to serve successful entrepreneurs and investors who want to take back control of their wealth and freedom to create a powerful legacy.
PUT OUR TEAM TO WORK FOR YOU
In addition to our dedicated 50+ person team, we have also built a network of more than 1,000 bankers, accountants, lawyers, real estate agents, and other professionals who help us create and execute each bespoke Plan.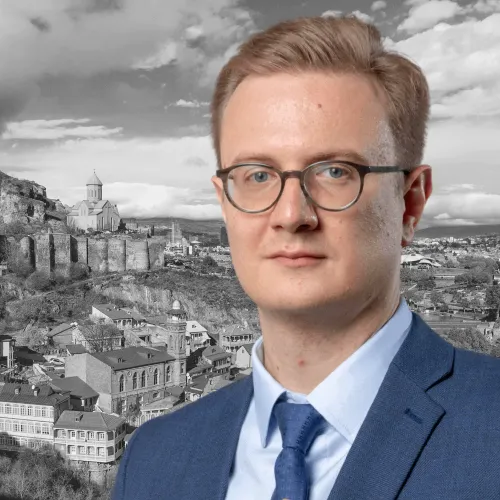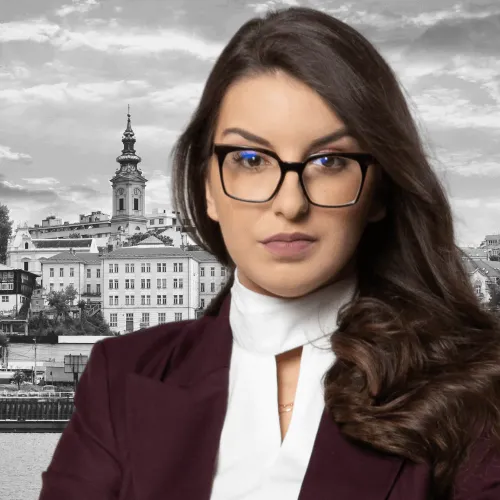 JOVANA VOJINOVIĆ
Director of Operations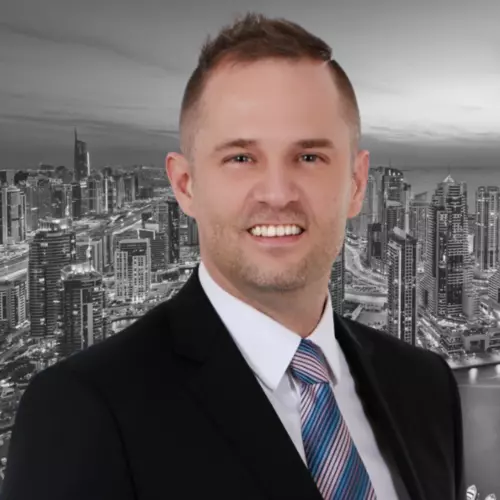 CHRISTOPHER ROMAINE
Operations Manager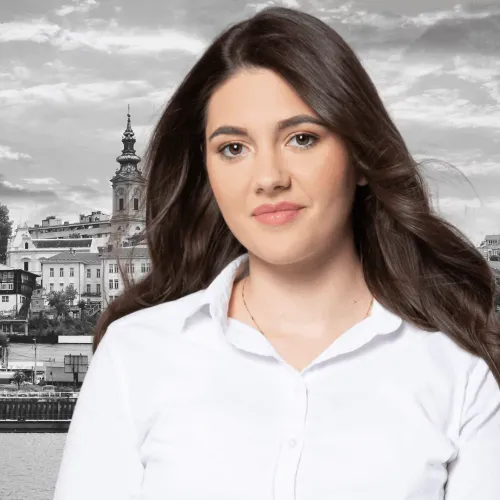 JELENA SIVČEV
Strategy Manager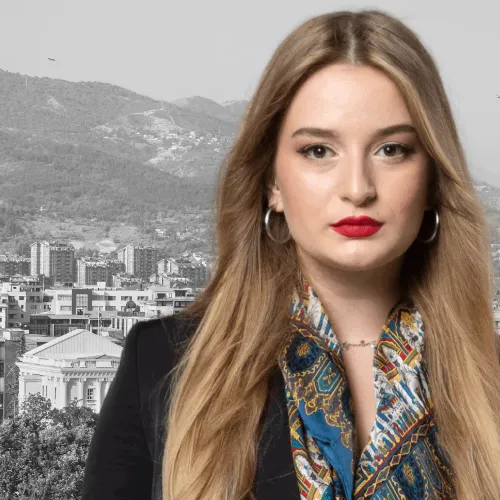 SADIFE DESTANI
Strategy Associate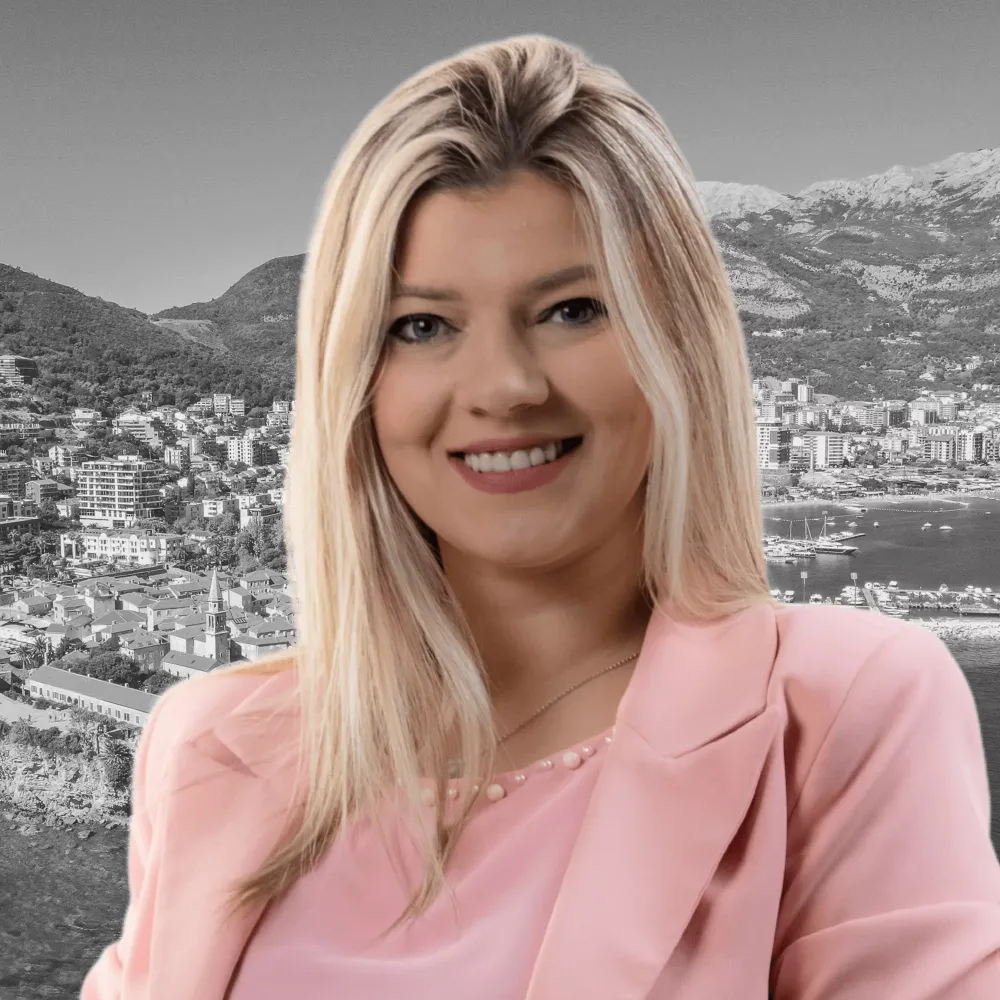 TIJANA VUČETIĆ
Strategy Associate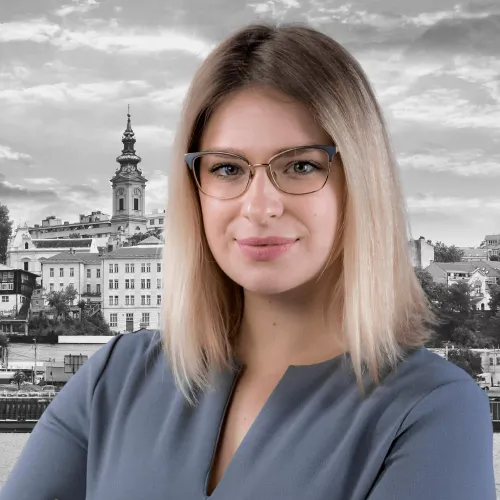 MARIJA JEFTIĆ
Client Relationship Associate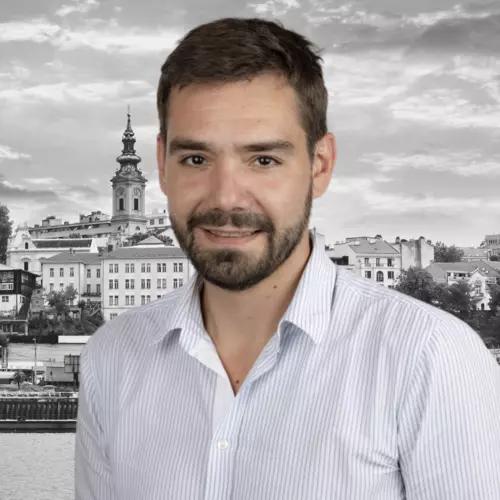 MARKO PAVLOVIC
Client Relationship Associate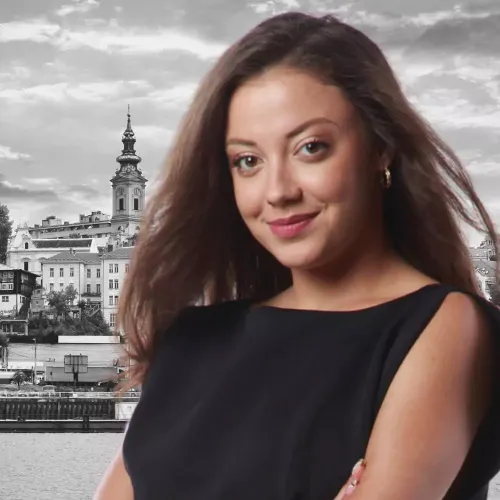 IRENA PRGOMET
Assistant Operations Manager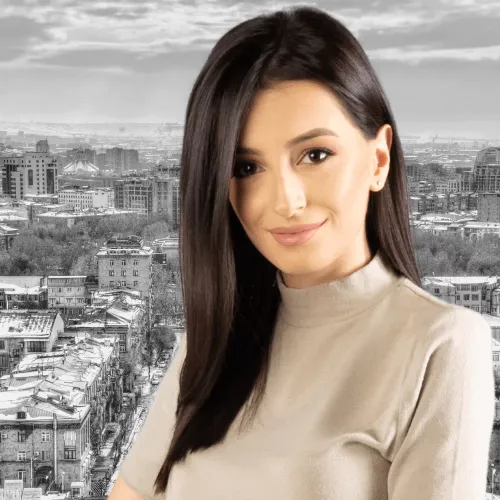 ANAHIT KARAPETYAN
Assistant Operations Manager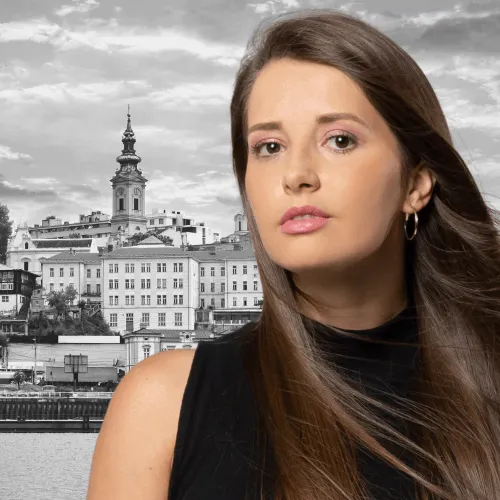 OLJA MILIĆ
Senior Case Manager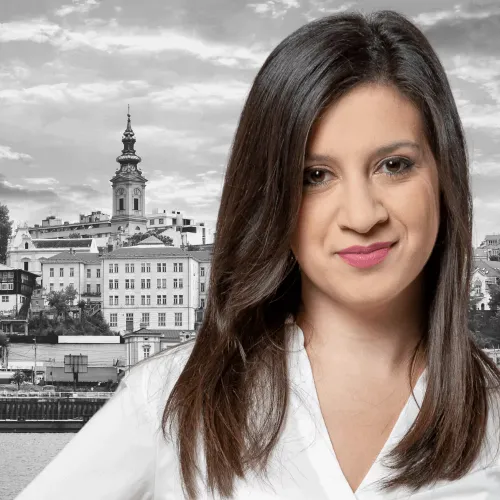 SANJA PAVLOVIĆ
Senior Case Manager
IF YOU AREN'T READY TO GET STARTED, SEND YOUR QUESTIONS AND OUR TEAM WILL GET BACK TO YOU