This article was contributed by attorney and healthy traveler Jiah Kim. The opinions expressed by guest contributors are theirs alone.
Dateline: New York, New York
A few months after leaving my home in the US to live a life on my own terms, I felt it was time to increase my medical freedom and get off Obamacare. It was not an easy decision to make. If I ever fail in maintaining a traveling lifestyle and need to go back to the US, I will face a hefty penalty for not being insured.
What motivated me to take action, however, was that my routine medical exam was way overdue and I hate going to the doctor's office in New York.
And I'm not alone in my aversion to healthcare in the United States. Pete Sisco can give many reasons why you'd never want to see a doctor in the US.
So, I finally quit paying $350 for the Obamacare monthly premium.
Instead, I paid $262.81 (to be exact) for medical exams in Prince Court Medical Center in Kuala Lumpur, Malaysia. Andrew has previously pointed out that Prince Court was ranked as the #1 hospital for medical tourism in the entire world; a great reason to live in Malaysia on its own.
My Experience at Prince Court Medical Center
Prince Court's website was informative and provided a listing of services and prices in a straightforward manner. Although I could have relied on recommendations from friends and positive online reviews about the hospital, I still wanted to see the facility with my own eyes. I wanted to talk to people directly before I made an appointment. So, I took a $2 Uber ride to the hospital east of Kuala Lumpur city center to check it out.
Like other buildings in Kuala Lumpur, the hospital was very clean and modern. It felt like a nice hotel with an open main hall. A concierge directed me to the Executive Health Center where I could get comprehensive examinations as a foreigner. In the Center, a nurse cheerfully greeted me, calling me "Madam" (In fact, everyone, including my doctor, called me "Madam).
The nurse went over different packages the center offers and explained how to prepare for the exams. I felt assured by her knowledgeable service and the many foreigners sitting in the waiting room that I could get good service in this hospital. So, I made an appointment for a few days ahead.
When I arrived on the date of the exam, my tests began within a few minutes of arrival. Various tests such as urine, blood, ECG, X-ray and ultrasound were done in several different offices full of patients.
I never had to wait more than 5 minutes, however, and all tests were done within the promised 3 hours. At the end of all my tests, I was given a T-shirt and a coupon for food as a gift. A nurse also offered me a lunch box, which I didn't take. While I was eating a simple meal in the hospital cafe, my test results were being readied for review with a doctor.
Soon, I was led to a doctor's office and we discussed my previous issues and test results in detail.
At this point, I was given my test results in a nice folder and a CD with ultrasound and x-ray images. This hospital visit felt very different from any visit I experienced in the US. I left feeling well-treated by the well-trained staff. I was also happy with my test results showing an improved state of health.
A comparison of Medical Freedom: Malaysia vs. USA
What is so different about this medical check-up, other than the fact that I was in a foreign country?First, I was treated well as a customer at every level during the whole process. There was no unnecessary waiting time. Nurses and doctors didn't make me feel like less than a human, which I have often felt in the US.
Second, I didn't have to make separate appointments for all the tests. In my home country, annual check-ups mean just a routine blood test alone. For any other in-depth tests, X-ray or ultrasound, you are asked to visit a specialist and must make a separate appointment entailing more waiting and confusion.
The whole process in the Prince Court Medical Center took only three hours, including a review with a doctor. In the US, you would have to make another visit after test results arrive to your doctor.
Most of all, it was quite affordable.
The package I chose at Prince Court included more comprehensive blood and urine tests than the type of annual check-up included in an expensive US insurance policy. I also received a chest X-ray and an ultrasound(s), which are often not covered until you reach a deductible amount. They usually cost several hundreds of dollars out of pocket and are not considered part of a routine preventive medical procedure.
The presentation of my test result was also a notable difference. It was put in a 20-page report, neatly categorized in an easy-to-understand manner, instead of the 2-page lab result I used to get in the US.
I was never given X-ray and ultrasound images on a CD by an American doctor. In fact, if you have ever tried to get medical records from a previous doctor, you might have experienced reluctance from the doctors office to share your own records.
They might have even asked you to pay a fee. American doctors often have an air of superiority and cannot be bothered to have the patient understand what their own medical data means.
Furthermore, sharing it in an understandable format is not their priority.
This perplexing attitude toward medical records could be a result of a complex web of laws in the US. Medical records are considered sensitive information requiring confidentiality and privacy protections. Therefore, the use and disclosure of medical records are heavily regulated by laws controlling how they can be shared.
There is also confusion in both federal and state laws about who owns medical records. In fact, many states, such as California, Oregon, Texas and Florida have laws giving ownership of these medical records to healthcare providers, instead of patients.
Considering the fact that we don't even own our own cells or DNA within the American legal framework, it is not surprising that we don't own our medical records either, even though we've paid for them.
Talk about medical freedom.
As an attorney, I have hopes that constructive discussions will continue to create laws to better serve all parties involved in the medical process. Meanwhile, I want to be able to enjoy a healthy lifestyle. Traveling outside of the US, I have found an easier way to achieve that goal.
If you are looking for greater medical freedom outside your home country, contact Nomad Capitalist to find out how to increase the quality of your medical care for the future.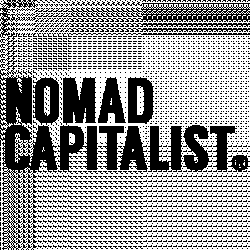 Nomad Capitalist accepts articles from hand-picked guest contributors on various topics that relate to the Nomad Capitalist lifestyle. While we make our best effort to screen for accuracy, the facts and opinions are those of the author only.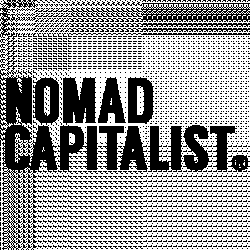 Latest posts by Guest Contributor (see all)