Nomad Capitalist Live is our flagship podcast is where you hear from real life expat entrepreneurs and learn the strategies they are using to make more money and keep more of what they have.

Latest posts by Nomad Capitalist Live (see all)
Listen to the Episode Below (59:03)
Andrew shares a story of a man who wanted to obtain a new citizenship in 2012, but due to inaction, he wasted three additional years before starting the process. This year, aspire to be someone of action and do not let the 'do it later' mentality get the best of you. Andrew also talks on the law of scarcity vs. the law of abundance and why you should almost always invest in yourself.
---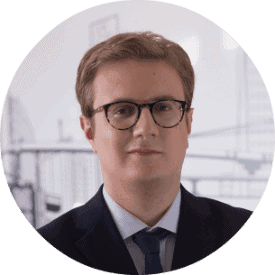 Hi, I'm Andrew Henderson. I've spent almost a decade learning the right way (and the wrong way) to "plant flags" for greater freedom and prosperity. If you're tired of paying high taxes and living like a slave, then this blog will show you to how go where you're treated best. It is legally possible to dramatically reduce your tax burden, move your money overseas, and get a second passport... all while living wherever you please. If that sounds good to you, keep reading or click here if you need immediate help.
---
Key Takeaways:
Andrew's Editorial:
[1:40] Make a list of all the things you have been putting off.
[2:10] What haven't you accomplished yet?
[3:20] Don't let inaction hold you back.
[6:40] Take action quickly without over-analyzing.
[11:45] Do it now, not later.
[13:50] Invest in yourself.
[15:55] Andrew talks about the law of scarcity.
[19:50] By building a trustworthy network, you gain more valuable time for yourself.
[21:45] Practicing abundance is Andrew's New Year's resolution.
Interview:
[24:15] Japan is not that expensive.
[25:15] Keith talks about the value of the Yen.
[26:40] How did Keith become an entrepreneur?
[28:00] What was Keith's 'ah-ha' moment?
[30:20] Why Japan?
[36:00] Keith talks Japan taxes.
[39:00] What was Keith able to achieve in Japan with his business?
[41:30] US vs. Japan banking?
[44:10] Keith talks about raising a family in Japan.
The Lighting Round:
[45:40] One business – Marketing.
[46:05] One country – A Scandinavian country.
[46:40] One book – No answer.
[46:55] One tool – Skype.
Listener Question:
[51:00] Remember to subscribe.
[51:10] How can someone do business in Somaliland when there are no international banks?
[52:15] Why Somaliland? Is it a right fit for you?
[55:35] Be cautious with the Somaliland market.
Mentioned in This Episode: