Nomad Capitalist Live is our flagship podcast is where you hear from real life expat entrepreneurs and learn the strategies they are using to make more money and keep more of what they have.

Latest posts by Nomad Capitalist Live (see all)
Listen to the Episode Below (01:10:29)
The entrepreneur lifestyle is more than living in a gated community in a foreign country. Make a conscious decision to be different from the rest and know your top 3 business objectives. Don't get scammed by doing business with the lowest cost provider in every situation. In this weeks interview, Reid Kirchenbauer shares the story of his strange attraction to finance from a young age and how the university girls in Thailand are attracted to finance majors. And in your questions answered, Darnell wants to know if Andrew has ever been scammed.  
---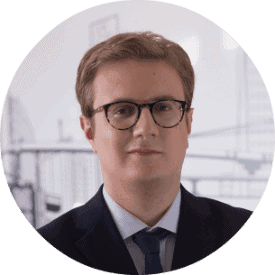 Hi, I'm Andrew Henderson. I've spent almost a decade learning the right way (and the wrong way) to "plant flags" for greater freedom and prosperity. If you're tired of paying high taxes and being stuck in one place, this blog will show you to how go where you're treated best. We discuss legal ways to pay less in taxes, create wealth faster, and live a life of total freedom. If that sounds good to you, keep reading or get some help.
---
Key Takeaways:
Andrew's Editorial:
[2:02] All Digital Nomads love Budapest 
[5:14] Why you should be banking offshore
[7:14] A crisis investment
[8:03] Free money for diversifying currencies
[9:44] The propaganda of the U.S. media
[10:55] Real Estate for instant value
[13:45] A real Digital Nomad example
[20:38] International property scams
[23:19] Understanding your objectives and goals
Interview: Reid Kirchenbauer of InvestAsian.com
[27:37] Reid had a strange fascination with finance
[30:12] Making a conscious decision to be different
[31:10] The A-ha moment – the utility of universities
[34:49] Bangkok is a lifestyle choice
[36:20] $8,000 a year for a high end Thai university 
[37:30] Reid's offshore business
[41:05] Banking in Thailand
[42:24] Problems with hiring offshore workers
[45:05] Hiring local people is more efficient
[47:15] Investment Residencies in Thailand
[50:37] Reid thinks Chiang Mai is a good investment
[53:08] Finding women who like finance in Thailand
The Lightning Round:
[54:00] One business – Importing caviar
[54:34] One country – Mainland China
[55:07] One book – The Next 100 Years
[55:48] One tool – A debit card 
Listener Question:
[59:57]   Darnell asks "Have you ever been a victim of scams in the offshore world?"
[1:00:41] Andrew trips but didn't fall far
[1:01:29] Payments in the Latin world
[1:02:57] The law of abundance mindset
[1:03:48] Don't go for the lowest cost provider
Mentions:
Nomadcapitalist.com
Investasian.com
Elance
odesk